[In Stock] JTK Azure - Tripleshot Cyrillic
$10.00 USD
JTK Azure
In stock and ready to ship
Ships within 5 business days
Shipping calculated at checkout
designed by ZLightningZAP
JTK Azure is a spin to the classic blue and red combo. The desaturated blue paired with warm red and cream white along with the cute robots will bring you a cozy and adorable keyset. 
Kits
click the image for higher resolution!
Base
Doubleshot legend Alphas
Tripleshot Cyrillic Alphas
Note that the final product will be using the deafult JTK Cyrillic Font instead of the ones shown in this render.
Novelties
The cute robots are ready to build you a new keyset!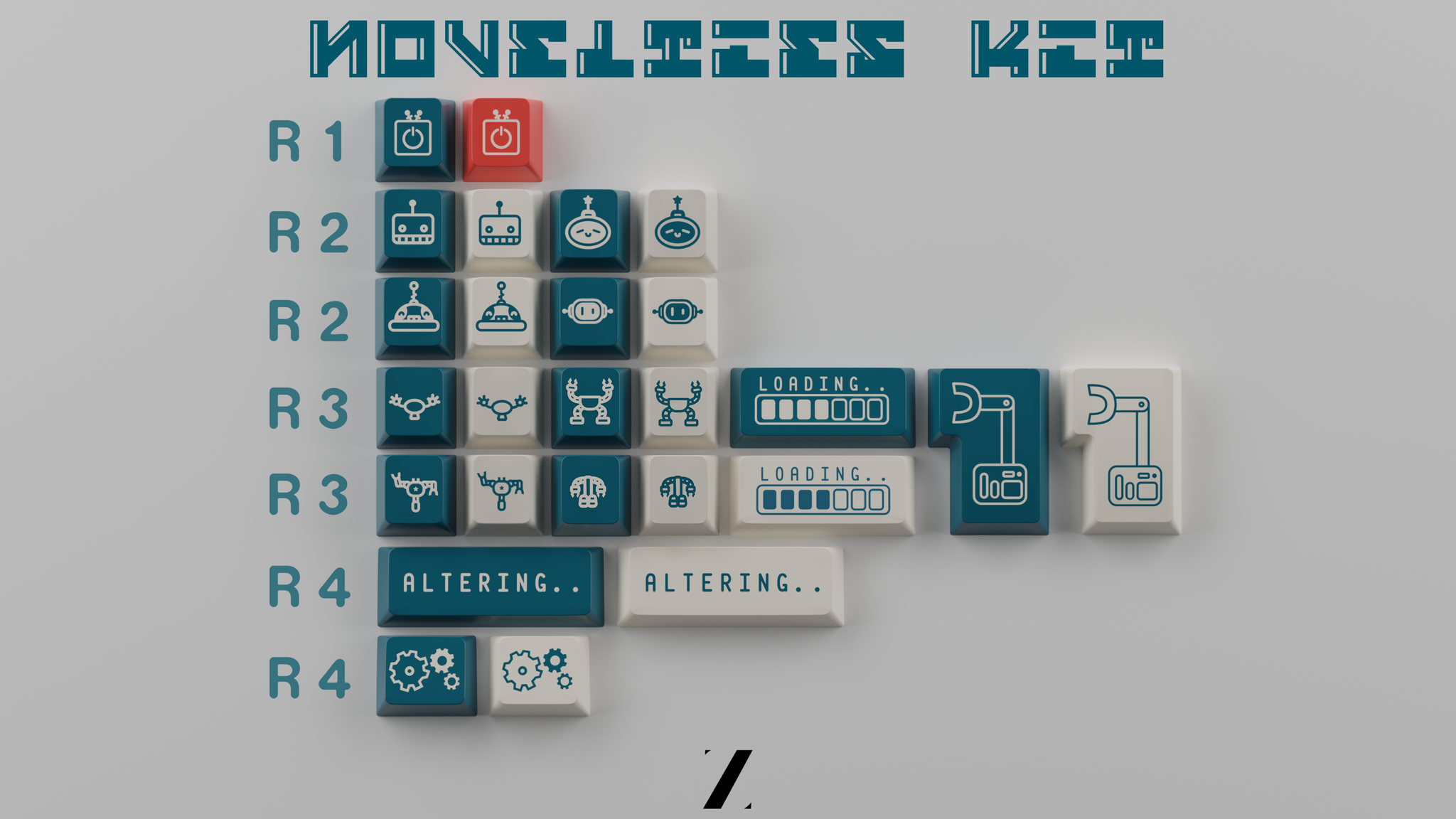 Spacebars - White
1u *2, 1.25u, 1.75u, 2u, 2.25u, 2.75u, 3u, 6u Space keys

Spacebars - Red
1u *2, 1.25u,  2u, 2.25u, 2.75u, 3u, 6.25u, 7u Space keys
Compatibility
ISO / ANSI layout (60% / 80% / 100%)
Cherry G80-3000, 3494
Leopold FC660M / 980M
WinKeyLess layout
1800 WinKeyLess layout
Customized 60% / 75% / 80% / 100% layouts
HHKB layout (Duck Viper / Eagle) 
Split Spacebar support with Spacebars kit
Specs 
Designed by ZLightningZAP
Cherry profile
High quality 1.5mm

 

doubleshot

 

and

 

tripleshot

 

ABS plastic
Packaging: sorting trays
Manufactured by JTK
Made in China
Shipping Info
In stock and ready to ship
Ships within 5 business days
Shipping calculated at checkout
Share this