[En Route] GMK Analog Dreams 2
$30.00 USD
GMK Analog Dreams 2
Limited QTY.
This item is en route to our warehouse and will arrive within a month.
We will fulfill your order once the item arrives alongside with GB orders.
Shipping calculated at checkout.
Not satisfied with other vaporwave themed keysets, PWade3 set out to create his own. Thus, GMK Analog Dreams was born. The beige base evokes the aesthetic of vintage computers. Add a splash of soft pastels, complimented by a pop of bright purple accent, and the result is a unique keyset that stands apart. 
Its sister colorway: Digital Nightmares, is a dive into the world of synthwave. The deep purple base provides a vibrant backdrop to the Analog Dreams pastels which serve as an elegant thread connecting the two sets. 
Kits
click the image for higher resolution!
Analog Dreams Base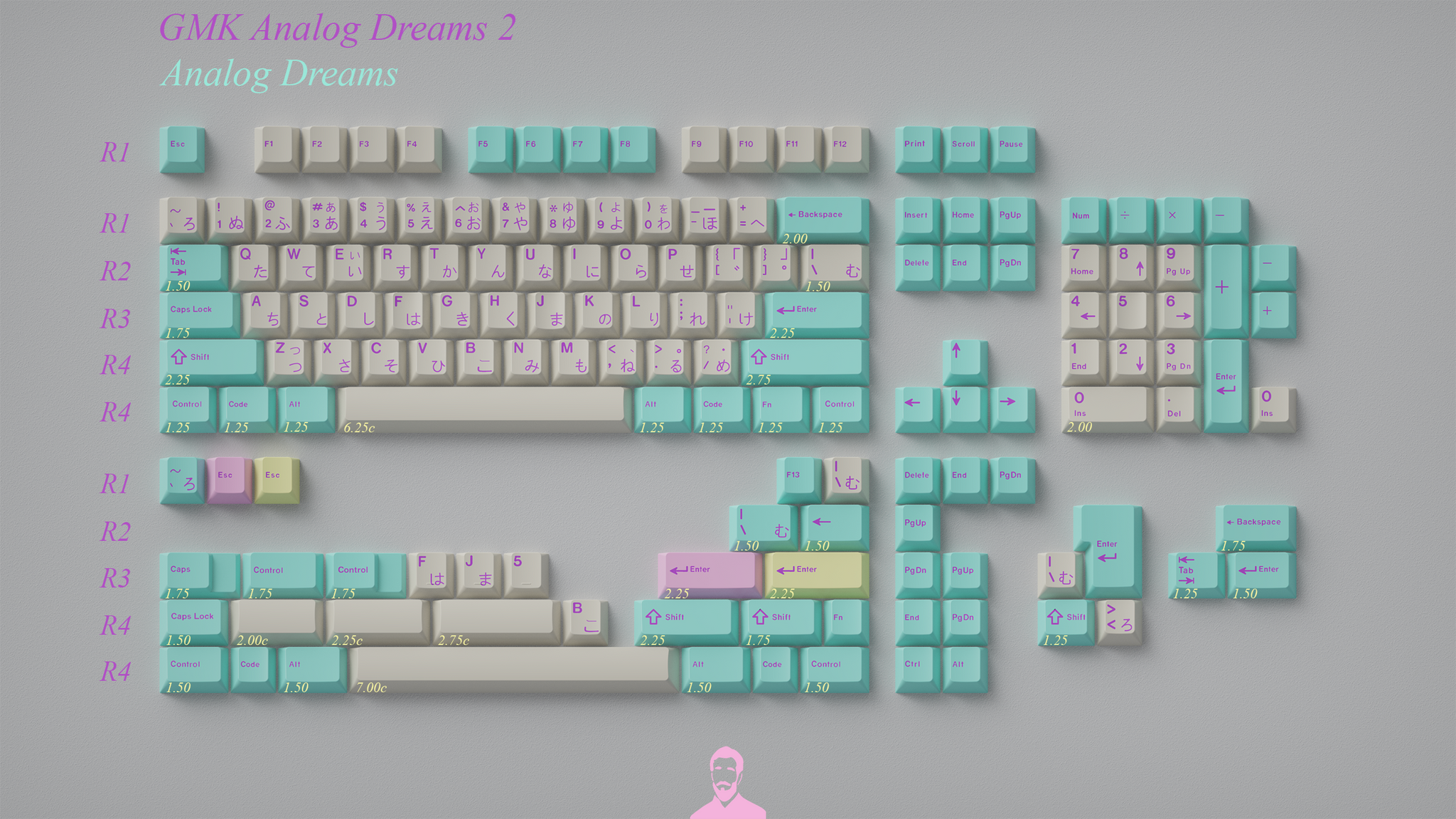 Digital Nightmares Kit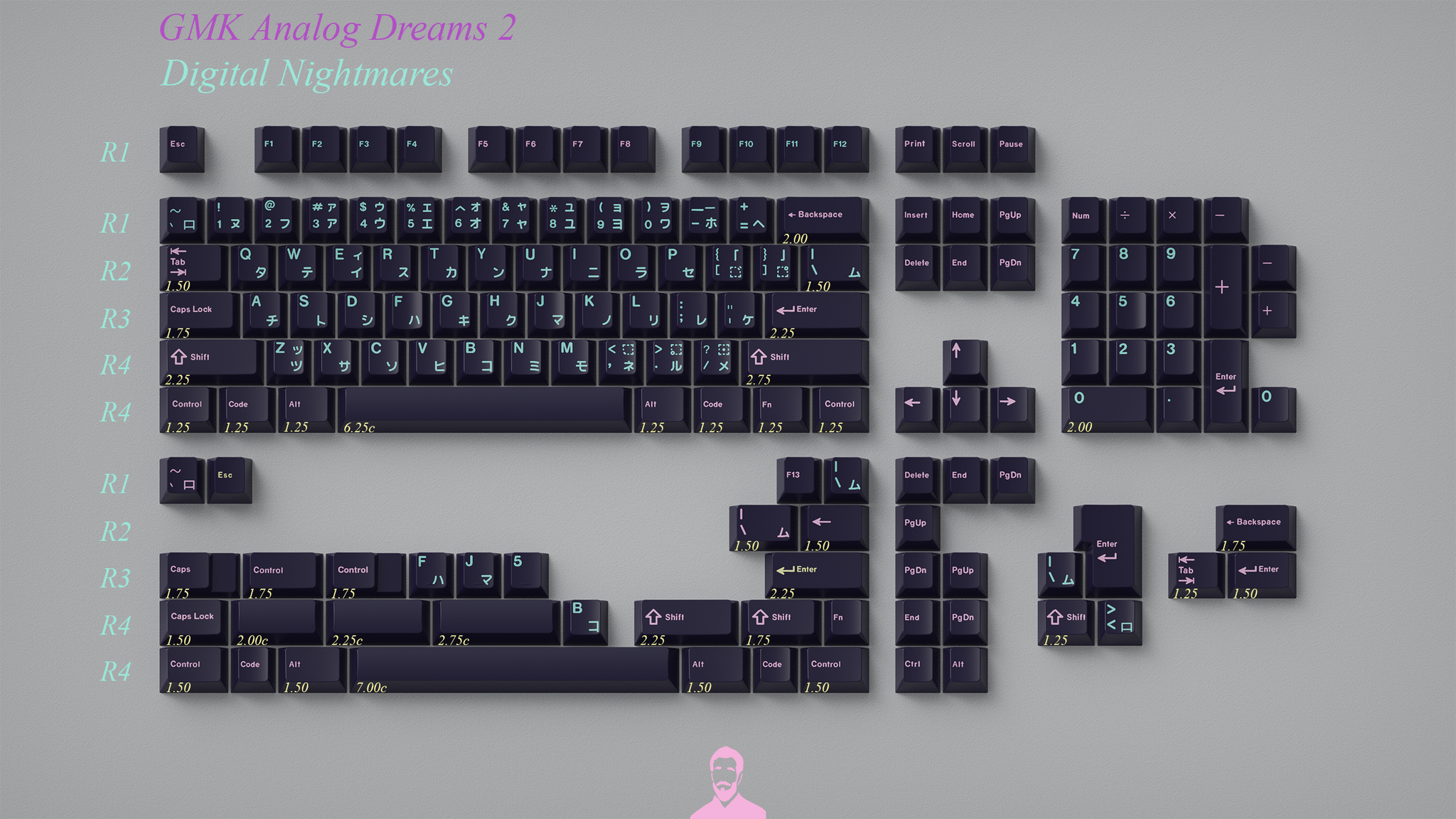 Accents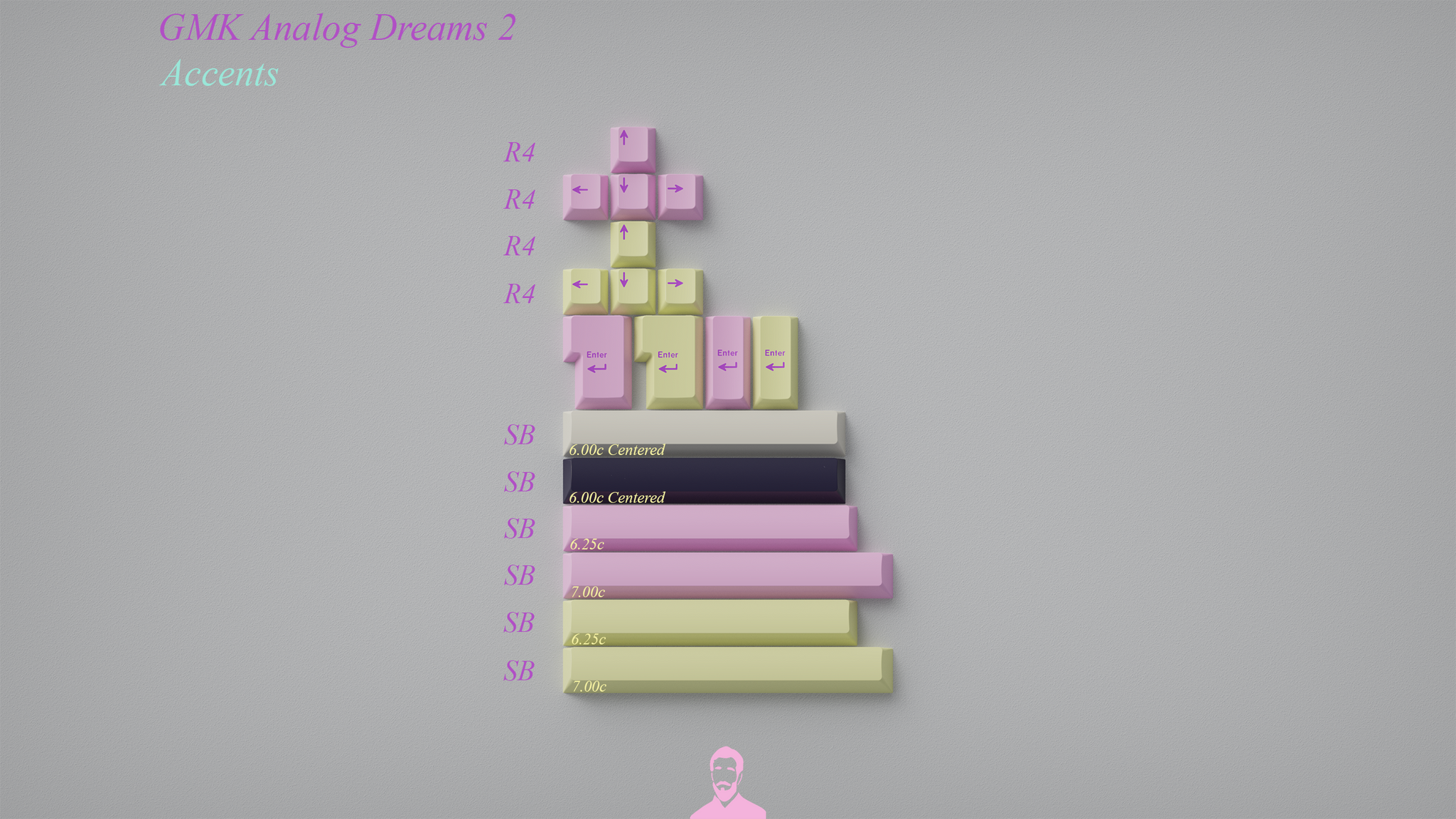 Minibars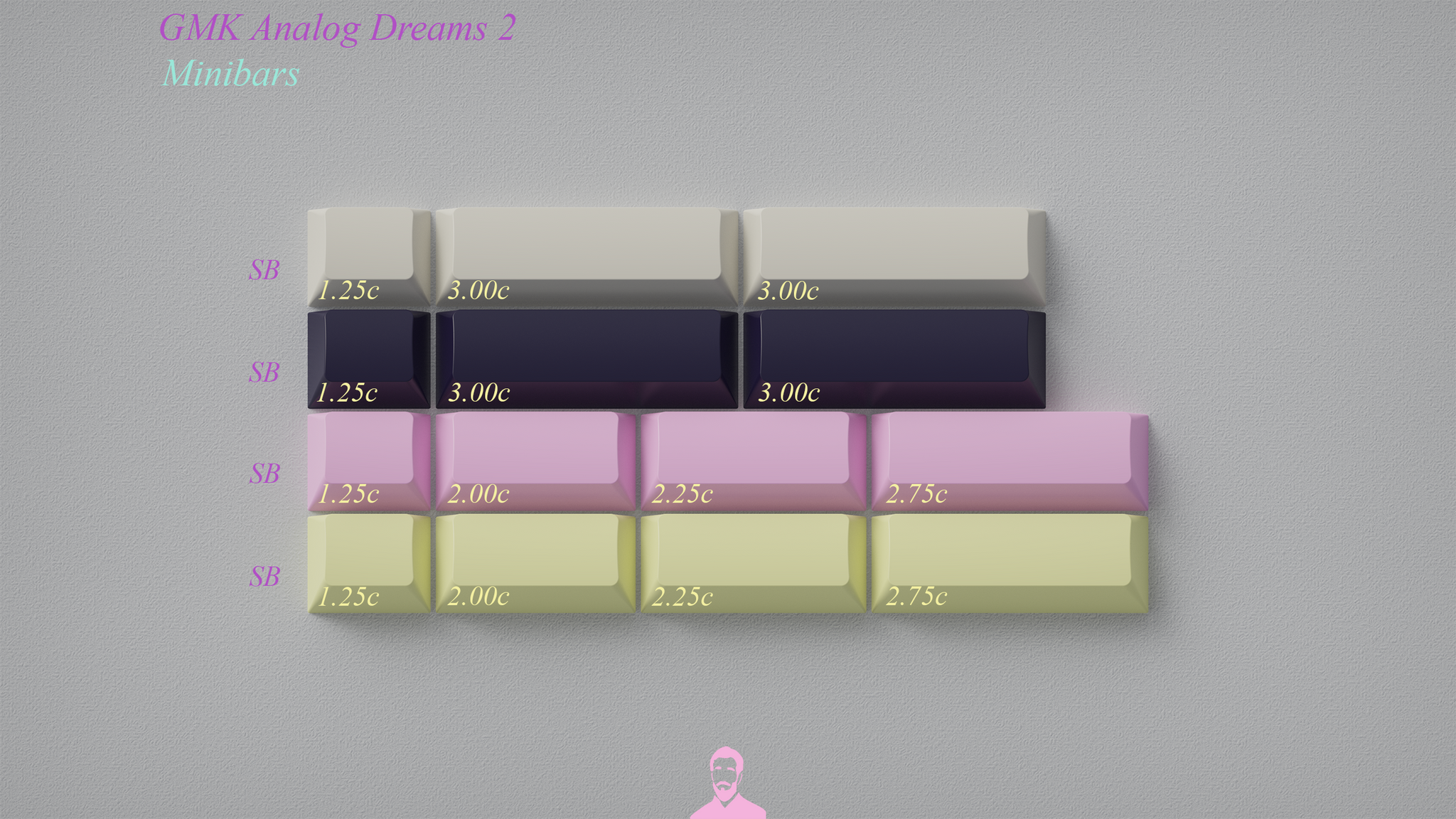 Novelties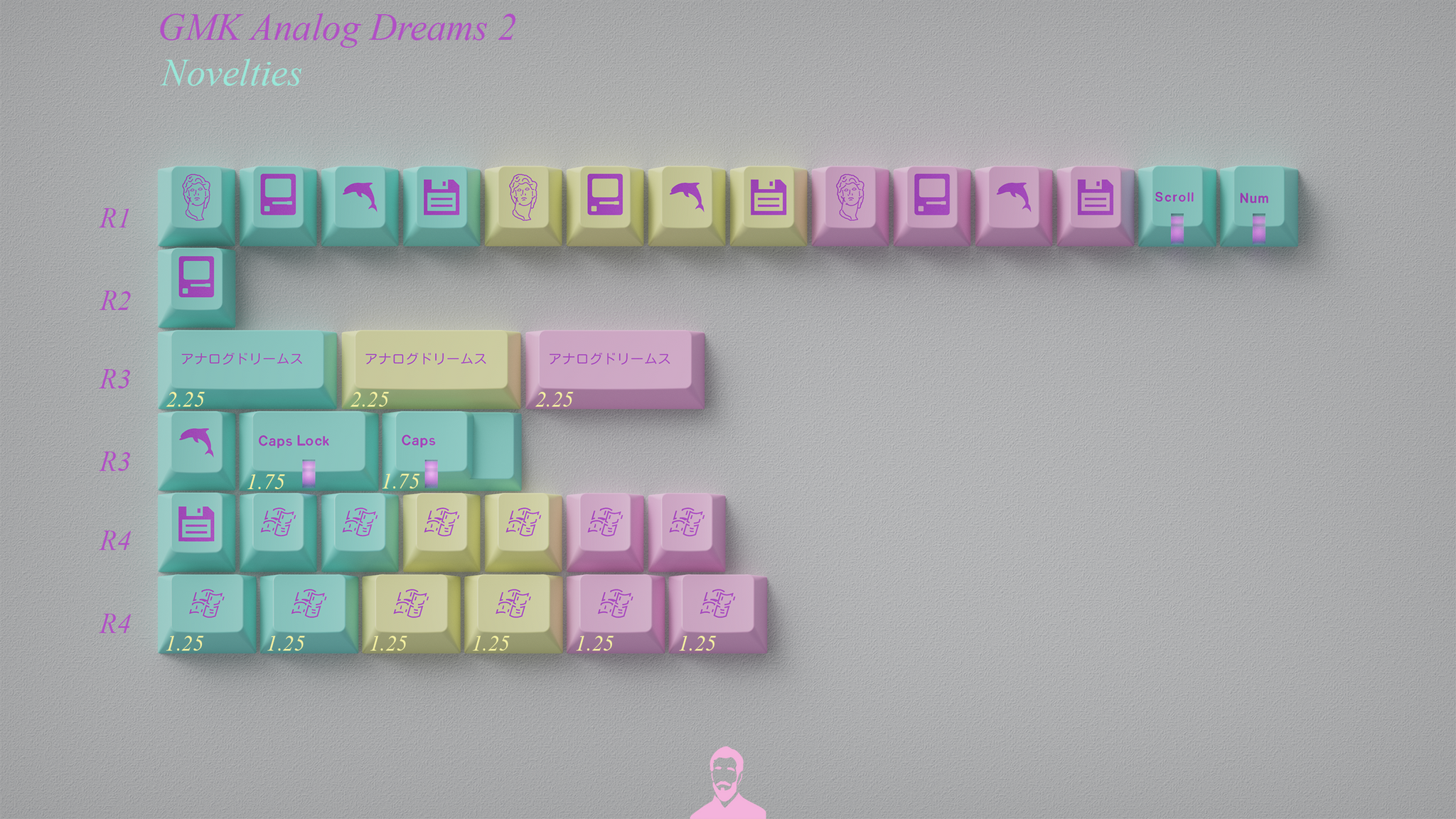 Packaging

The keysets will be packed and shipped in GMK's enviornmental friendly trays and custom packaging. 
About GMK
GMK electronic design GmbH, better known simply as GMK, is a German electronics company specializing in the production of mechanical keyboards and custom peripherals. Having acquired Cherry Corp's original doubleshot ABS tooling, GMK now produces high quality doubleshot ABS keycaps for mechanical keyboard communities worldwide. Famous for their satisfying thock, smooth texture, and lasting designs, GMK keysets are doubtlessly one of the best choices for mechanical keyboard enthusiasts everywhere.
Specs
Cherry profile
High quality 1.5mm doubleshot ABS plastic
Designed by PWade3
Manufactured by GMK electronic design GmbH
Made in Germany
Share this