[In Stock] Domikey SA Aqua ABS Doubleshot Keyset
$110.00 USD
$115.00 USD
Domikey SA Aqua ABS Doubleshot Keycap Set
In stock and ready to ship
Ships within 5 business days
Shipping calculated at check out
A zFrontier Exclusive design
Brought to you by Domikey, the sought-after Aqua design is back. But this time it's different - with a purer white and upgraded compatibility, SA Aqua is more aesthetically pleasing and will fit into more custom keyboards!
Photo credit: 🐑 杨斯文🐑

Keys Included
A 188-key All-in-One Layout.
Supports:
CHERRY G80-3000, 3494
Leopold FC660M / 980M
WinKeyLess
60% / 65% / 75% / 80% / 100%
MX HHKB
Physical ISO
Not shown in the diagram, but included in the product:
WHITE: 1.75u, 2u, 2.25u, 2.75u, 3u, 6u (center and off-center), 6.5u Spacekeys
LIGHT AQUA:1.75u, 2u, 2.25u, 2.75u, 6u (

center and off-center

), 6.5u

Spacekeys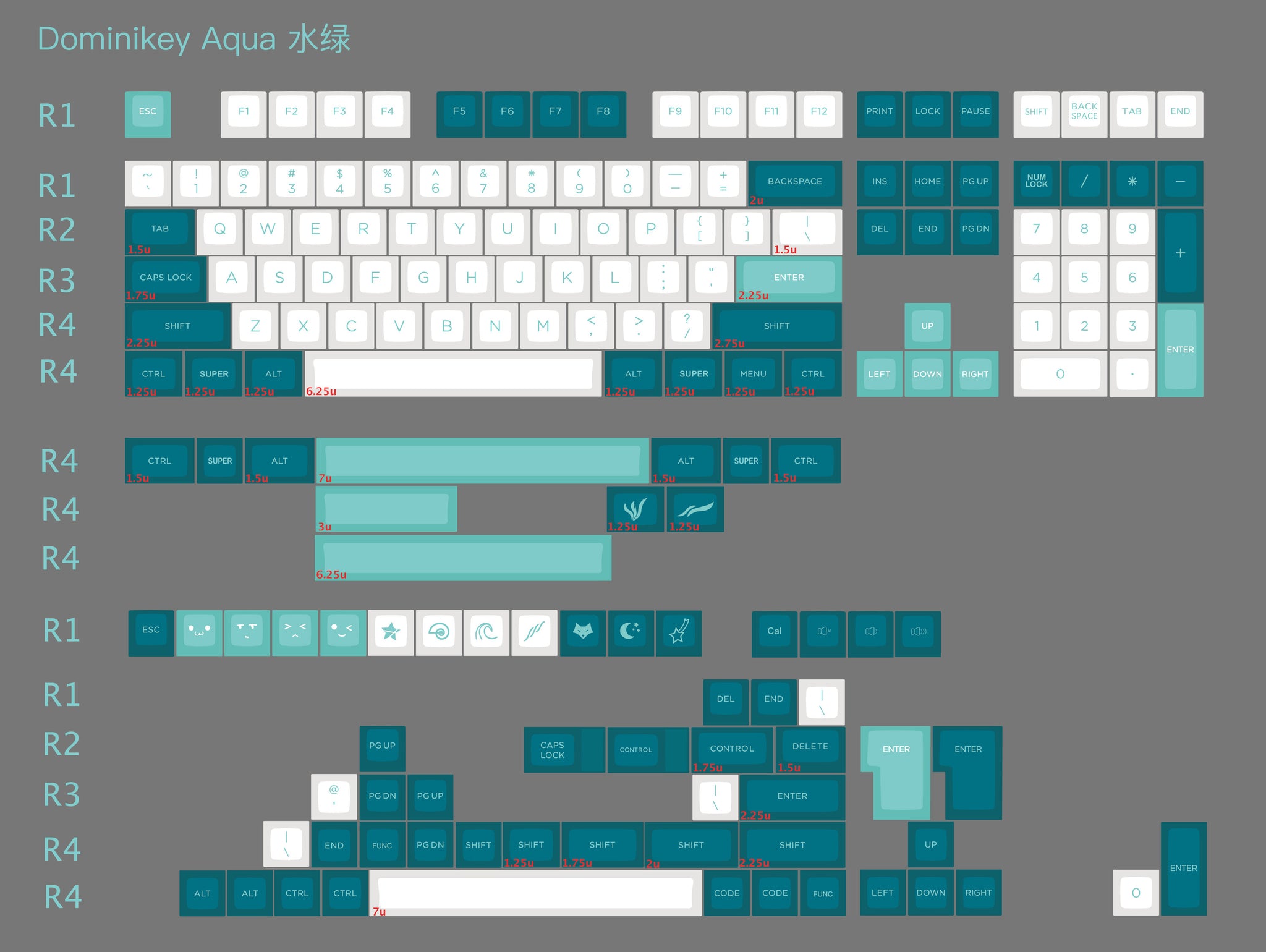 Package
This Domikey set will come with a hard cardboard outer box and 3 plastic inner trays to protect and sort the keys nicely.
Extra keys will be packed in a vacuum sealed plastic bag.
Specs
SA Profile, 4-4-3-2-1-1
ABS Doubleshot
Manufactured by Domikey in China 
Shipping
In Stock
Shipping calculated at check out

Share this