[In Stock] JTK Avocado
$20.00 USD
JTK Avocado
10% off from now to Halloween! Offer ends at Oct.31 23:59:59 PT.
In stock and ready to ship
Ships within 5 business days
Shipping calculated at check out
Designed by oy2r
This keyset inspired by the creamy and rich fruit - avocado, featuring the iconic tri-color scheme from the superfood and tripleshot novelties.
Kits
Yellow Alphas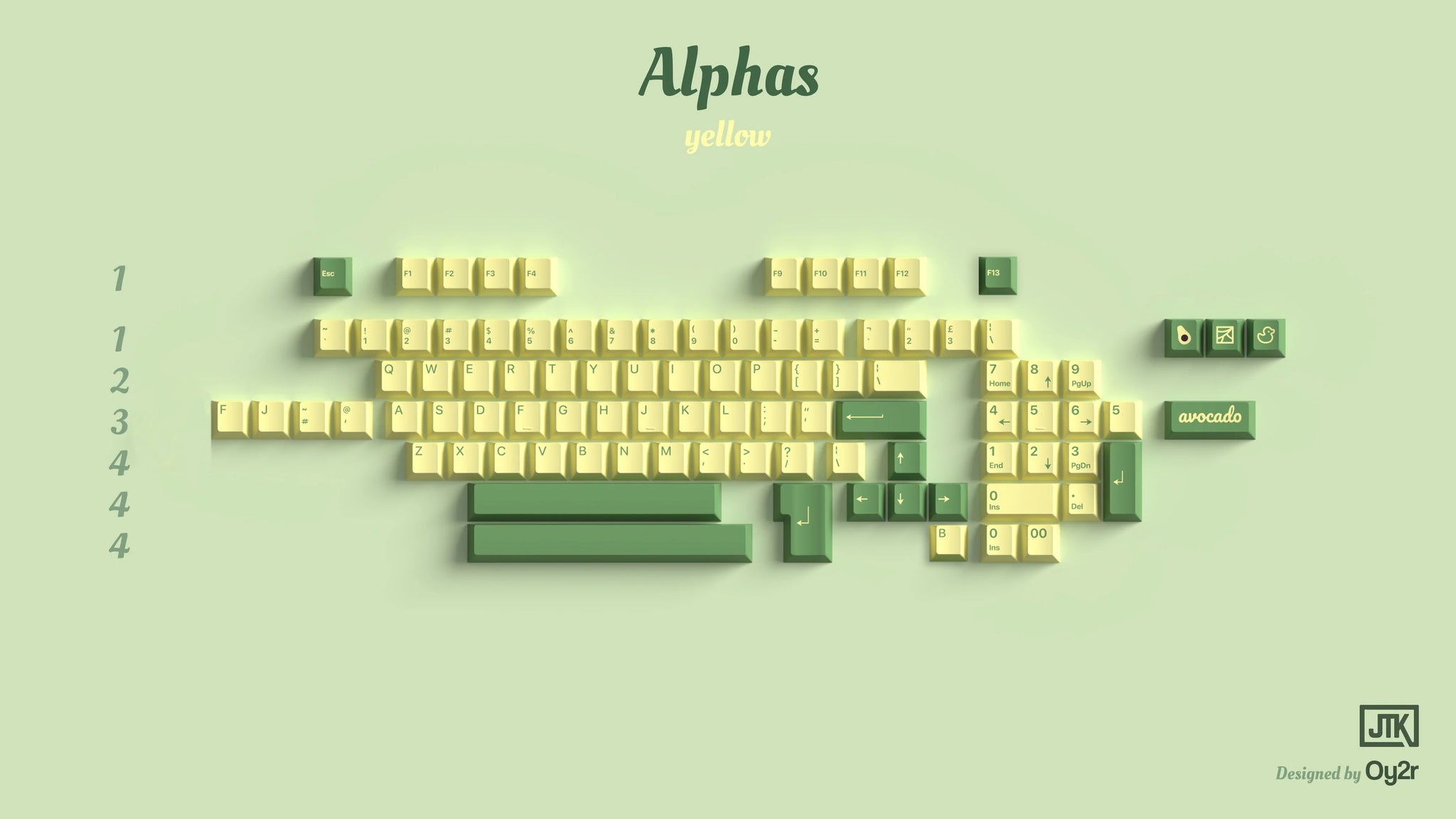 Green Alphas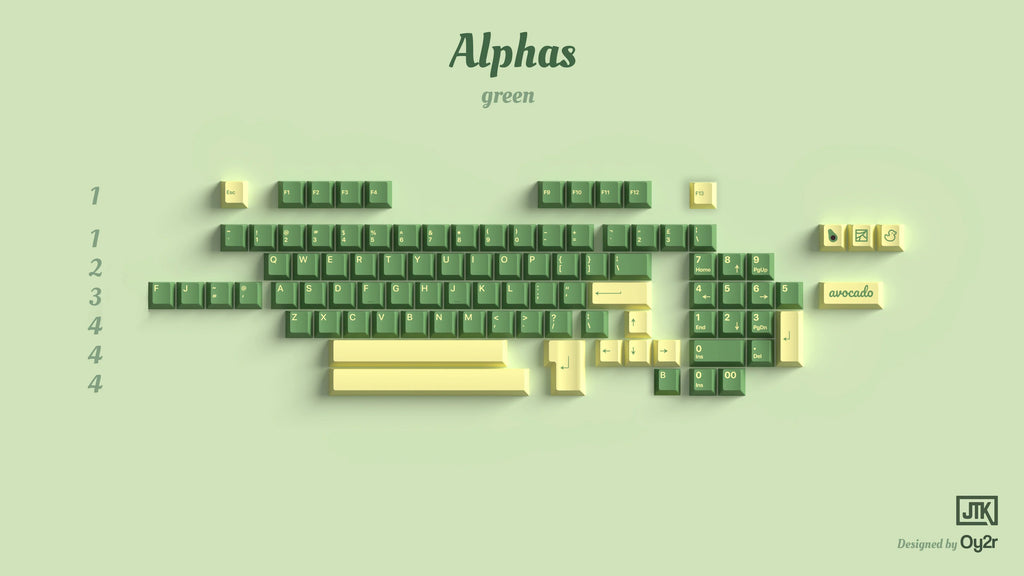 Coffee Modifiers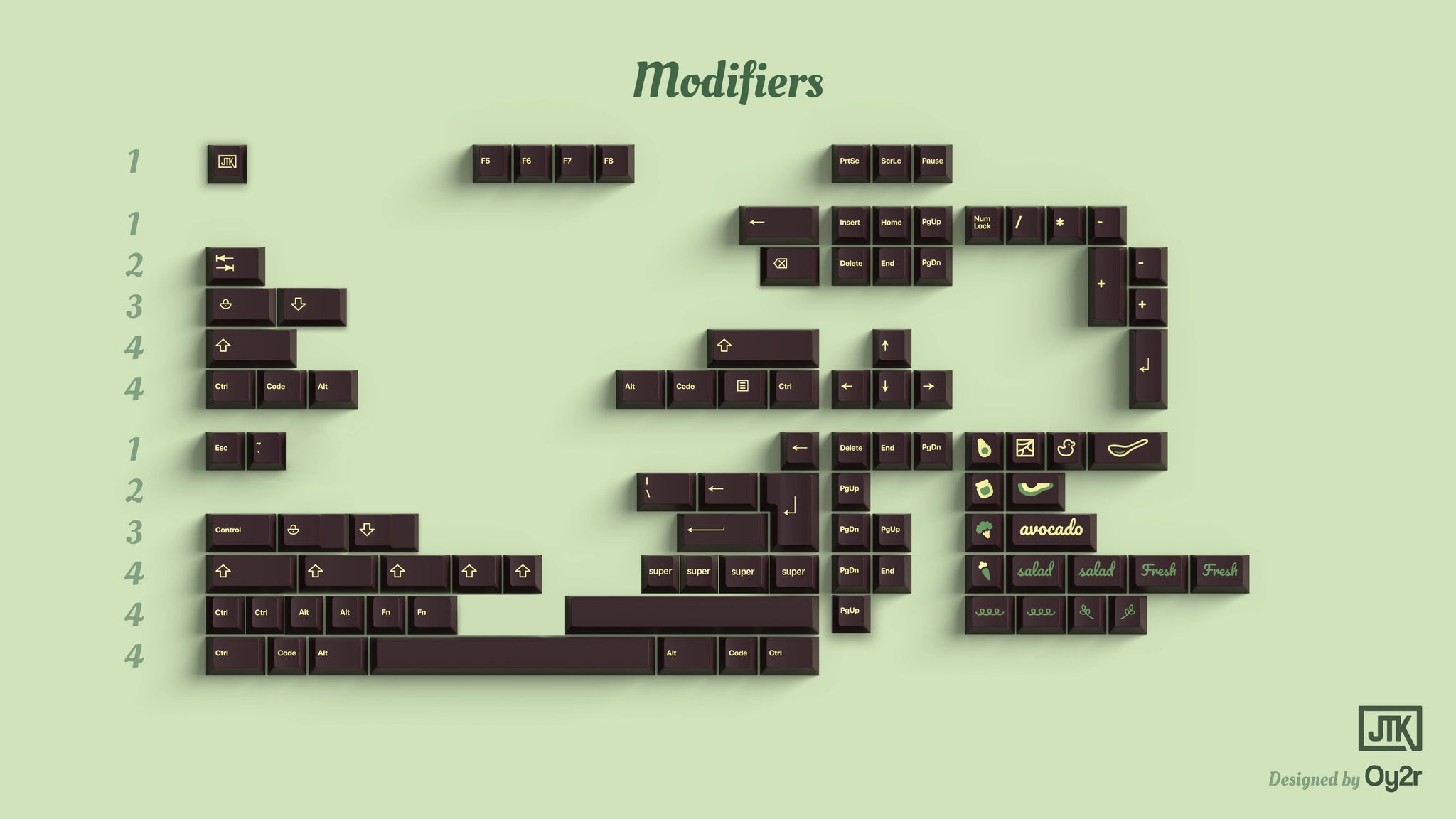 Spacebars
(Green, yellow, coffee 3 colors sold separately)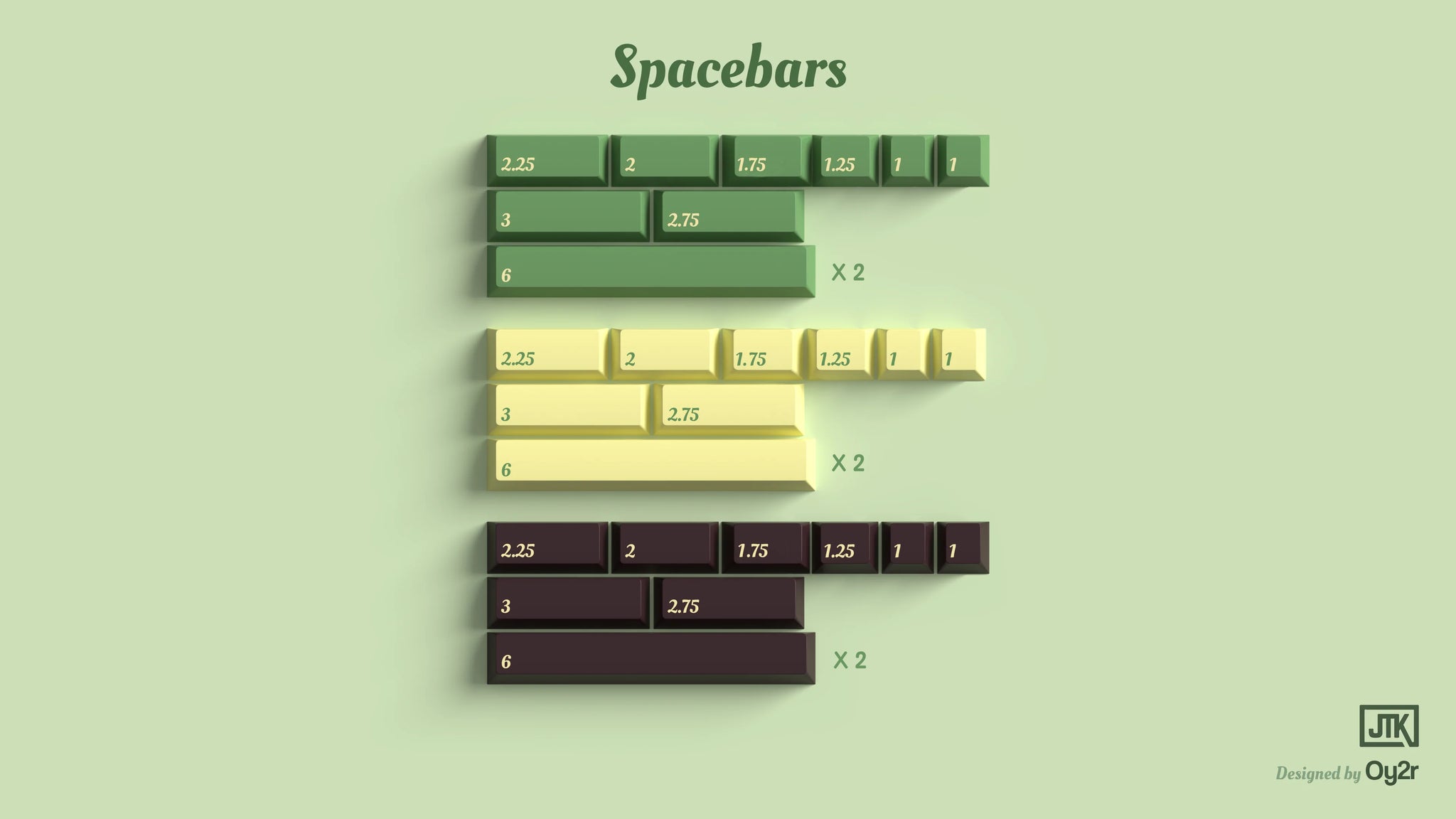 Specs 
Cherry profile
High quality 1.5mm doubleshot and tripleshot ABS plastic
Packaging: JTK PC hard plastic sorting trays
Manufactured by JTK
Made in China
Share this