[Group buy] SP SA Bubble R2
$29.99 USD
SA Bubble R2
Designed by 🎐弥生ゃょぃ
Bubble is a lovely set using ROSE QUARTZ & SERENITY from the all time classic - 2016's Pantone Color of the Year. SA Bubble's soft and pastel pink and blue shades bring you the sweetness of love.
Bubble R2 brings in a more comprehensive layout support and new novelty designs that should outfit most  popular custom keyboards!
Please join from your regional vendor!
Kits
click the image for higher resolution!
Novelties

Non-Stand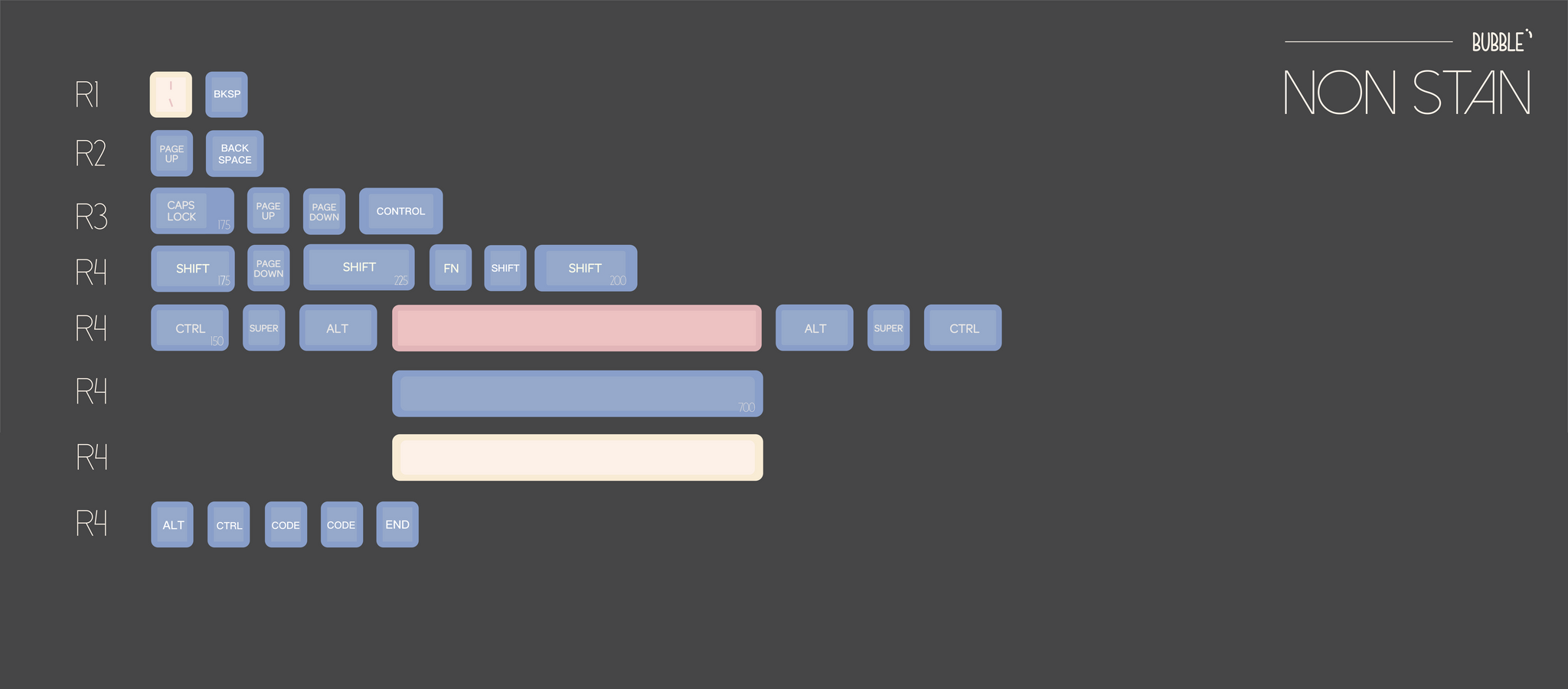 Numpad

ISO

Shipping
Free Shipping for orders over 100USD
Specs
Profile: SA
Material: ABS
Legends: Doubleshot
Packaging: Plastic Zipper Bags
designed by 🎐弥生ゃょぃ
Manufactured by Signature Plastics in the USA
Timeframe
Preorder: Apr.31 - Sept.27.2021
Estimated Shipping Time: Q1.2023
Share this