[En Route] GMK Lazurite
$31.00 USD
GMK Lazurite
Limited QTY.
This item is en route to our warehouse and will arrive within a month.
We will fulfill your order once the item arrives alongside with GB orders.
Shipping calculated at checkout.
An allusion to High Renaissance art and the value of the pigment ultramarine.


Blue was an extremely expensive pigment in ancient times. In order to create this pigment, painters had to grind up the semi-precious stone lapis lazuli, and turn it into ultramarine, a deep blue pigment priced at the same value as gold during the Renaissance period. Ultramarine came from Latin "ultra marinus" which means "beyond the sea" as the lapis lazuli required to create the pigment is imported from Badakhshan, Afghanistan. Because of this, the pigment was only used for the most important subjects of paintings in Europe at the time. It became the hallmark of Renaissance paintings created by many historical painters of that period.

Lazurite is the blue component of the gemstone lapis lazuli, a lazurite-calcite-pyrite rock that has been mined from Badakhshan and was used for jewelries even before being discovered by the Egyptians and Europeans. Lazurite is ultramarine in color, commonly found embedded on a calcite marble, with pyrite accents.
Kits
click the image for higher resolution!
Base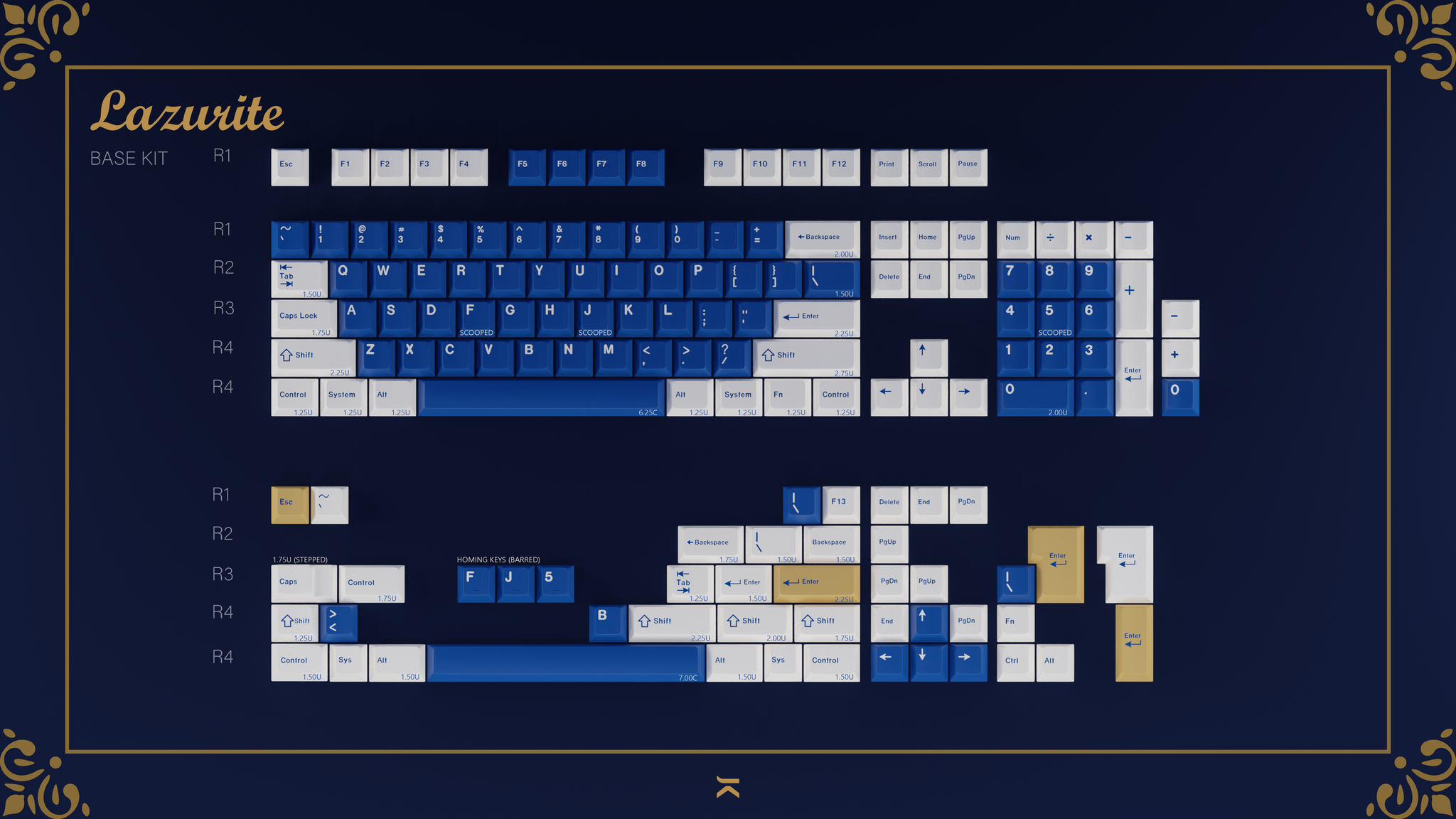 Alt Alphas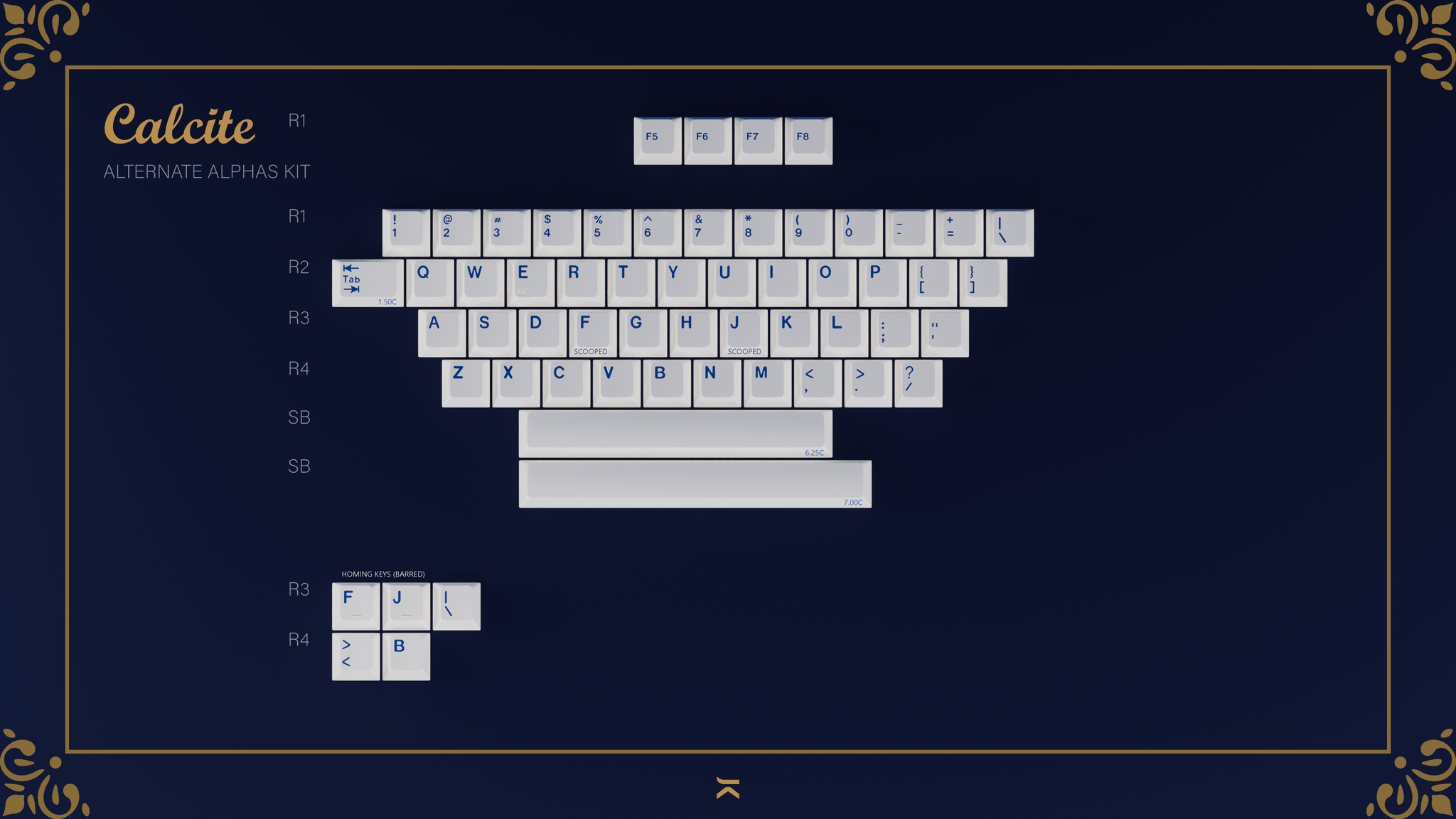 Spacebars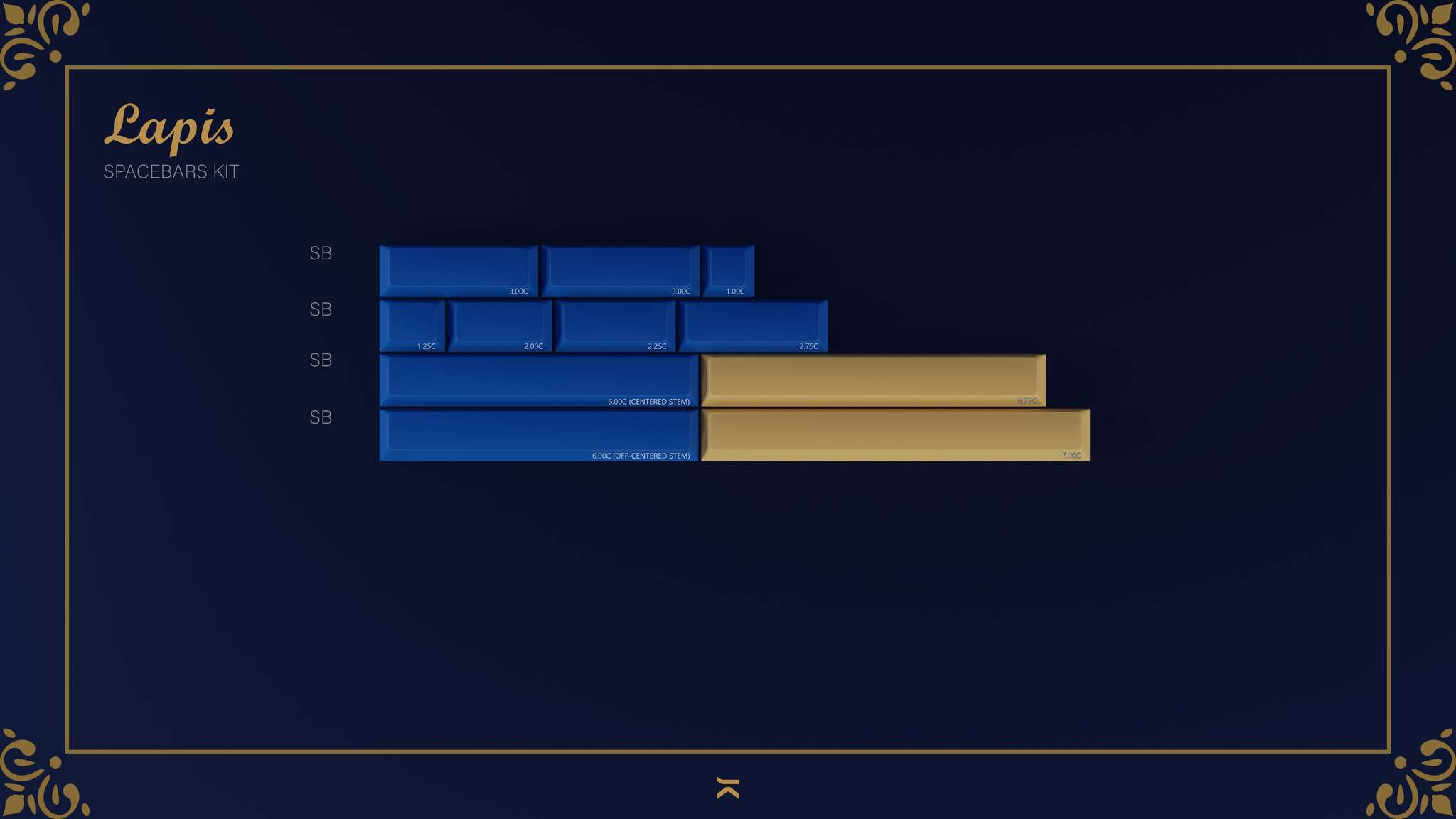 Gold on Blue Novelties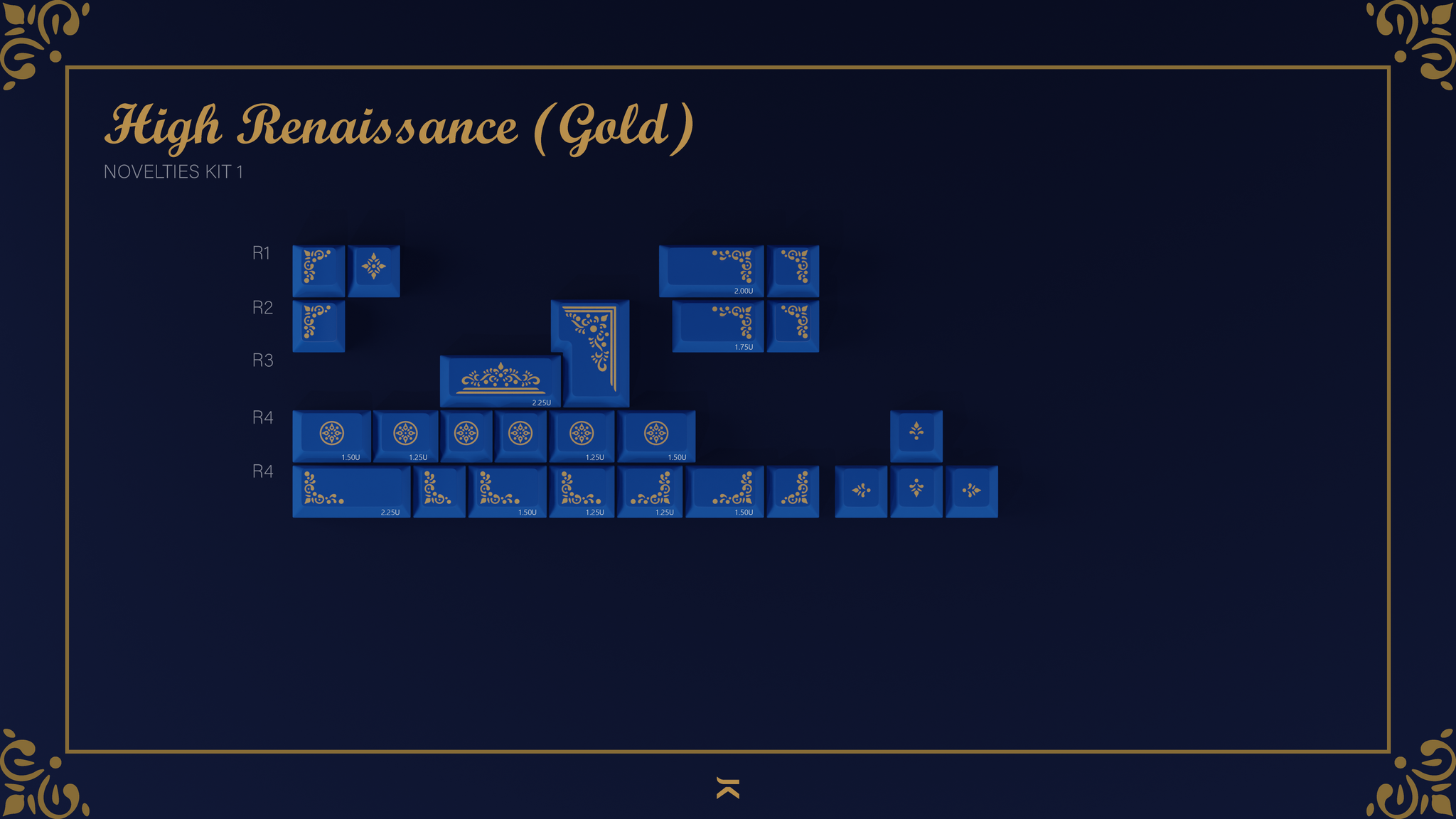 Blue on White Novelties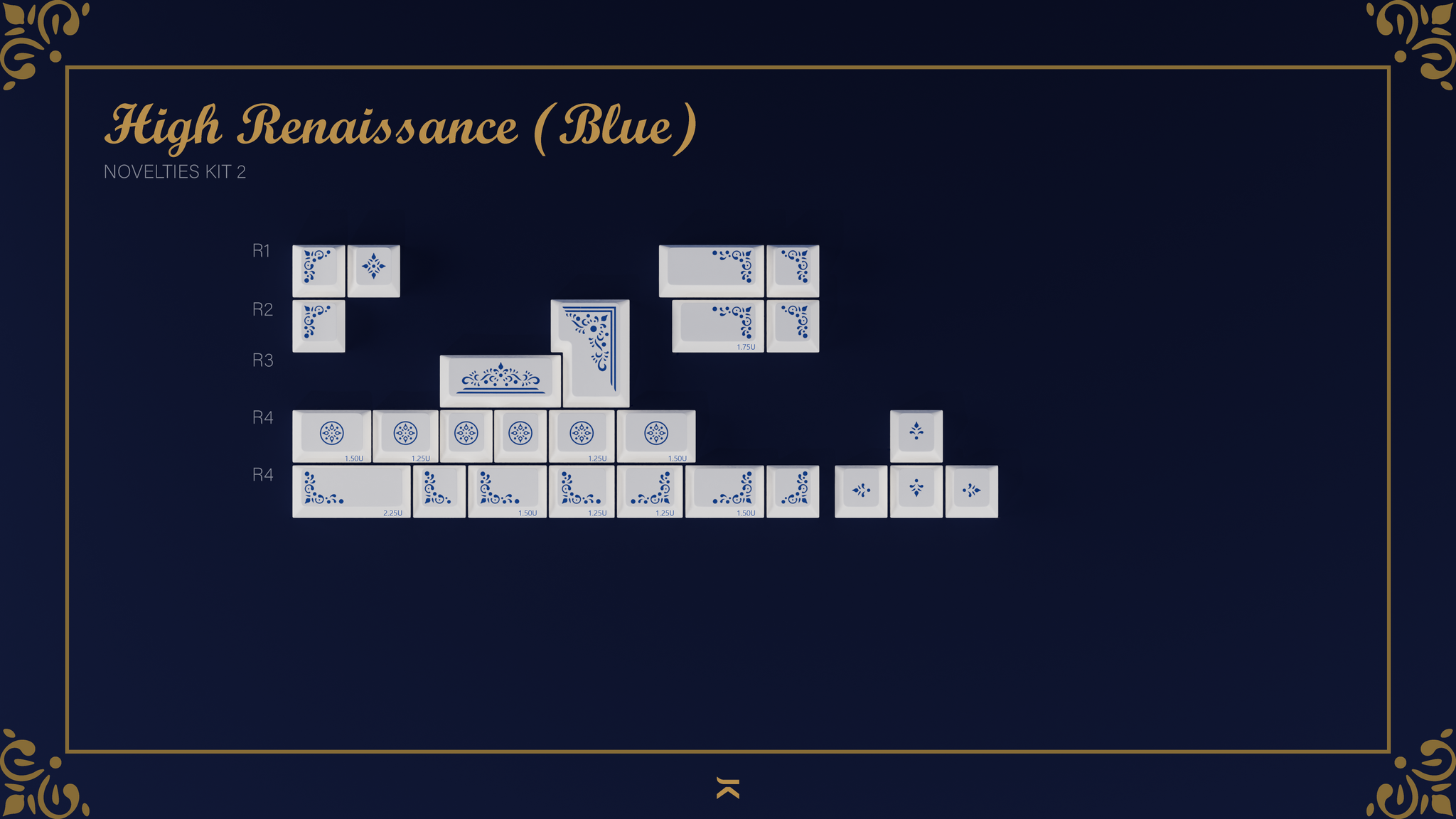 Extension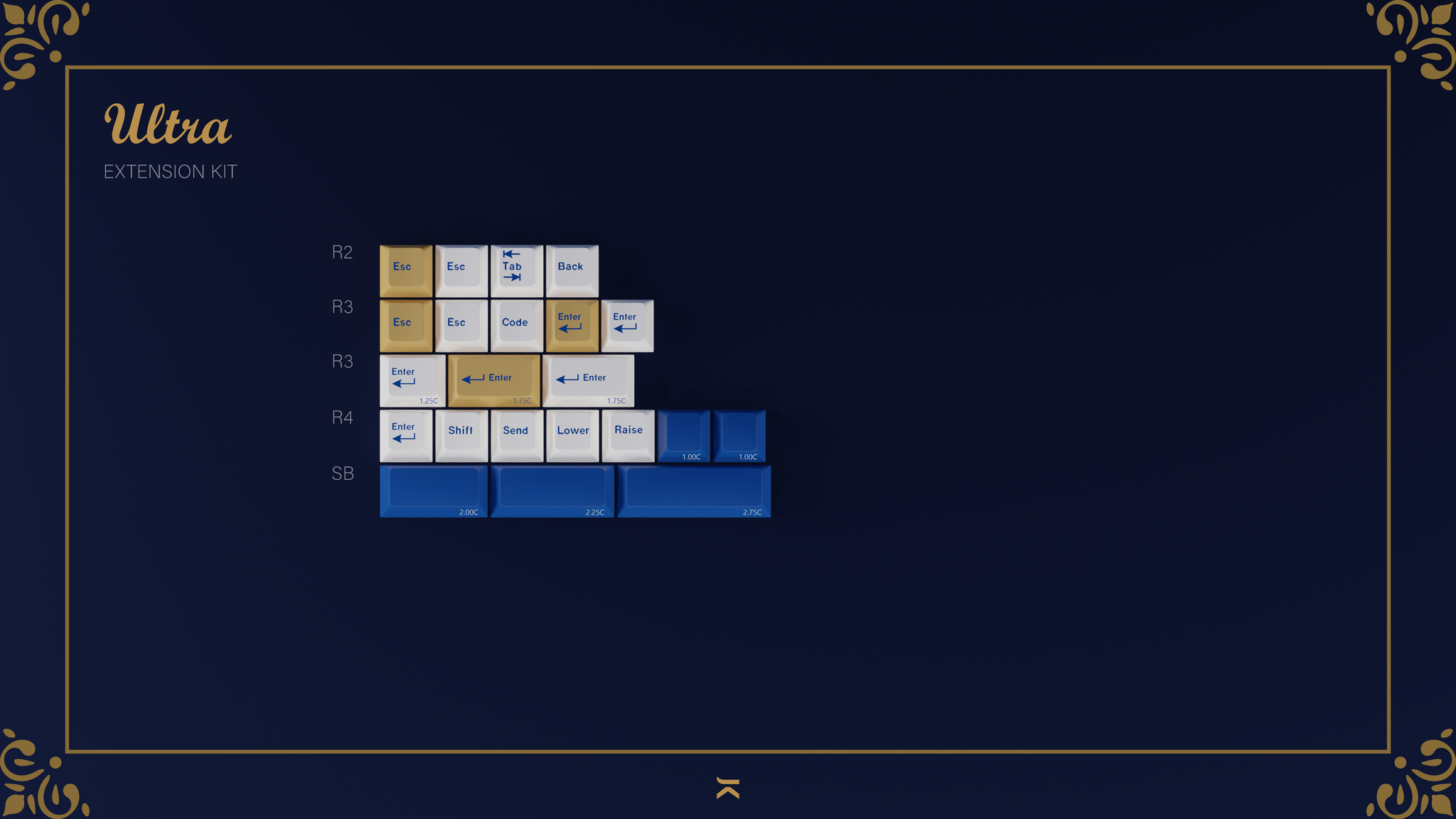 Packaging
The keysets will be packed and shipped in GMK's enviornmental friendly trays and custom packaging. 
About GMK
GMK electronic design GmbH, better known simply as GMK, is a German electronics company specializing in the production of mechanical keyboards and custom peripherals. Having acquired Cherry Corp's original doubleshot ABS tooling, GMK now produces high quality doubleshot ABS keycaps for mechanical keyboard communities worldwide. Famous for their satisfying thock, smooth texture, and lasting designs, GMK keysets are doubtlessly one of the best choices for mechanical keyboard enthusiasts everywhere.
Specs
Cherry profile
High quality 1.5mm doubleshot ABS plastic
Designed by jaekid
Manufactured by GMK electronic design GmbH
Made in Germany
Share this