[Group buy] GMK November Fog
$35.00 USD
GMK November Fog
Introducing GMK November Fog
a set designed to evoke those cooler and foggier days of the late fall

The crisp morning air fills your lungs as you close your eyes. There's a density to it, a coolness. An otherworldliness.
The grey mists wrap around the desaturated greens of the conifers, dampening the cacaphony of the forest. This calm envelopes you, just as it does the trees, themselves standing as tall as sleeping gods.

And this month, this month is always...still. Supernatural almost.
Your mind wanders for a moment to the smell of the surroundings. Its presence insular and omnipresent, all at once. You open you eyes with a breath. The stiff air. The grey of it, variegated only by greens and earth.

The November Fog.
Please join from your regional proxy!
Kits
click the image for higher resolution!
Base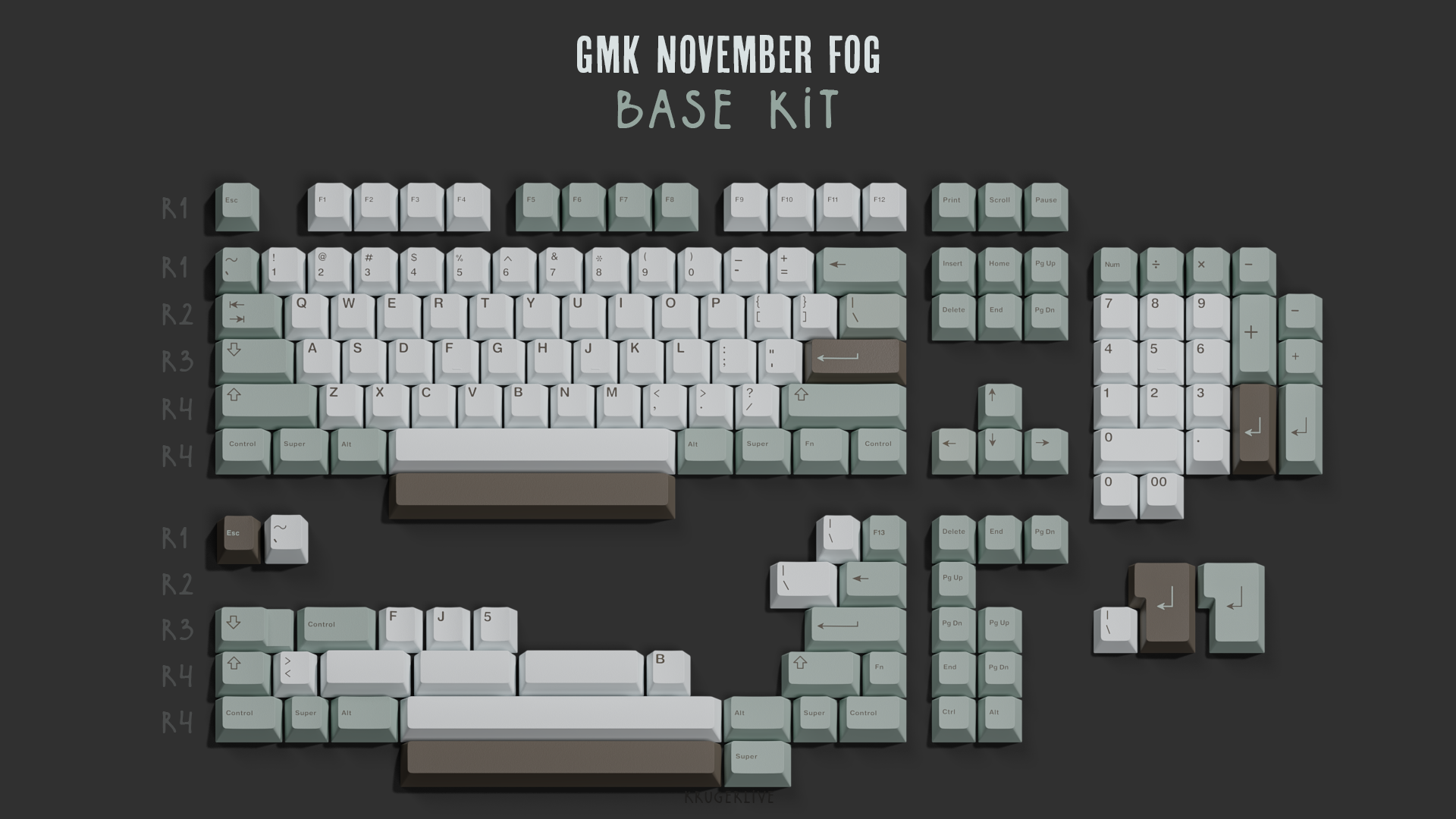 Novelties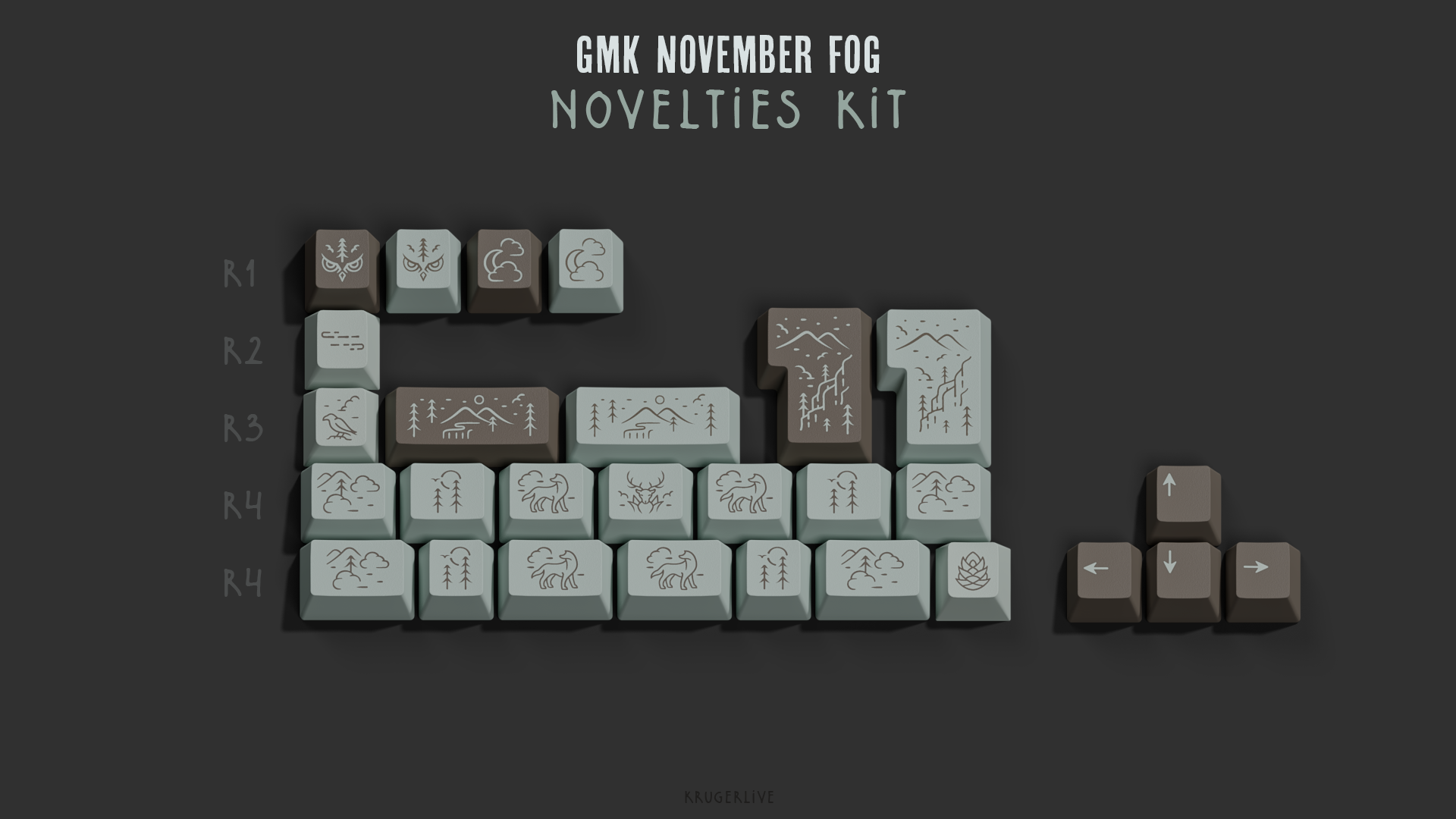 Bars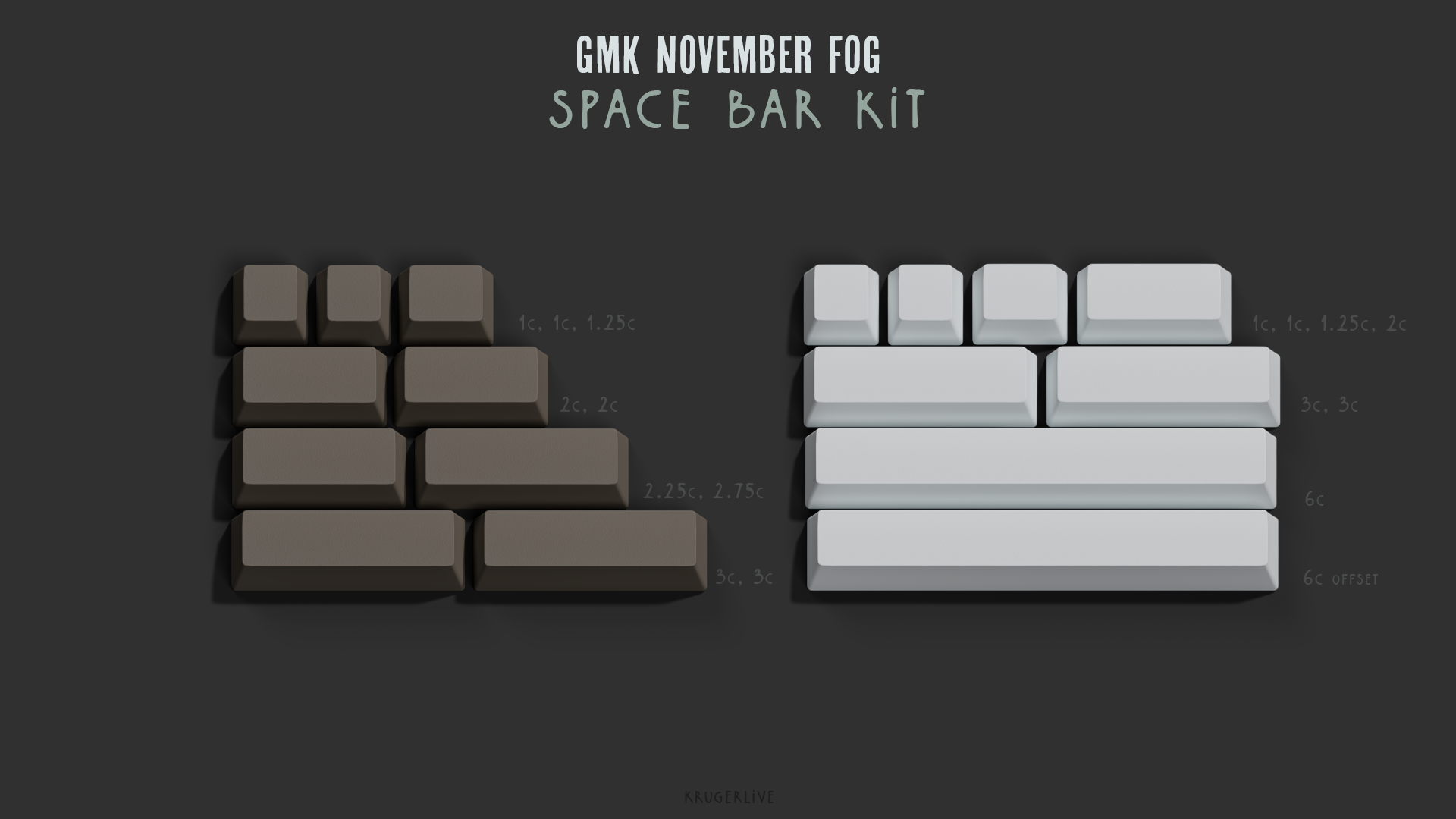 Extensions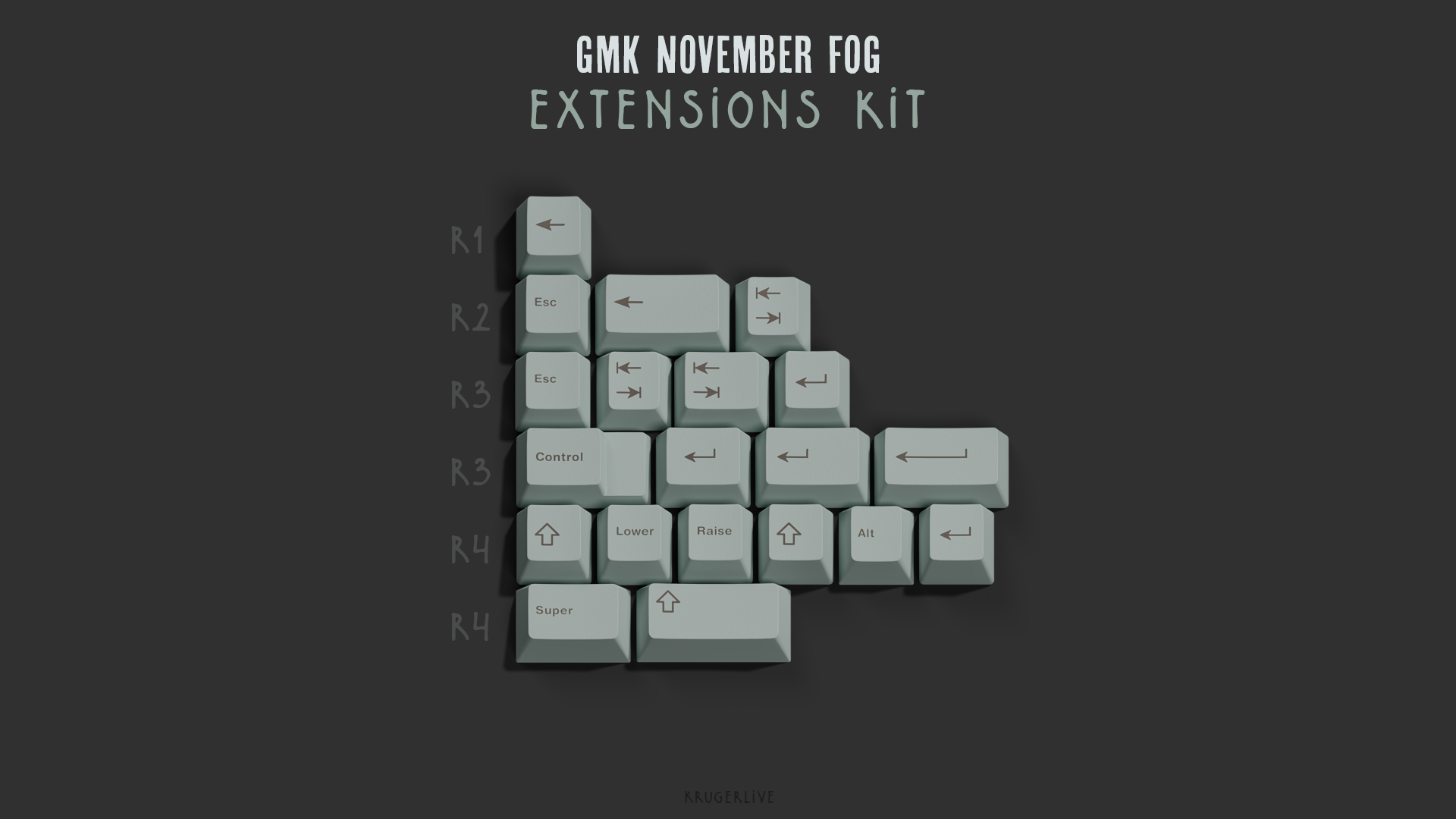 Nordeuk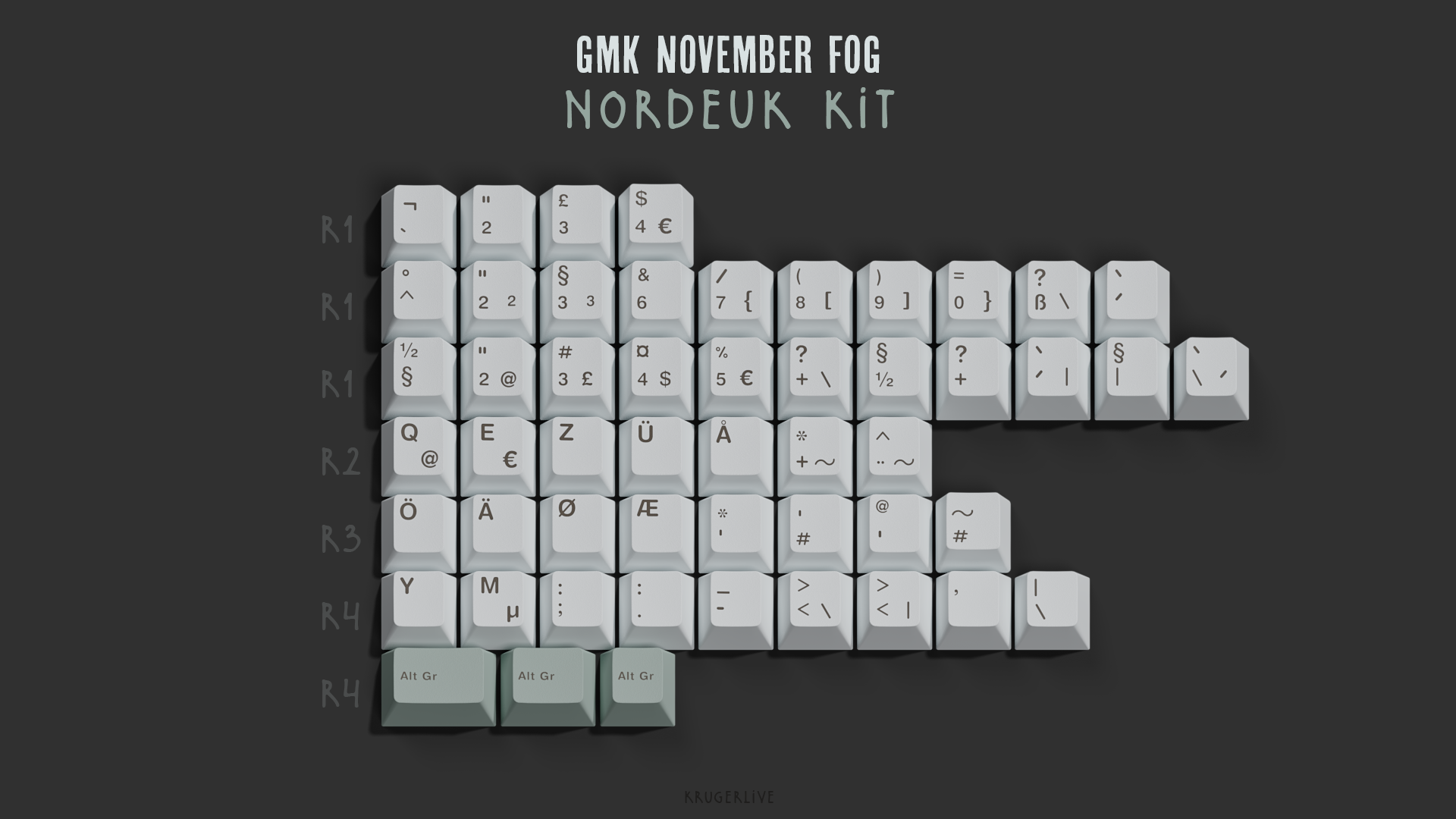 Deskmats
900x400x4mm

Stitched edges

Cloth top (works with all mice)

Rubber bottom

Machine washable (wash on cold/gentle - air dry)

Order separately if you want us to ship the deskmats separately from the keyset
Nature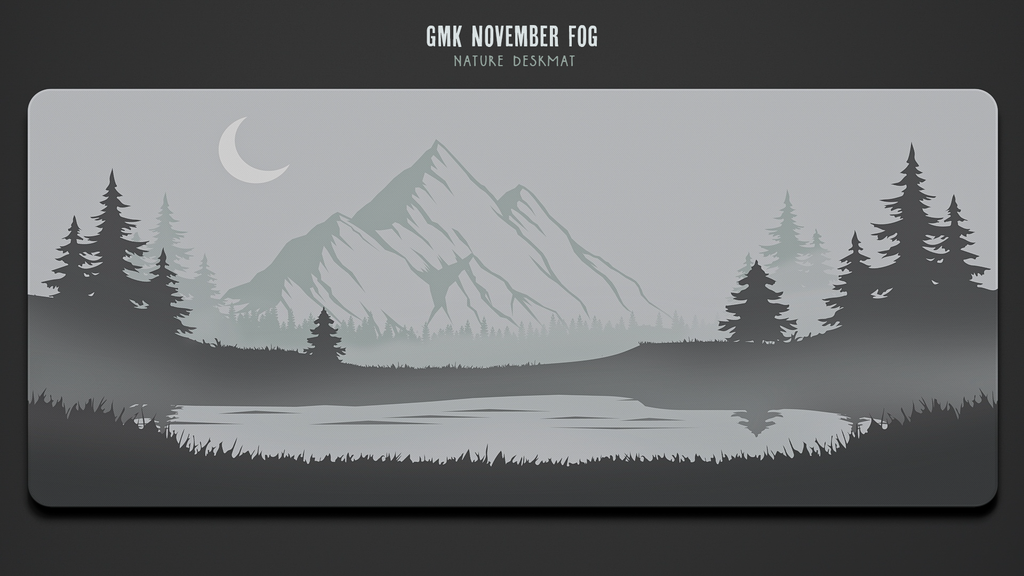 Abstract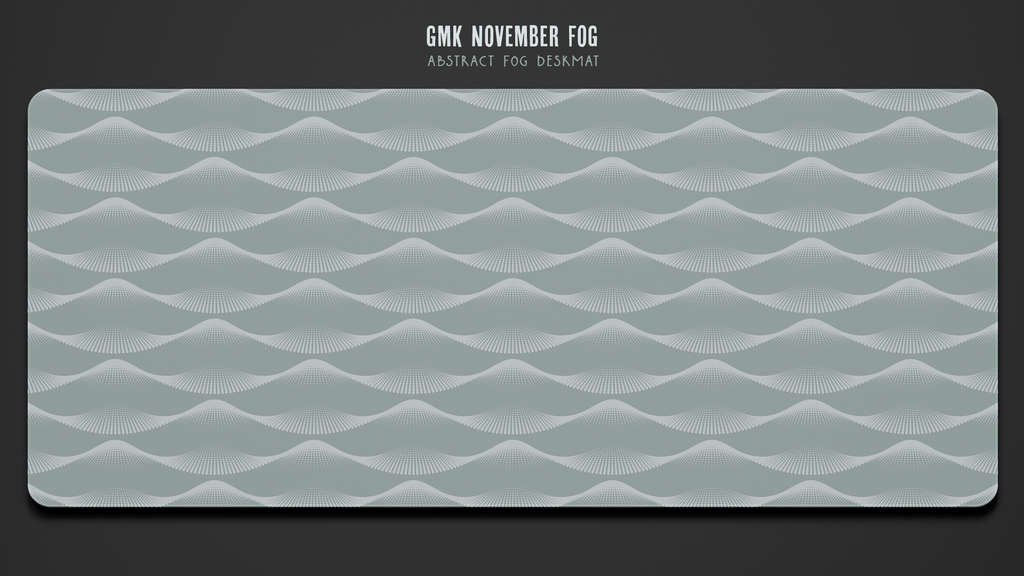 HIBI & November Fog Artisan
Cherry Profile
MX compatible
Order separately if you want us to ship the artisans separately from the keyset
 Owl
Brass w/silver PVD and blue glow enamel fill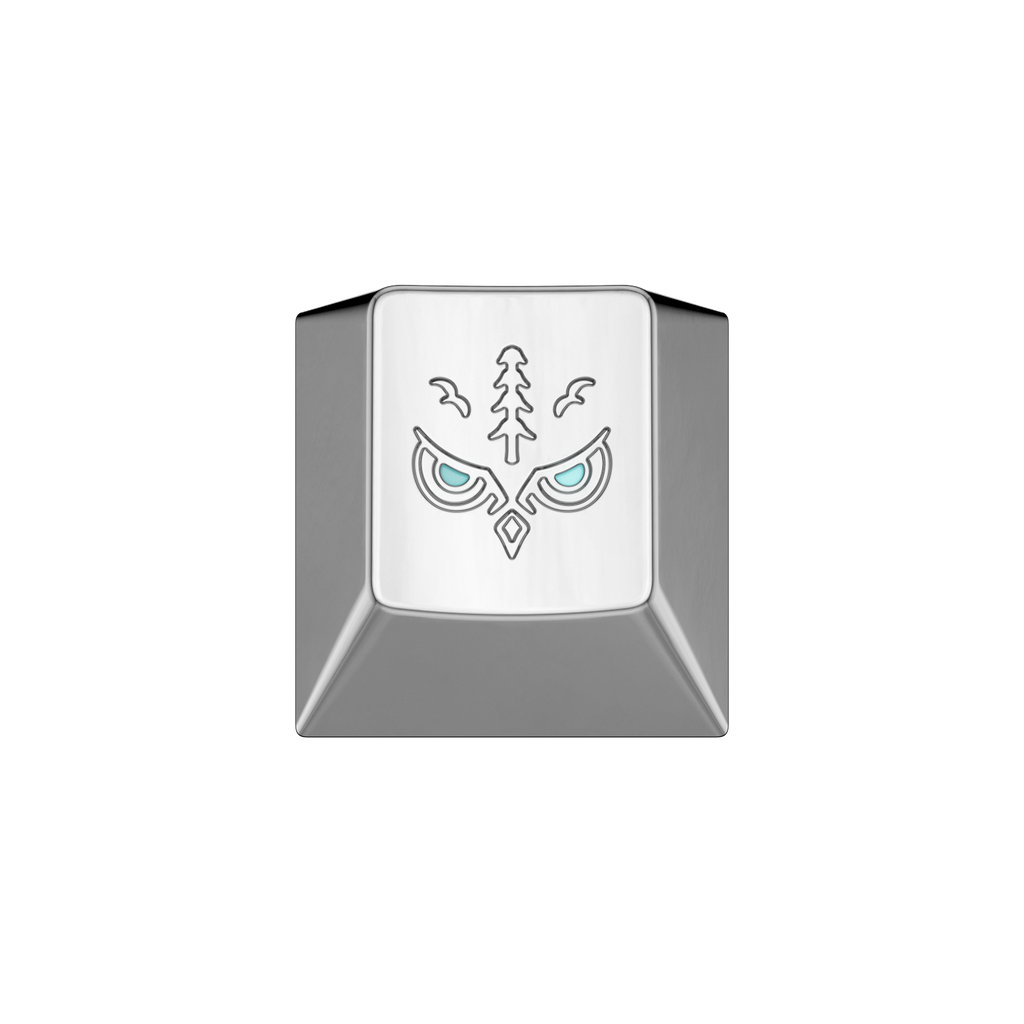 Abstract Trees
Anodized aluminum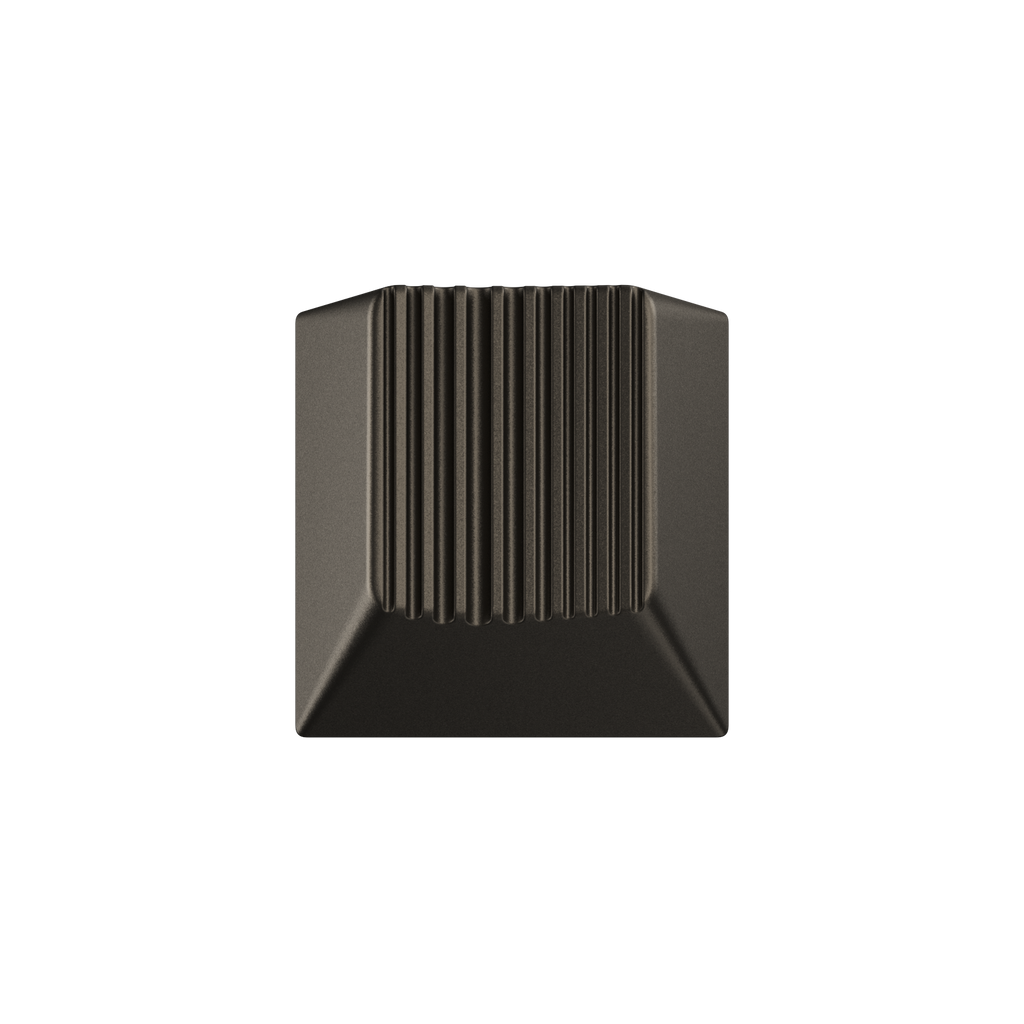 Keylabs & November Fog Artisan
Shipping
Free Shipping for orders over 100USD

Packaging
The keysets will be packed and shipped in GMK's enviornmental friendly trays and custom packaging. 
About GMK
GMK electronic design GmbH, better known simply as GMK, is a German electronics company specializing in the production of mechanical keyboards and custom peripherals. Having acquired Cherry Corp's original doubleshot ABS tooling, GMK now produces high quality doubleshot ABS keycaps for mechanical keyboard communities worldwide. Famous for their satisfying thock, smooth texture, and lasting designs, GMK keysets are doubtlessly one of the best choices for mechanical keyboard enthusiasts everywhere.
Specs
Cherry profile
High quality 1.5mm doubleshot ABS plastic
Designed by krugerlive
Manufactured by GMK electronic design GmbH
Made in Germany
Timeframe
Preorder: Nov.1 - Nov.30.2021
Estimated Shipping Time: Q1.2023
Share this