[Group buy] GMK Prepress
$30.00
GMK Prepress
designed by HungHingDaiLo
This set is based on printing process that use Cyan, Magenta, Yellow, Black color (CMYK) as a standard recipe that is utilized in many types of printing machinery to attain diverse variation of colors in print industry. The process of prepress stage involves digital artwork being transferred to negative films for each CMYK colors and undergo several procedures until they are ready to be printed to papers or other media. Many of the text modifier legends are related to prepress and print process terms that many graphic designers or those who work in press industry are familiar with, instilled into this keycap set with mixture of CMYK accents and contrasting child kits that will visually enhance the overall looks of your keyboard.
Please join from your regional proxy!
Kits
click the image for higher resolution!
Base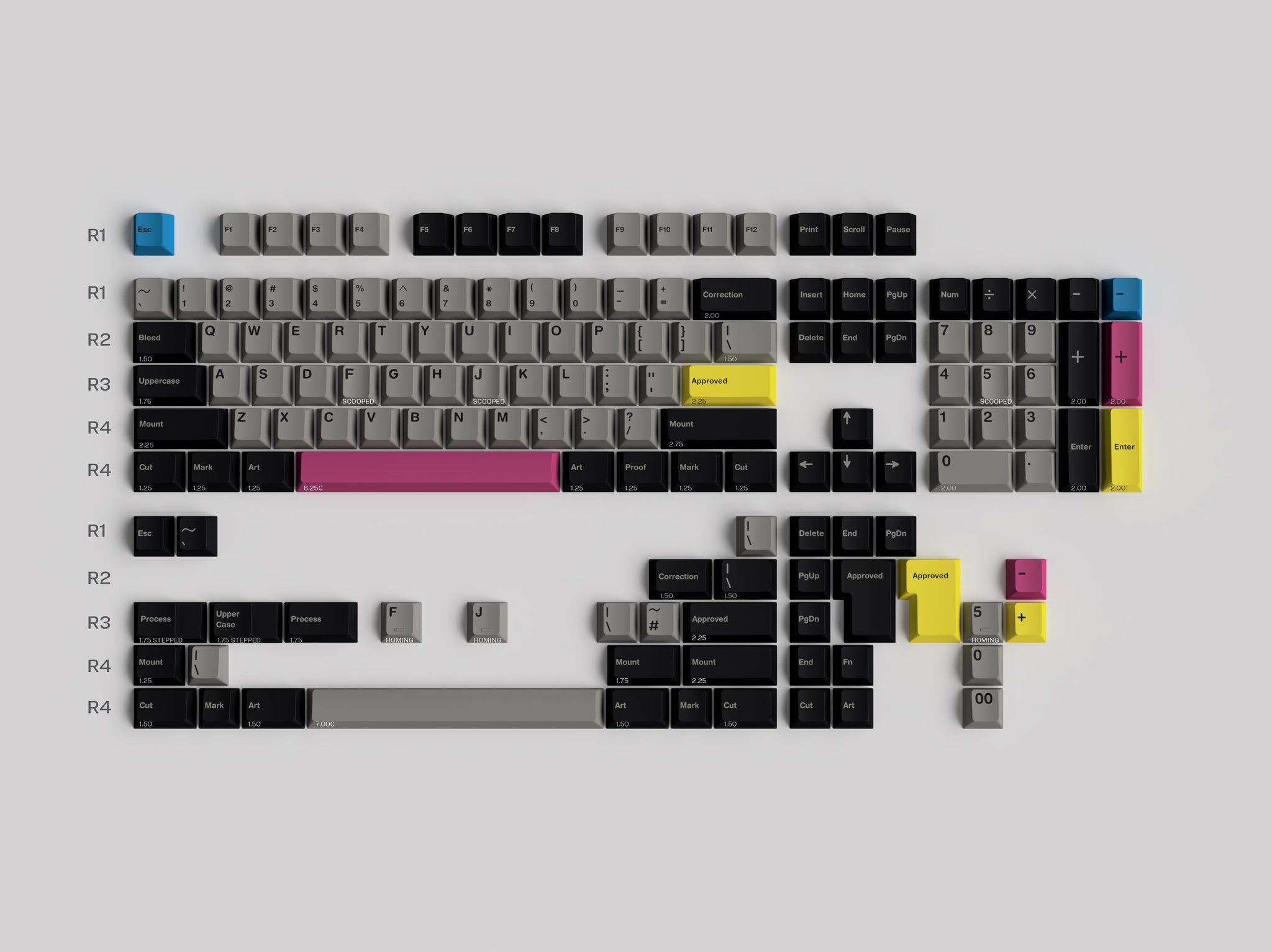 Separation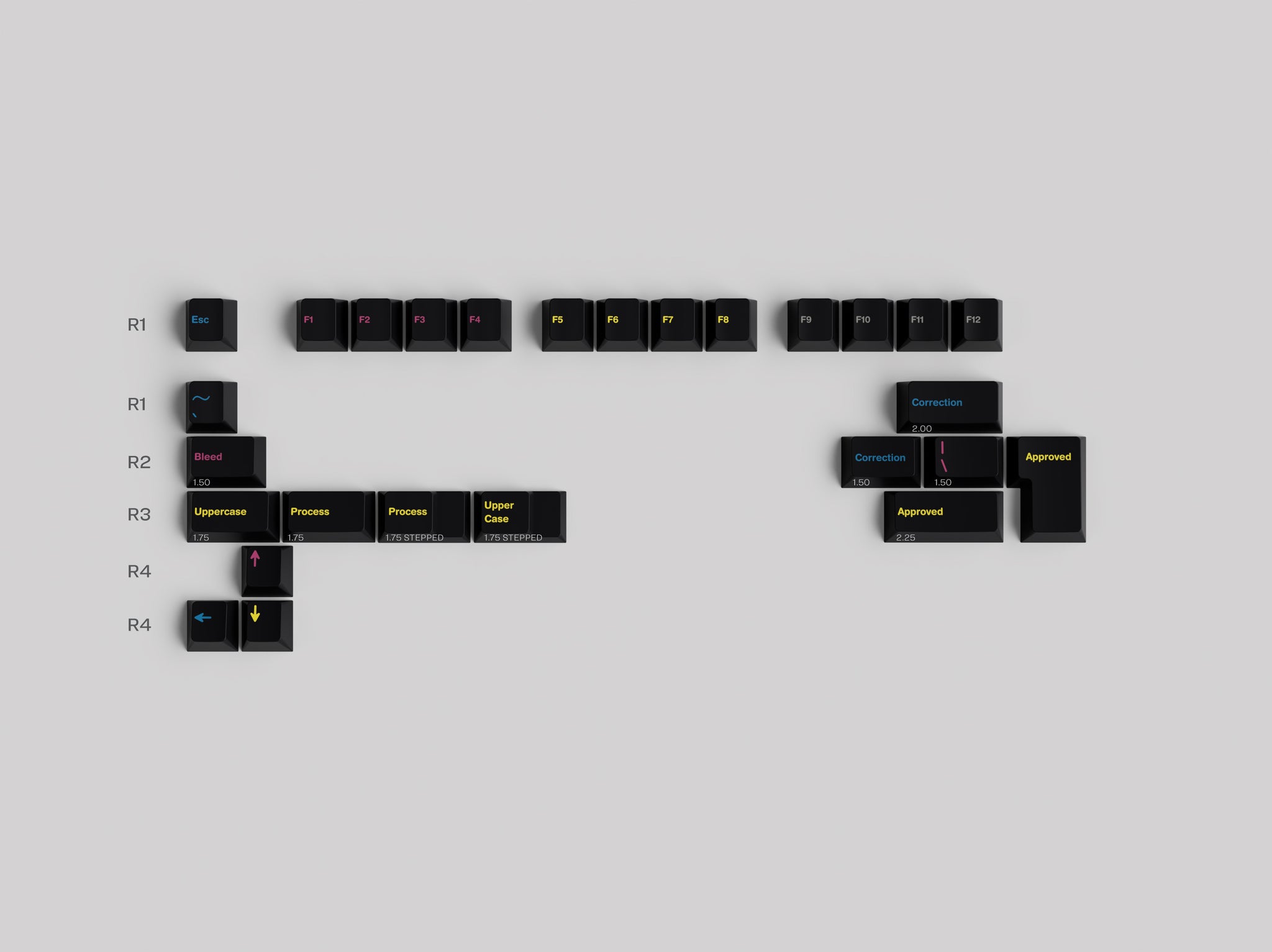 Poster Alphas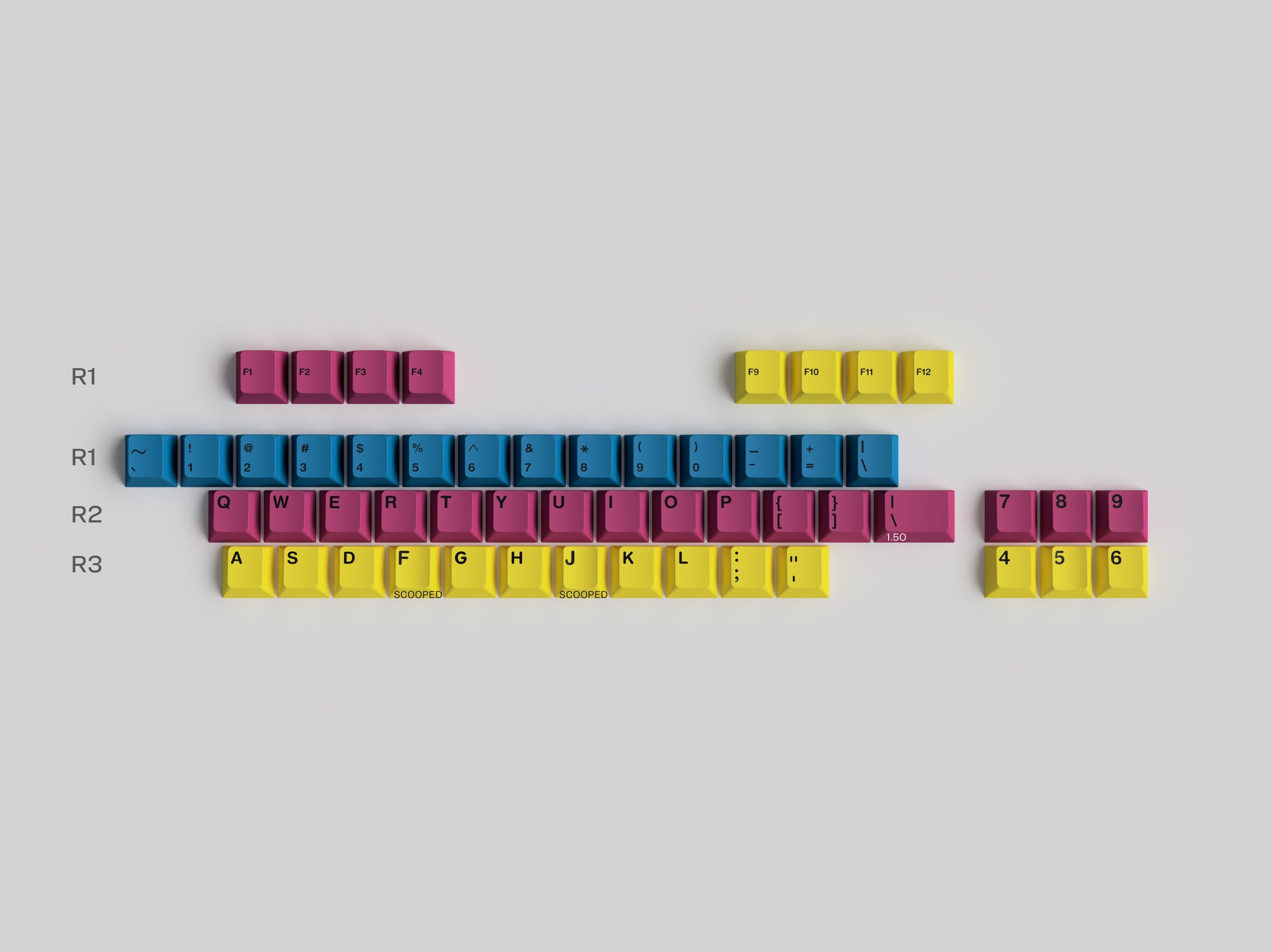 Novelties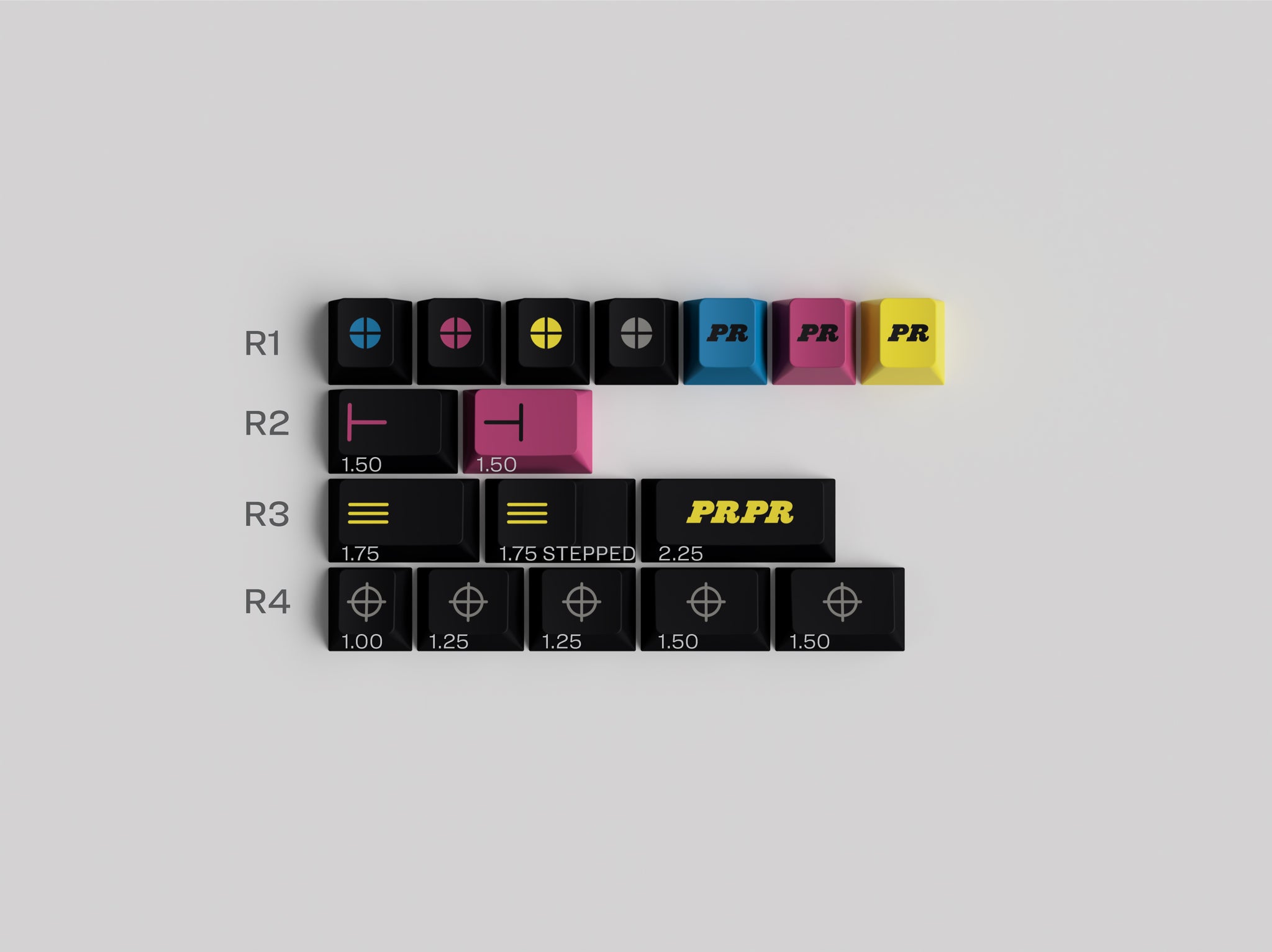 Tradition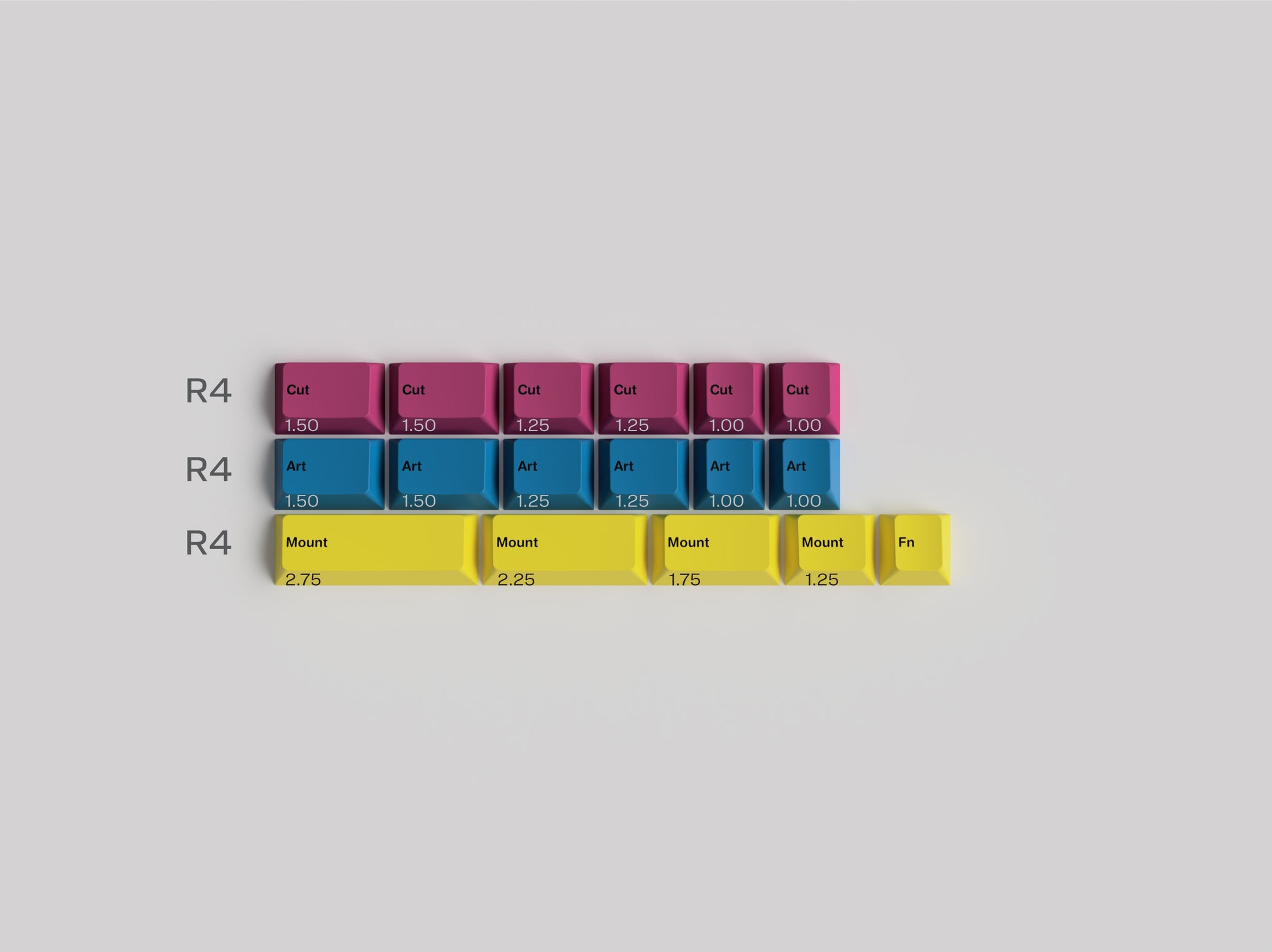 Overruns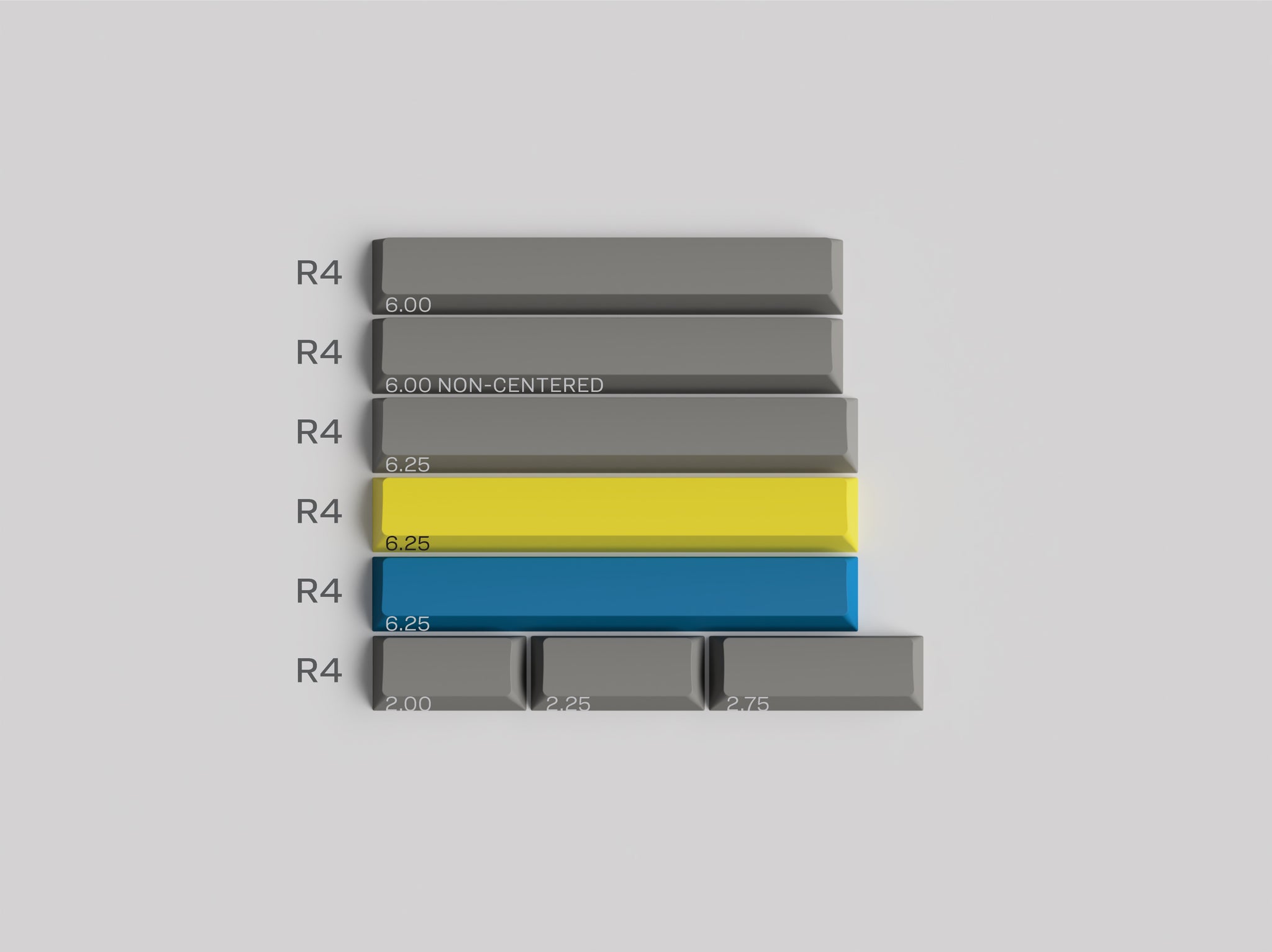 Shipping
Free Shipping for orders over 100USD

Packaging
The keysets will be packed and shipped in GMK's enviornmental friendly trays and custom packaging. 
About GMK
GMK electronic design GmbH, better known simply as GMK, is a German electronics company specializing in the production of mechanical keyboards and custom peripherals. Having acquired Cherry Corp's original doubleshot ABS tooling, GMK now produces high quality doubleshot ABS keycaps for mechanical keyboard communities worldwide. Famous for their satisfying thock, smooth texture, and lasting designs, GMK keysets are doubtlessly one of the best choices for mechanical keyboard enthusiasts everywhere.
Specs
Cherry profile
High quality 1.5mm doubleshot ABS plastic
2x pad printing marks
Designed by HungHingDaiLo
Manufactured by GMK electronic design GmbH
Made in Germany
Timeframe
Preorder: Jul.15.2020 - Aug.23.2020
Estimated Shipping Time: Apr.2021
Share this