[In Stock] GMK Hammerhead
$40.00
GMK Hammerhead
In stock and ready to ship!
Ships within 5 business days
Free shipping for orders over 100USD
Ships with DHL/Fedex/EMS
Designed by Chad & Andrew from KeyLabs.
"Better were the days when mastery of seas came not from bargains struck with eldritch creatures, but from the sweat of a man's brow and the strength of his back alone. You all know this to be true. Gentlemen. Ladies." – Captain Hector Barbossa
GMK Hammerhead is KeyLab's first keyset design that both the enthusiast community and themselves would enjoy.
This set is designed to evoke the feel of chilled, oceanic spray against your cheeks and the roll of deep blue-grey swells under a stormy sky. To spring forth the cry of gulls, heard over the ship's billowing sails, while your fellow sailors throw dice and spin tales of the great monsters of the deep and of loved ones from home. Surging white caps and cold, uncharted northern waters await. All of this splendor packed mysteriously into a GMK set.
Kits
click the image for higher resolution!
Dark Base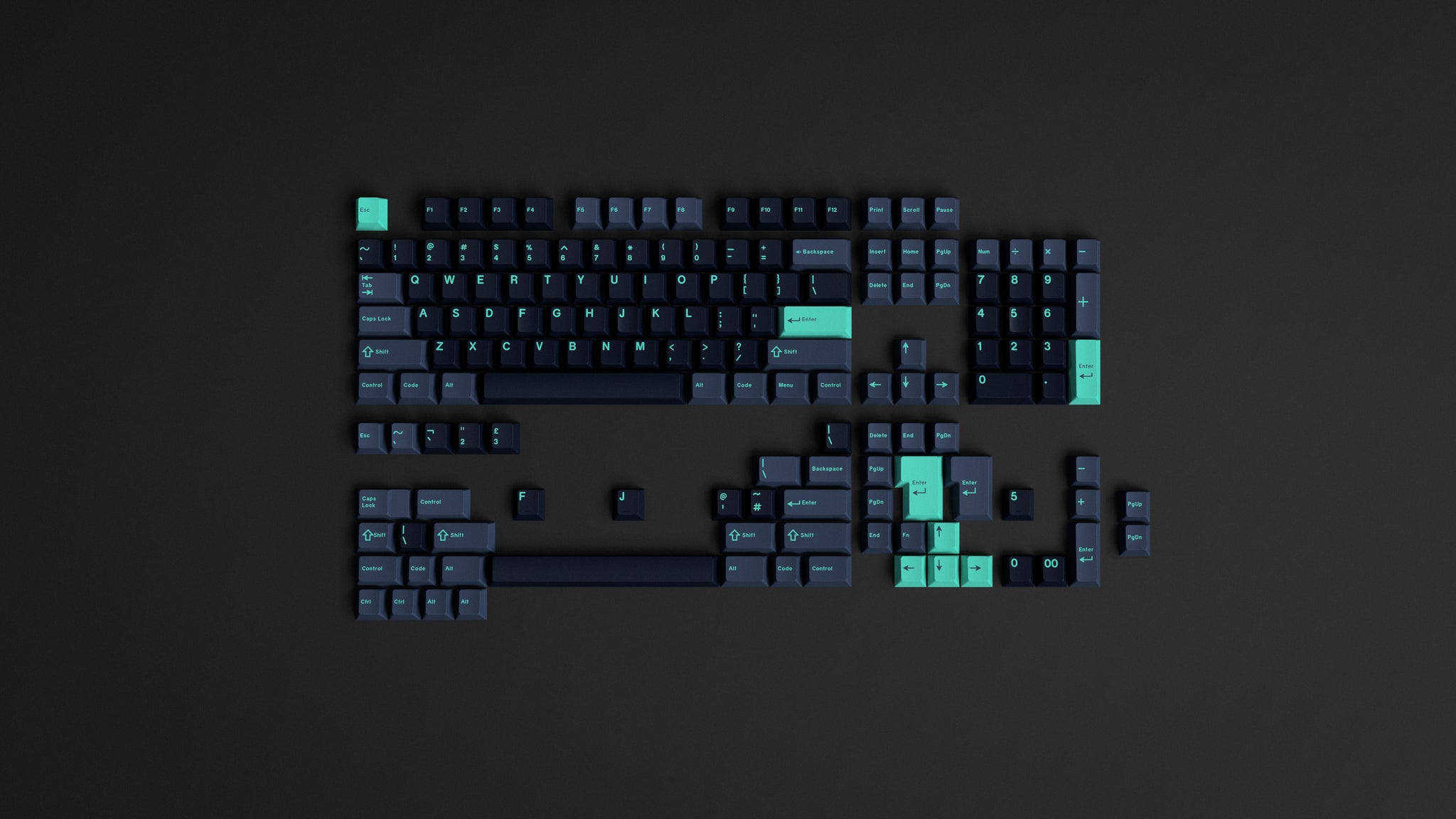 Light Base
Novelty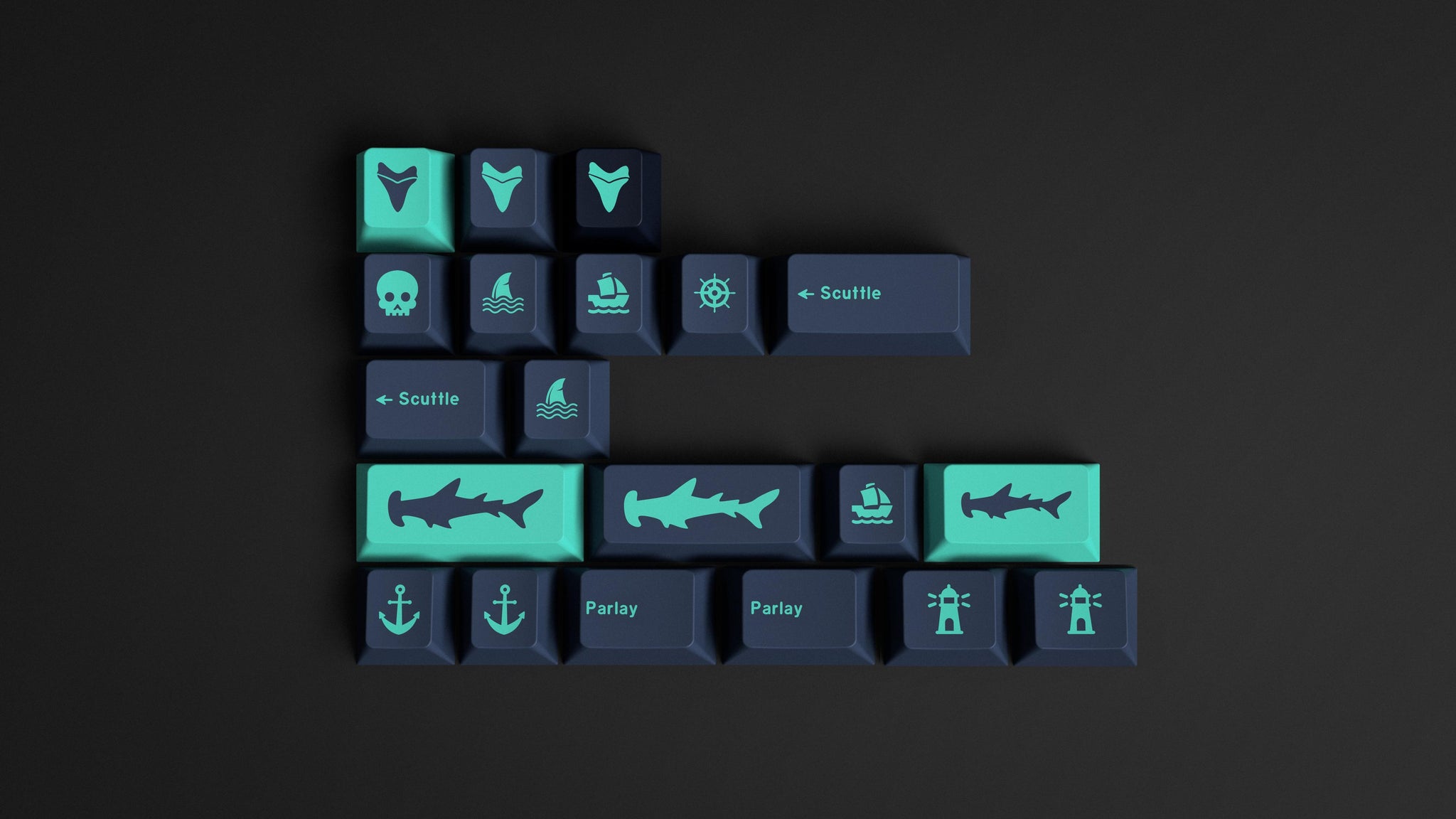 Extras
Euro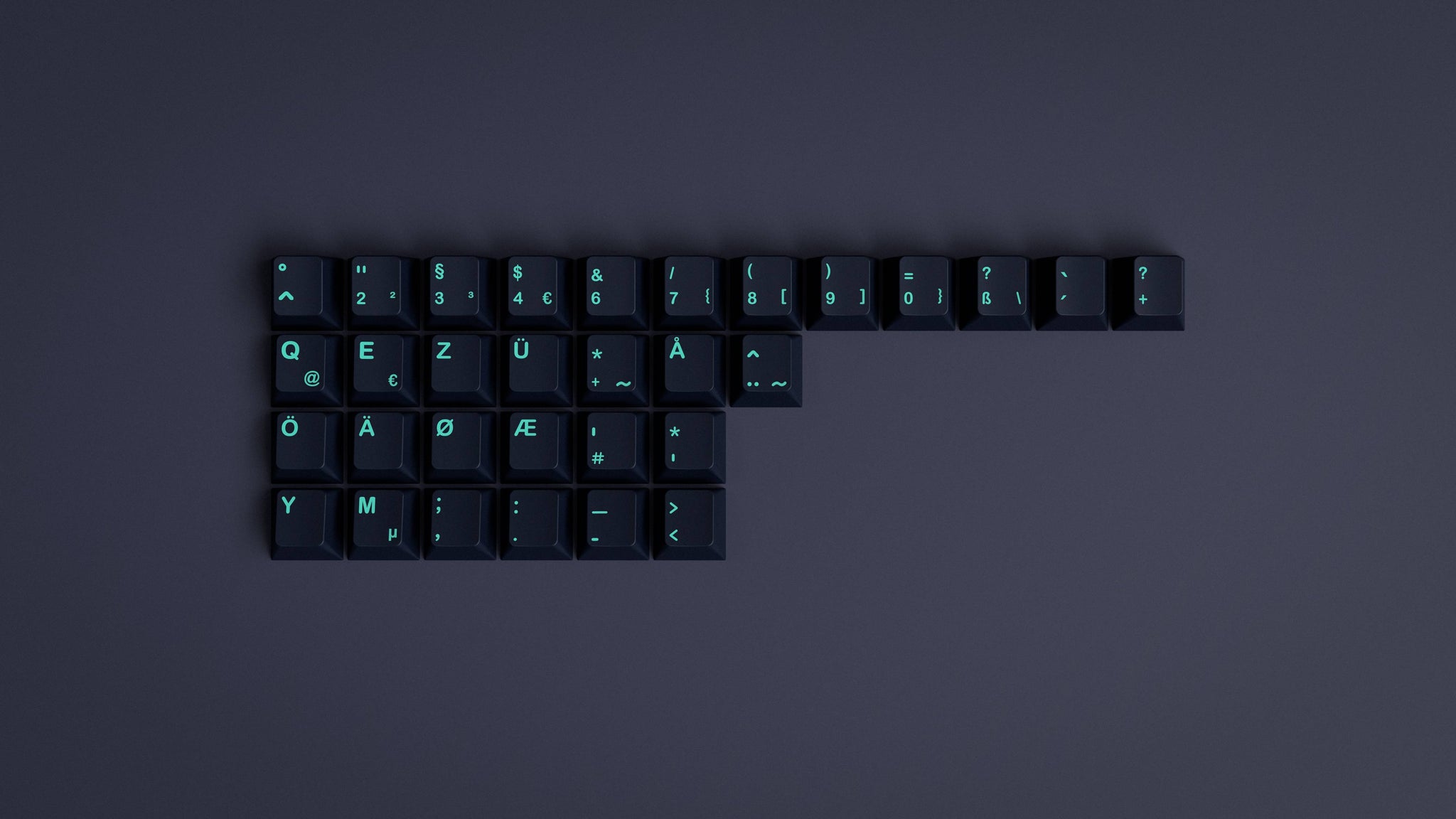 Shipping
Free Shipping for orders over 100USD

Packaging
The keysets will be packed and shipped in GMK's enviornmental friendly trays and custom packaging. 
About GMK
GMK electronic design GmbH, better known simply as GMK, is a German electronics company specializing in the production of mechanical keyboards and custom peripherals. Having acquired Cherry Corp's original doubleshot ABS tooling, GMK now produces high quality doubleshot ABS keycaps for mechanical keyboard communities worldwide. Famous for their satisfying thock, smooth texture, and lasting designs, GMK keysets are doubtlessly one of the best choices for mechanical keyboard enthusiasts everywhere.
Specs
Cherry profile
High quality 1.5mm doubleshot ABS plastic
Designed by Chad and Andrew from Keylabs
Manufactured by GMK electronic design GmbH
Made in Germany
Share this