[Group Buy] Infinikey Aether by Alexoto
$55.00
Infinikey Aether
Keycaps designed by Alexoto
Using a deep navy-black as the foundation of Aether, it's hugged by a gradient of red to violet with transitions of watermelon and dusty plum. Universally flattering for dark and light keyboards, Aether is one of the first gradient themes for cherry stem switches. Designed by Alexotos.

This page is for Asian customers! Please support your local proxy!
Kits
Click for hi-res pic!
Core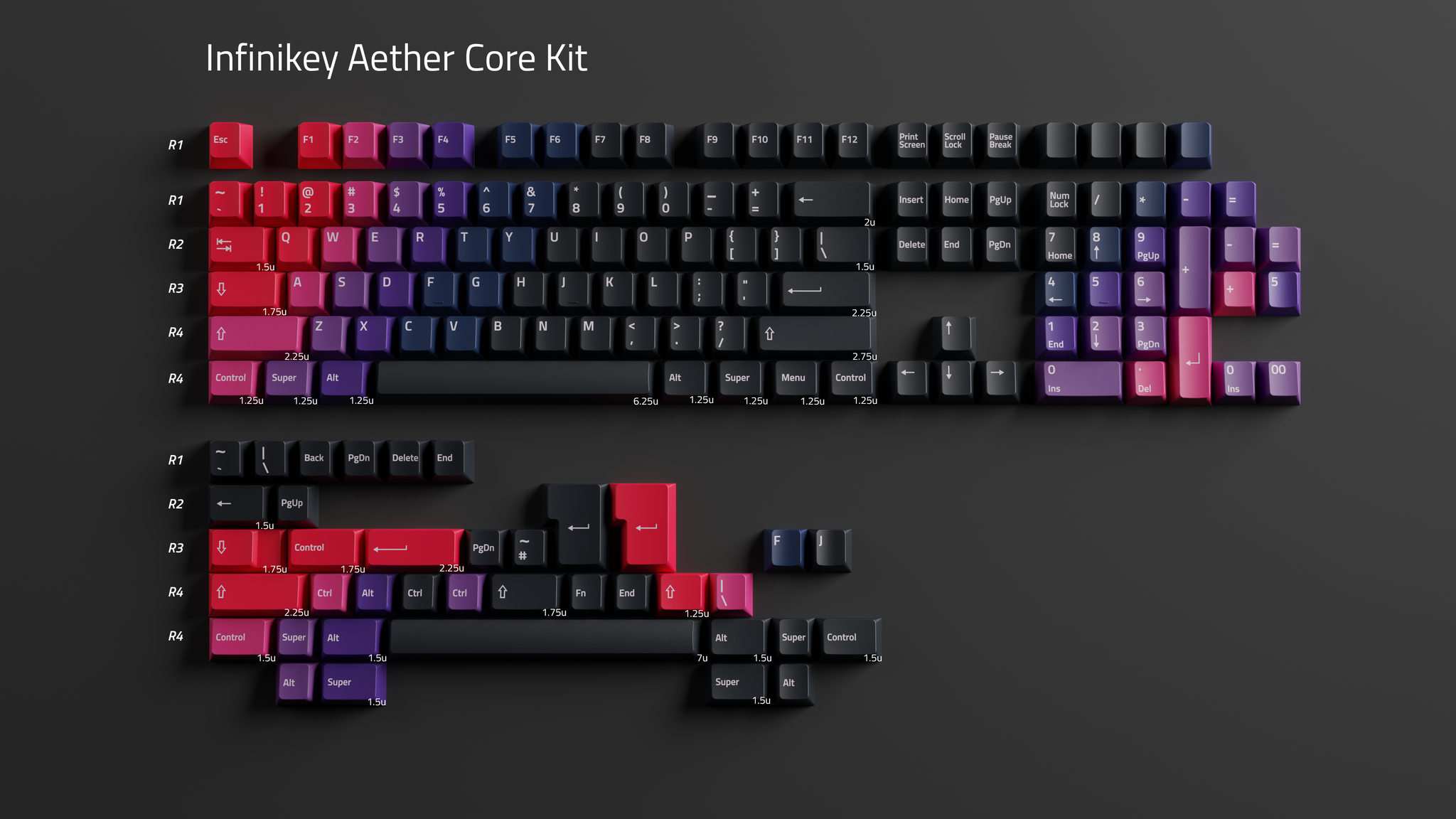 Add-on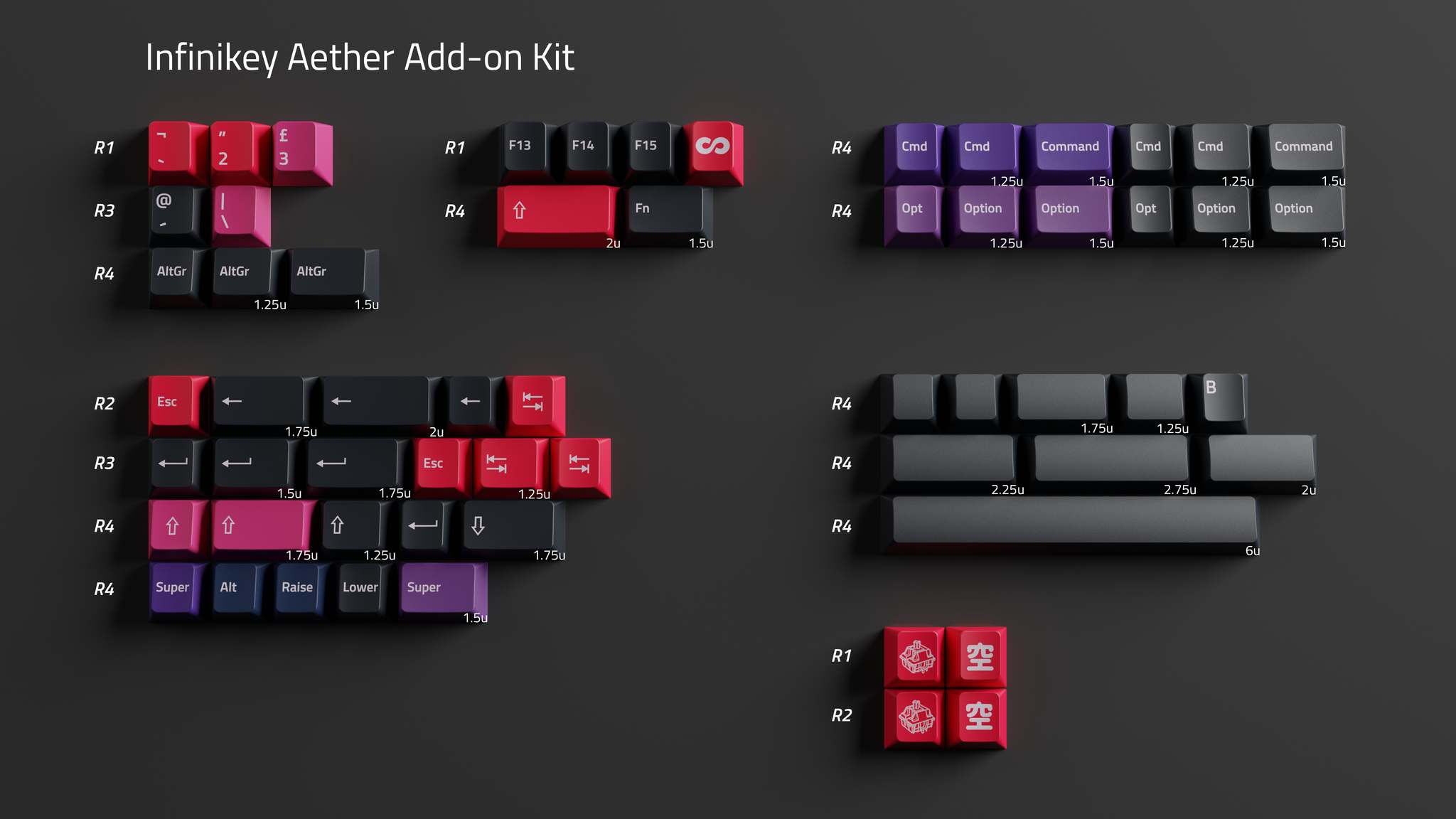 Shipping
Free Shipping for orders over 100USD

DHL Express
Specs
MX Compatible.
PBT Plastic / Dye Sublimation - Will not fade / shine over time.
Cherry Profile.
Manufacture
Manufactured in China by Infinikey.
Keysets will be packed in plastic trays inside of glossy cardstock carton.
Weve invested in new molds to make new homing keys and many 40% / ortho keys that were previously unavailable. 
New Homing Keys. Now you have the choice of scooped OR barred!
FAQ: What is the difference between ABS and PBT? PBT plastic is different from its shiny ABS counterpart. PBT has a much higher melting point, therefore can be treated with a process called 'Dye sublimation'. An image is printed on a film, the film is then laid on the keycaps, a press closes, and the image sublimates into the plastic. Sublimation by definition is when a solid rapidly changes to a gas, by which the gas saturates the hot plastic. The legend is therefore dyed into the plastic without the threat of fading. PBT plastic keys also have a slightly textured finish, which feels much better on the fingers when typing.
Timeframe
Groupbuy: Jun.17- Jun.29 2020
Estimated Shipping Time: Aug-Sep.2020
Share this