[Group buy] KAM Ocean Front
$5.00 USD
KAM Ocean Front
Designed by Meijboom
KAM Ocean Front is a unique design that utilizes both matte and glossy KAM textures and gradient colors to recreate the waves and sands of the perfect ocean view.

Please join from your regional proxy!
 Deskmat
  900*400mm, stitched
The keyset would normally take longer to produce, order the deskmats separately if you want us to ship the these separately from the keyset.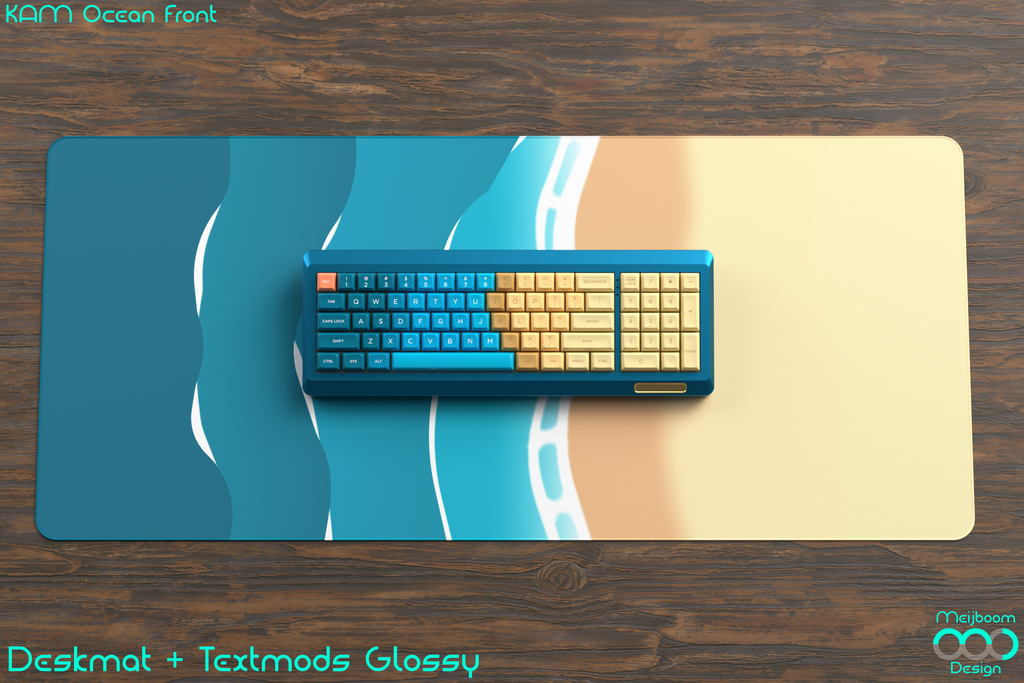 Specs
KAM Ocean Front
Profile: KAM
Material: PBT
Legends: Dyesub
Packaging: Plastic Trays
designed by meijboom
Manufactured by Keyreative in China

Timeframe
Group buy: June.1 – June.30 2021
Estimated ship date: Q2 2022
Shipping
Free shipping for orders over 100USD
Share this