[Group Buy] KeyKobo Poltergeist Doubleshot Keycap Set
$12.00 USD
KeyKobo Poltergeist
Group buy: 2022.10.24 - 2022.11.24
Estimated shipping time: 2023 Q1-Q2
Shipping calculated at checkout
This set has been inspired by a scene set in the hauntingly beautiful abandoned castle only occupied by mysteries. The sets colors would be references to a spooky nightmare.

The novelties depict poltergeist in various characters! The ANSI Enter depict a harrowing castle filled with deathly creatures while the ISO Enter depicts the Reaper.
"Fear me". it said!
About Keykobo
Keykobo is a new doubleshot keycaps manufacturer from China. With their first two years focusing on manufacturing and refining their doubleshot moldings, Keykobo is now ready to introduce their high quality products to the keyboard enthusiasts.

Keykobo aims to produce keycaps with high grade ABS material, vivid colors, sharp and clean legends, and precise injection. They also aims to provide more top notch options and availability to the keycap industries and enthusiasts alike.
Factory shots and legend comparison
Kits
click the image for higher resolution!
Base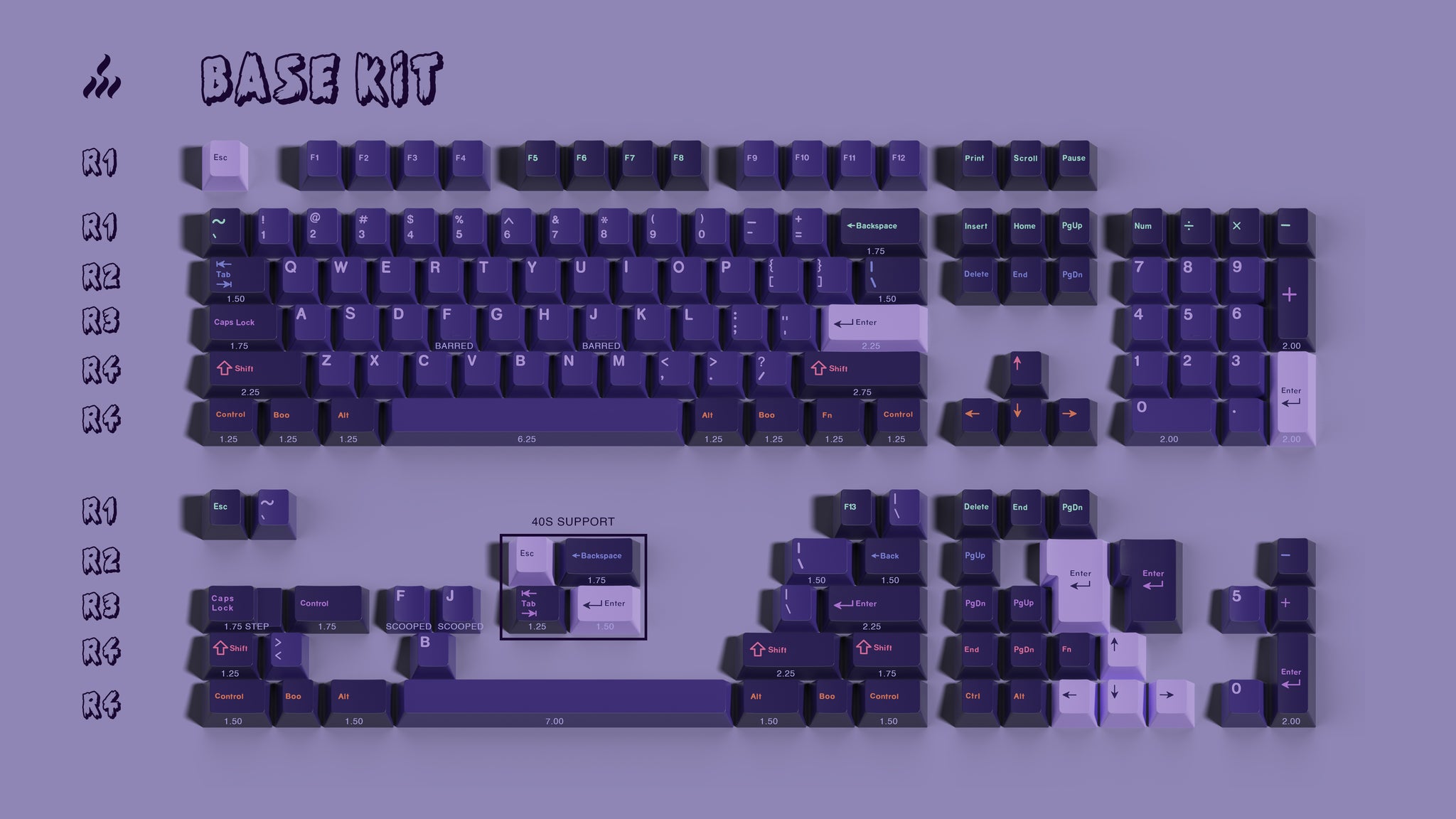 Novelties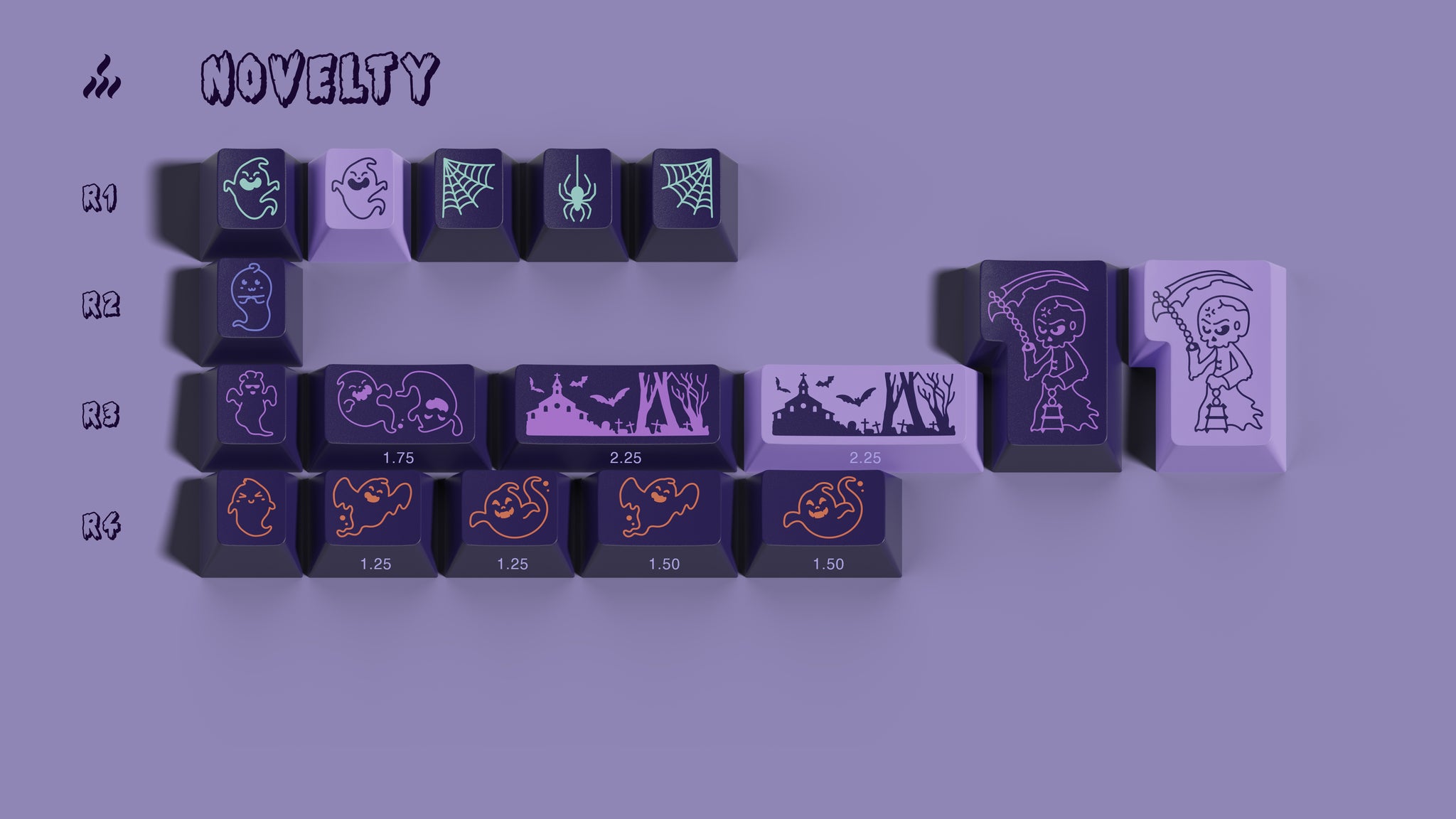 Spacebar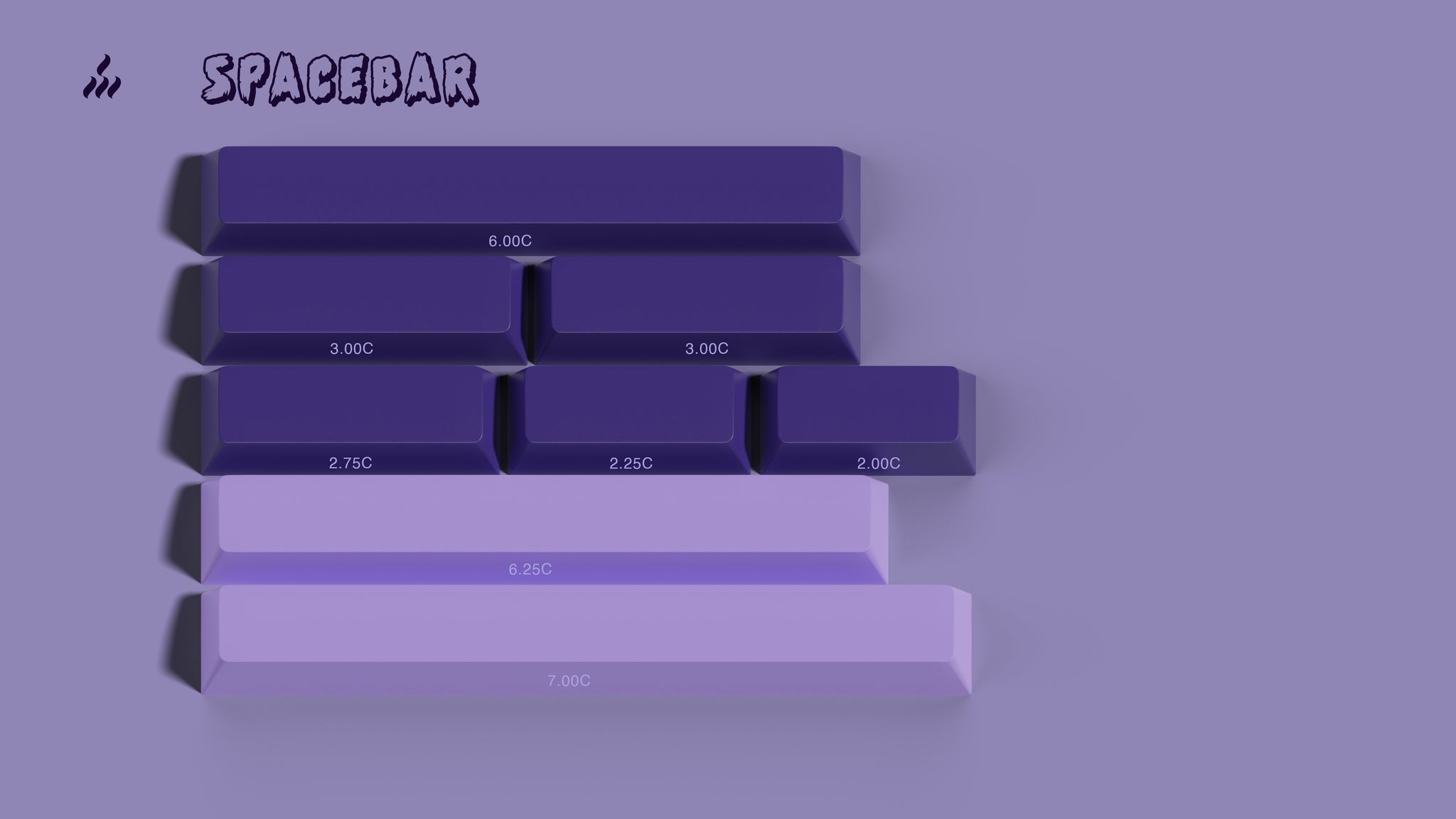 Keybee Skull Artisan
aluminum artisan with anodized finish and enamel infill
Cherry R1 1u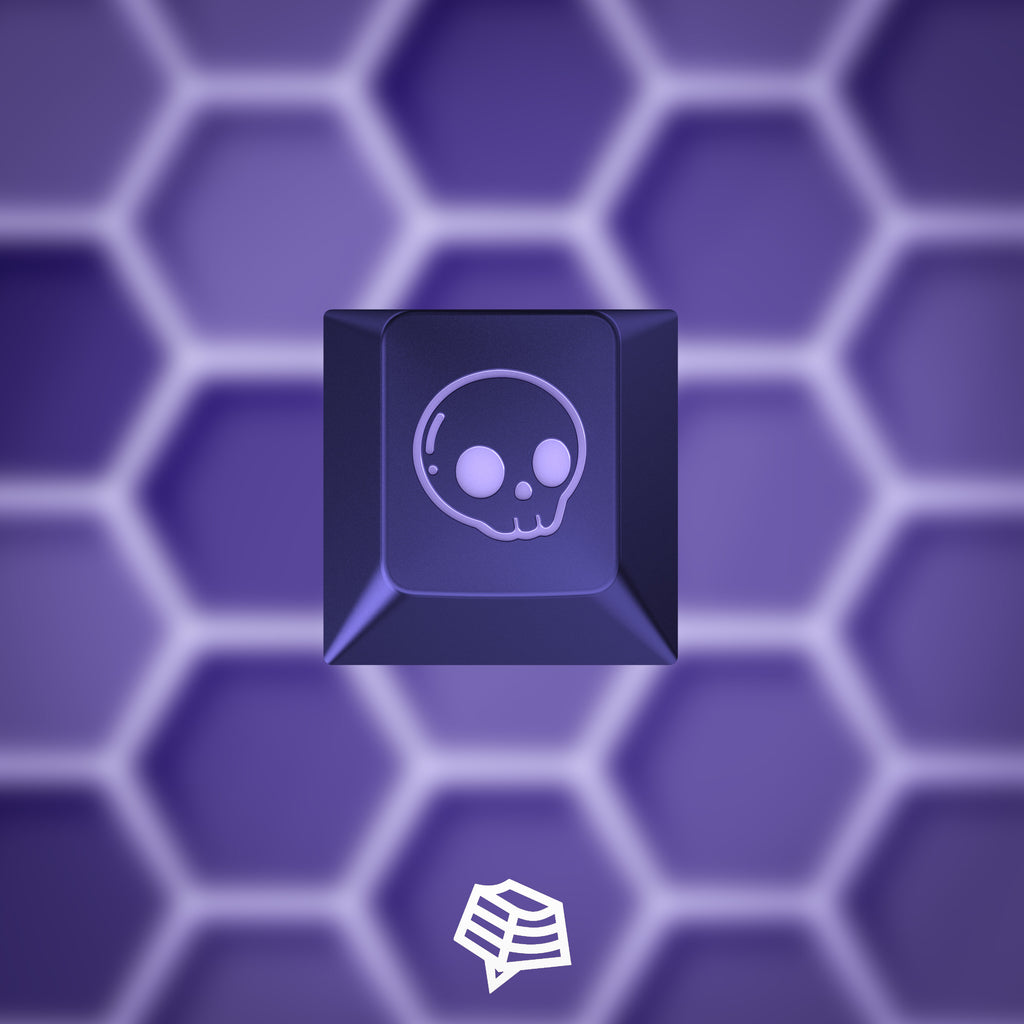 Specs
Cherry-like profile
ABS plastic
Made in China by Keykobo
Timeframe
Group buy: 2022.10.24 - 2022.11.24
Estimated shipping time: 2023 Q1-Q2
Delays might happen during the production period and ultimately affecting the shipping time.
Shipping
This is a group buy item.

Shipping will begin once we receive the items from the manufacturer.
Please do not purchase group buy and in stock items in a single order unless you want us to ship them in one parcel.
Shipping calculated at checkout.
Share this