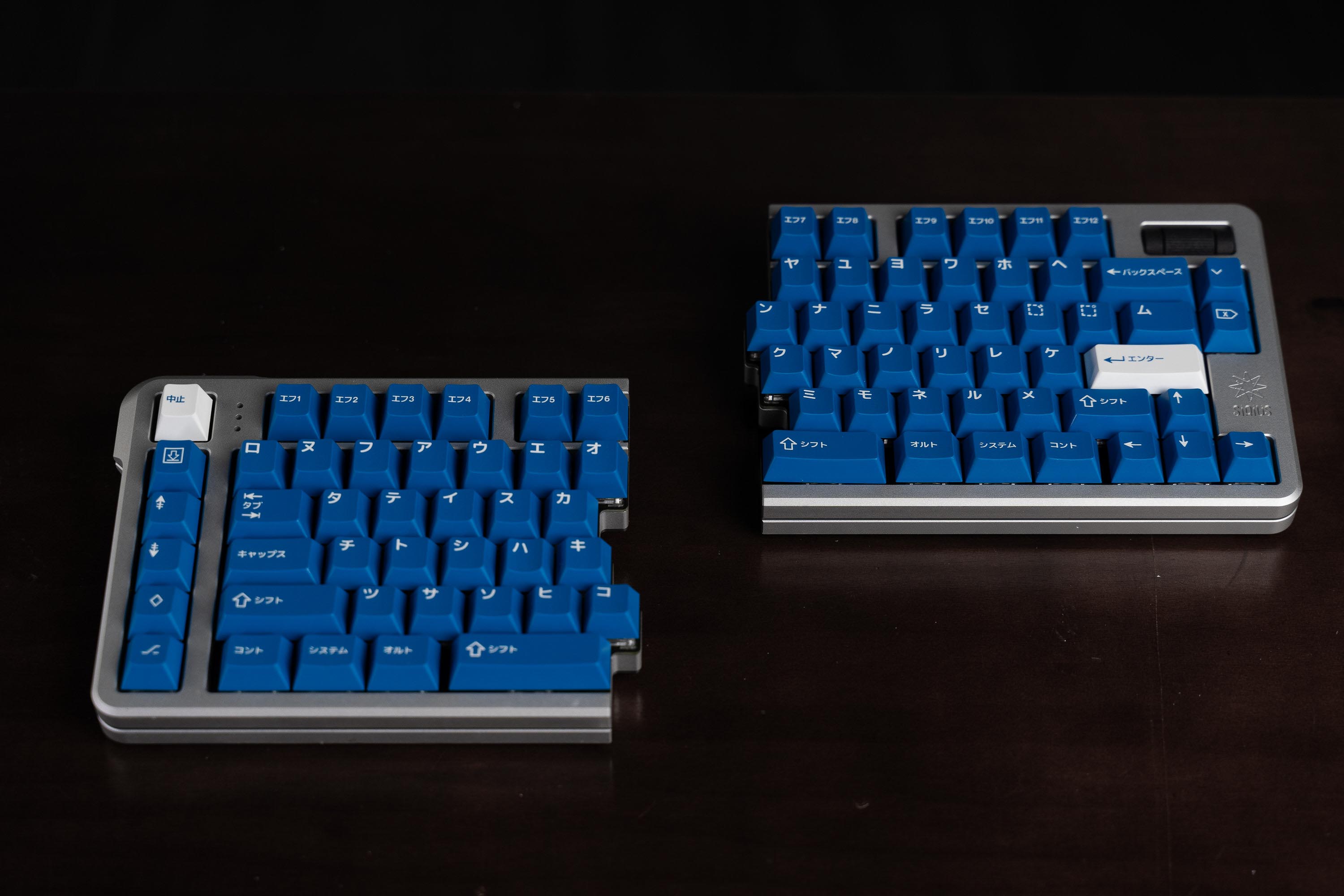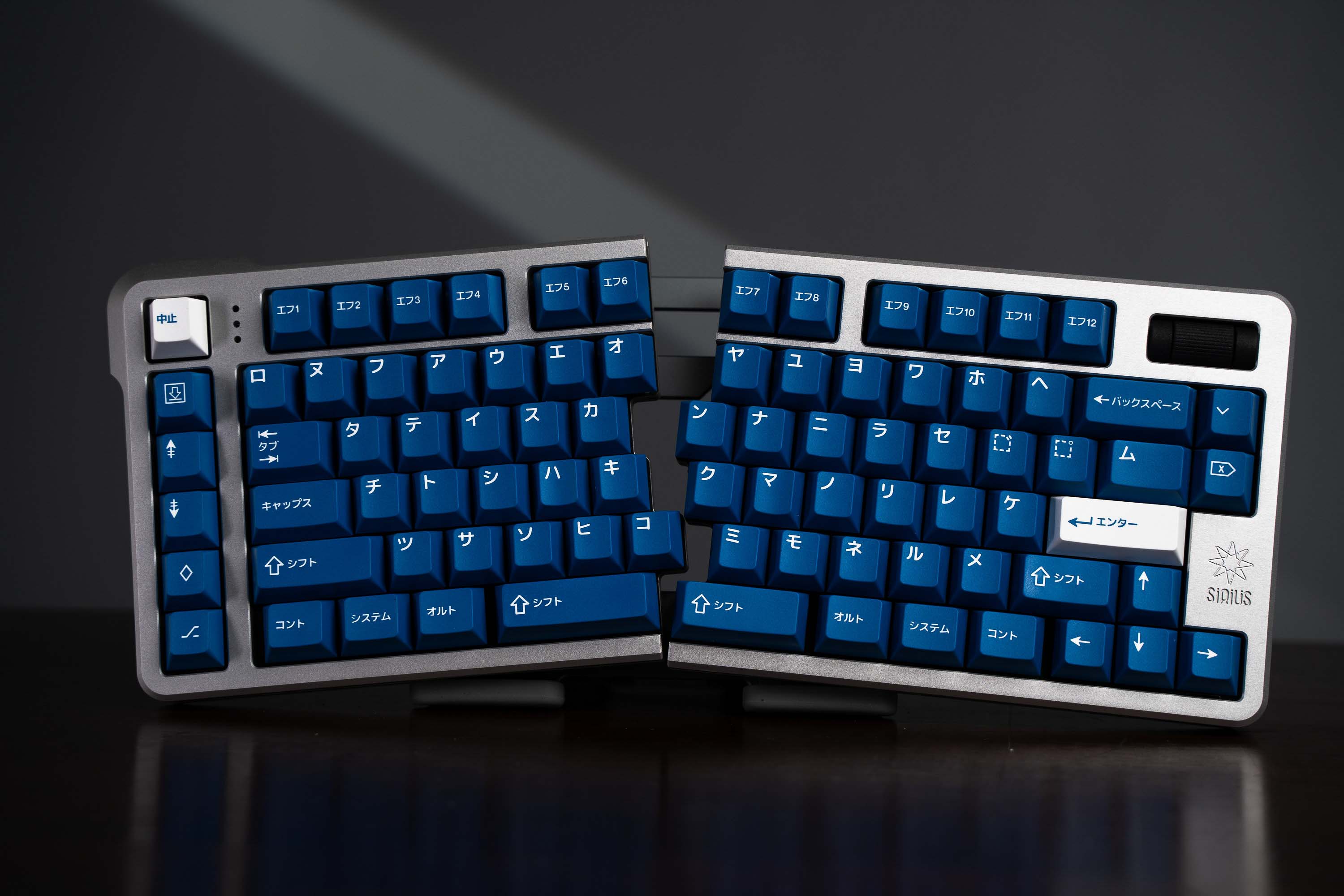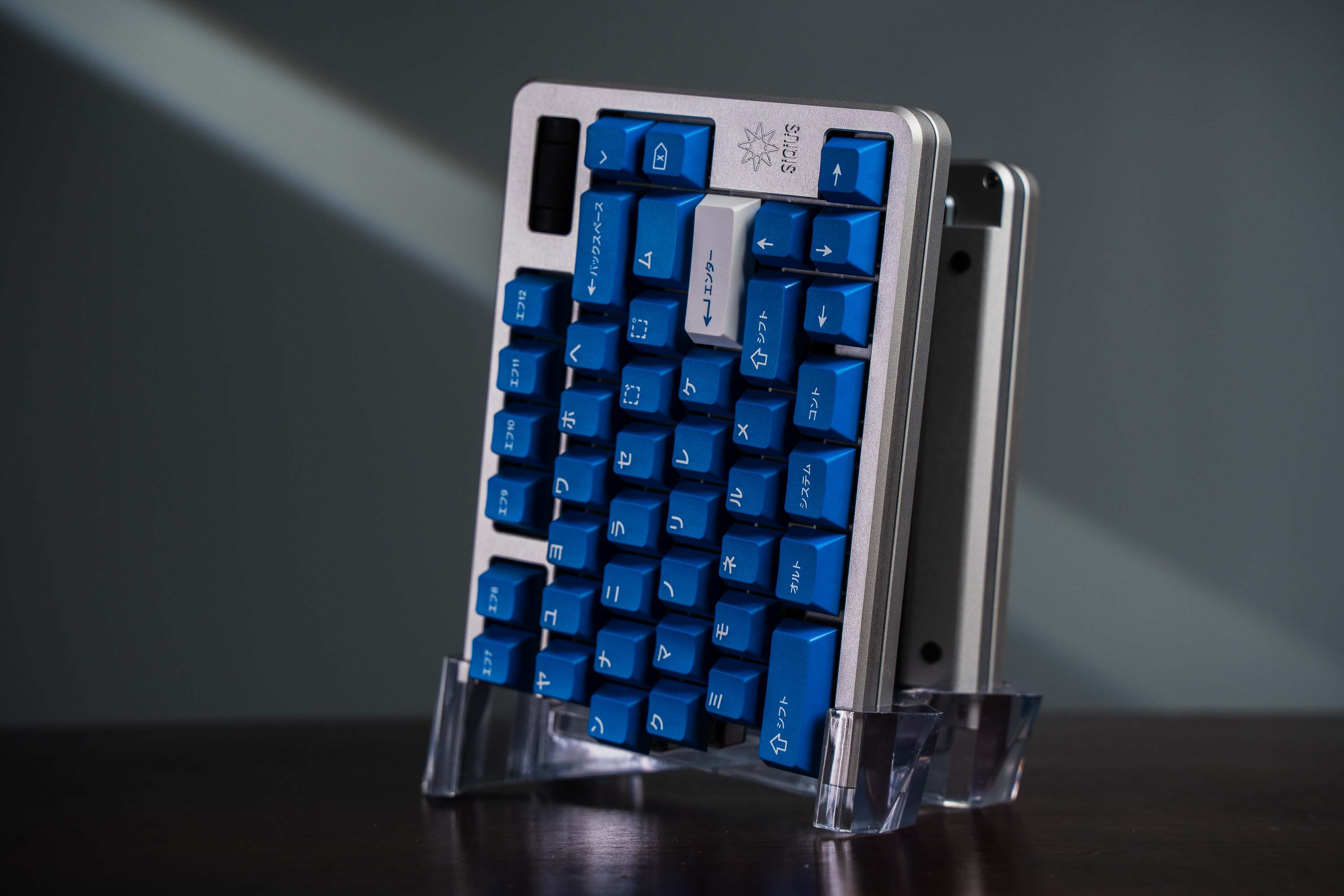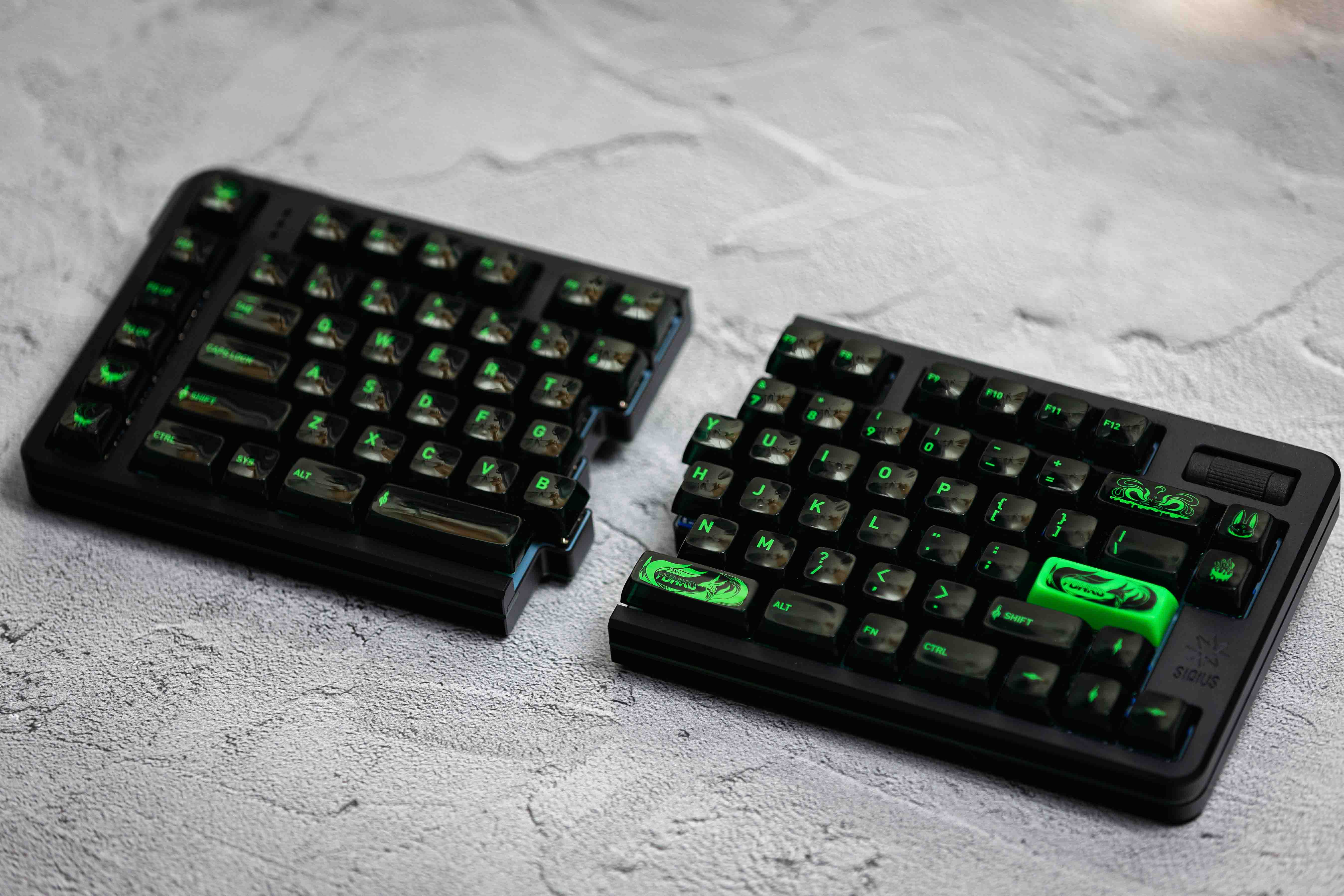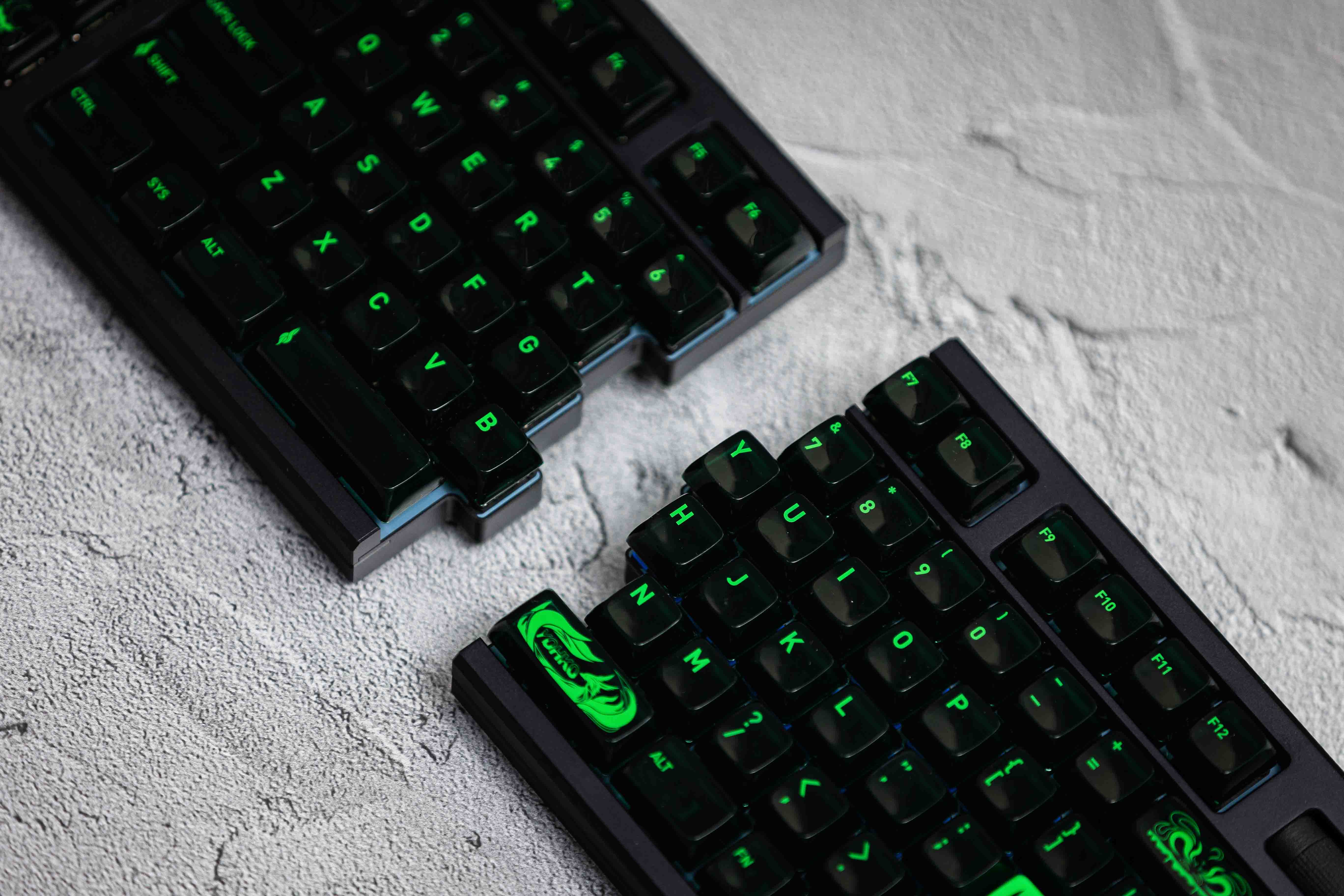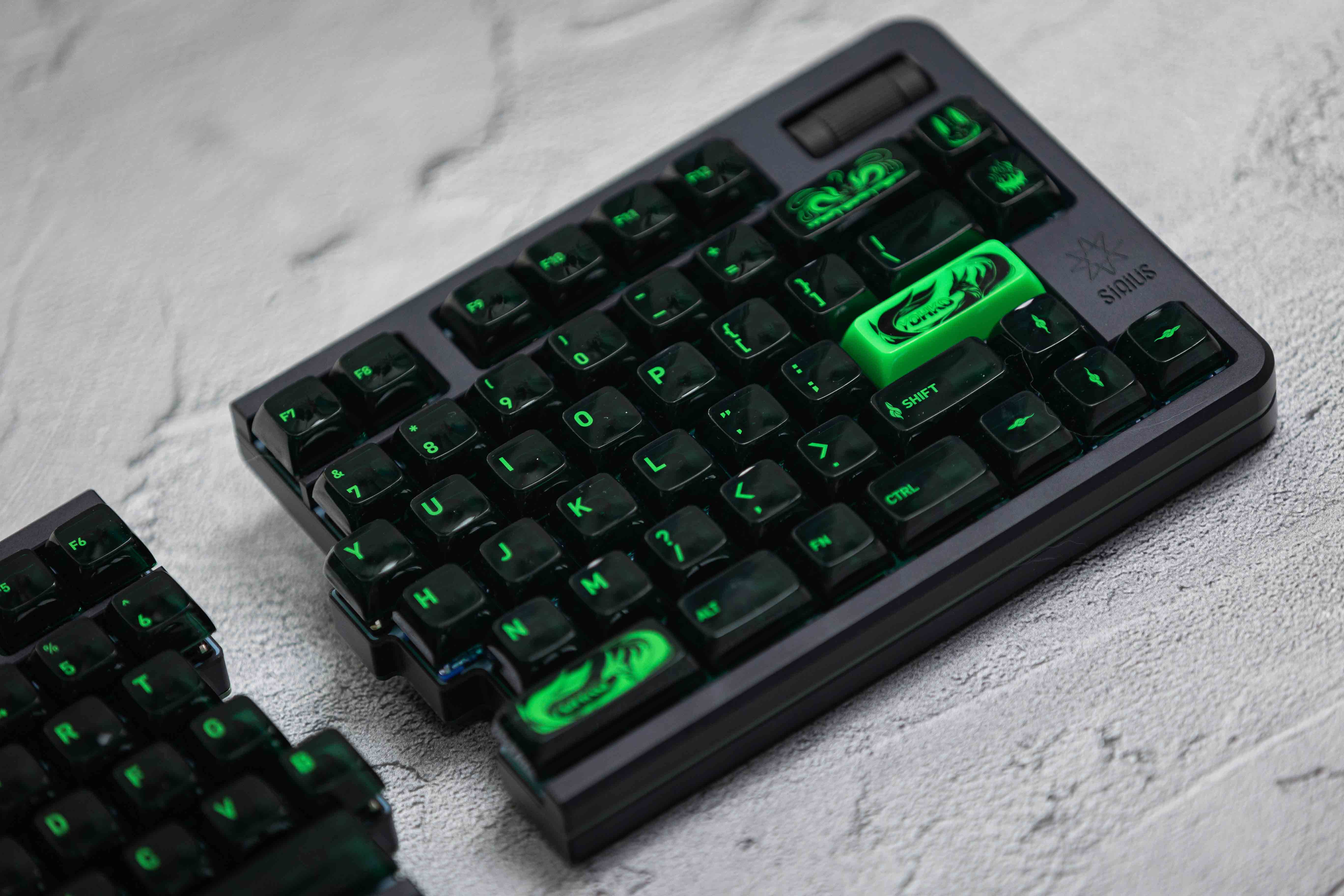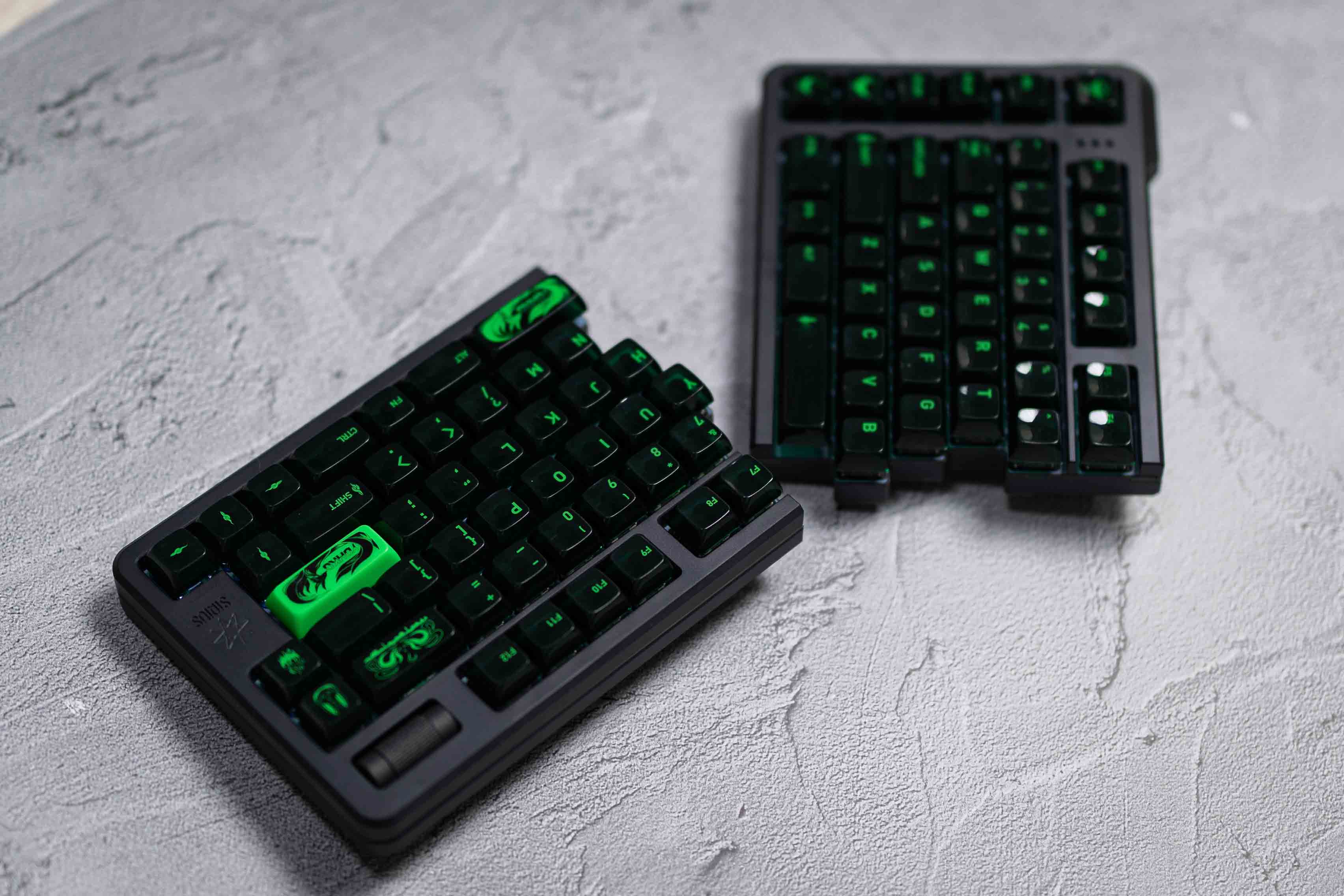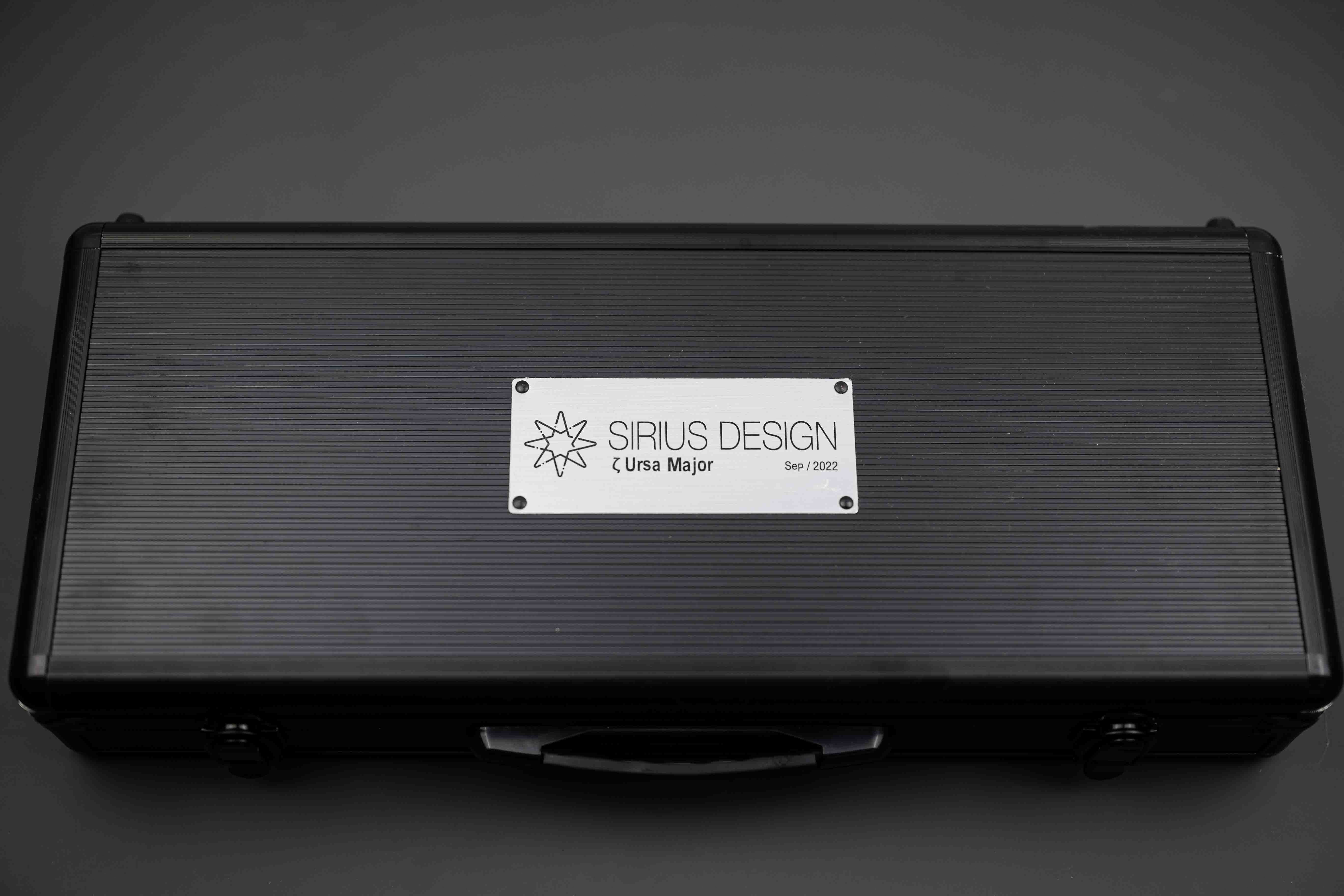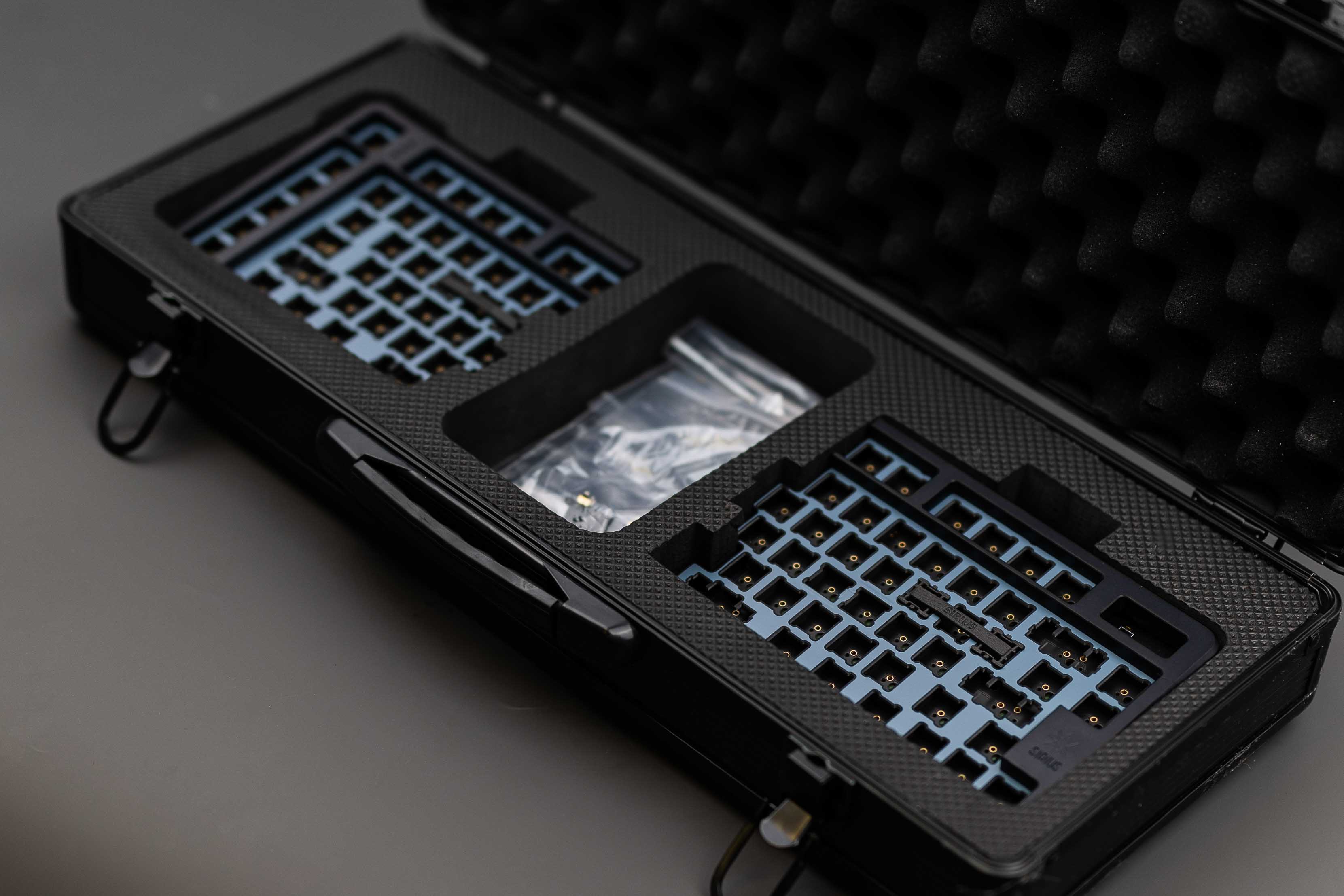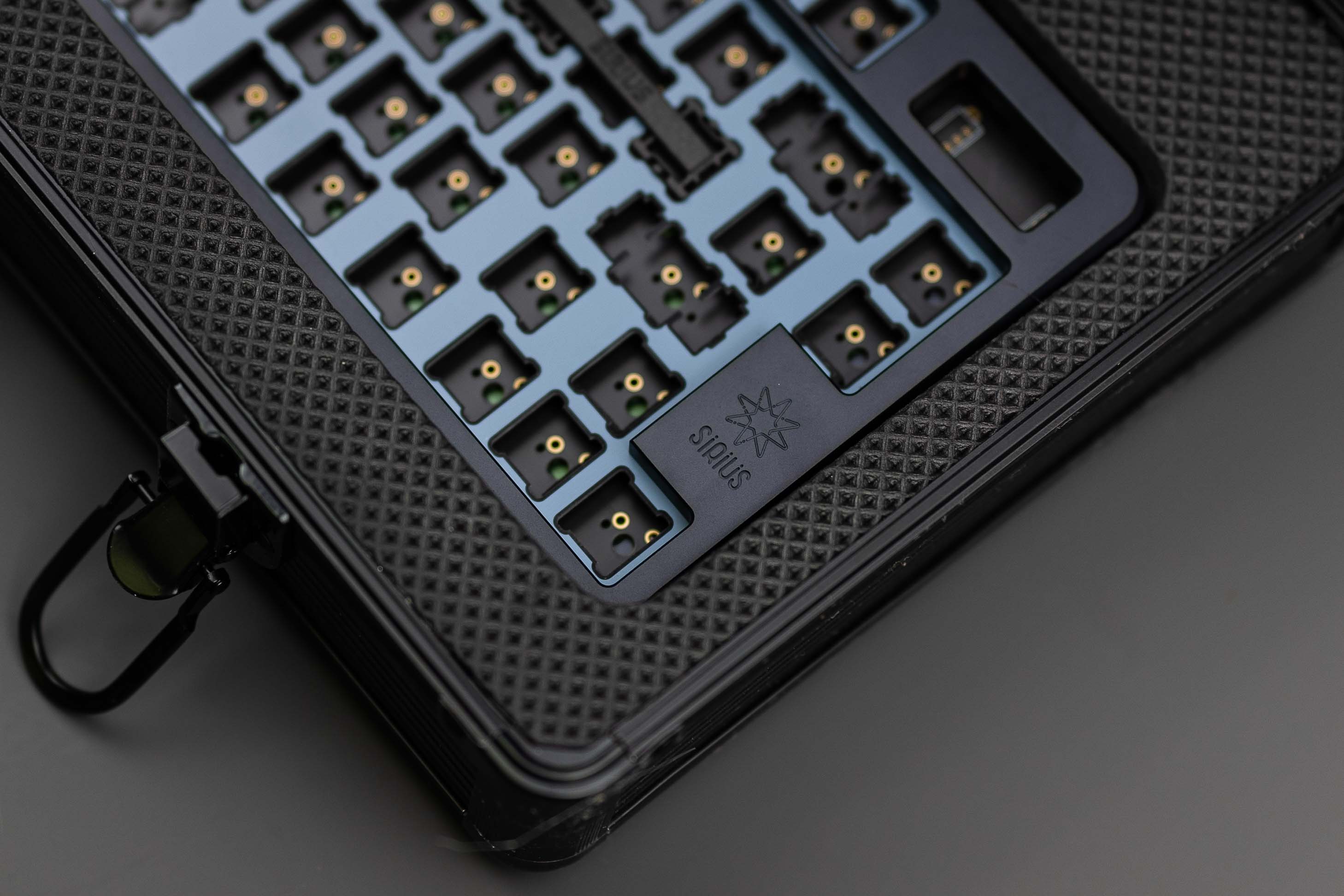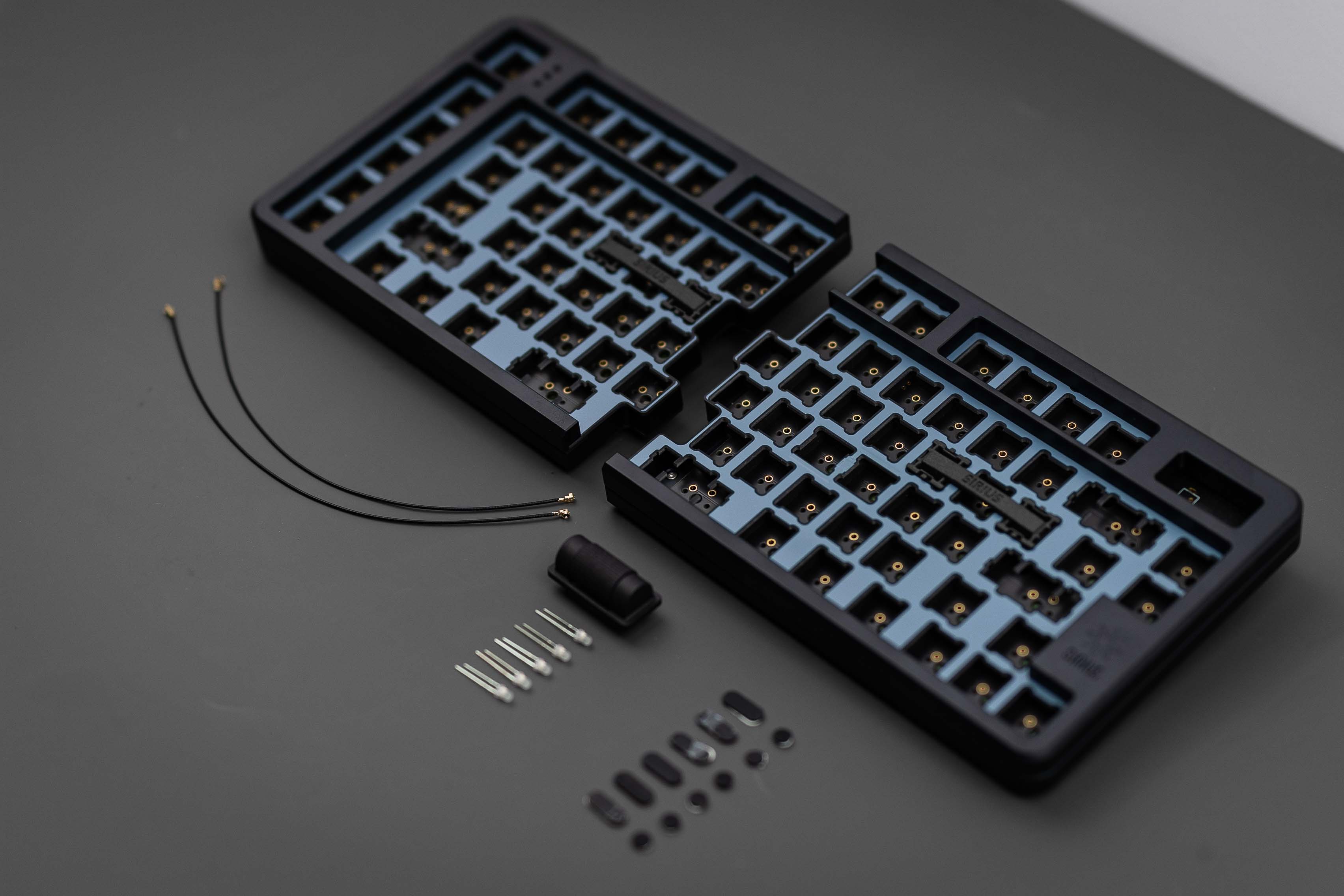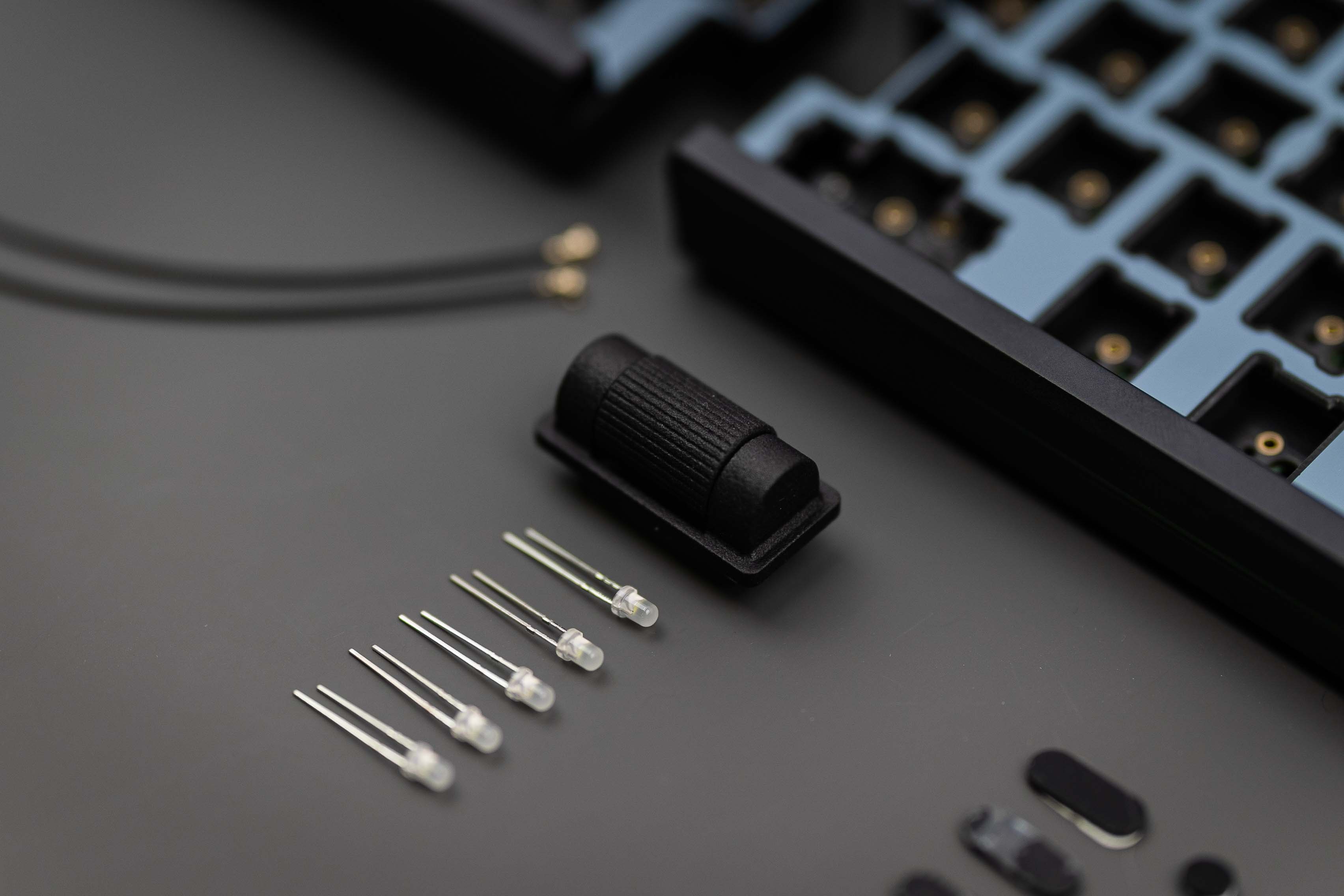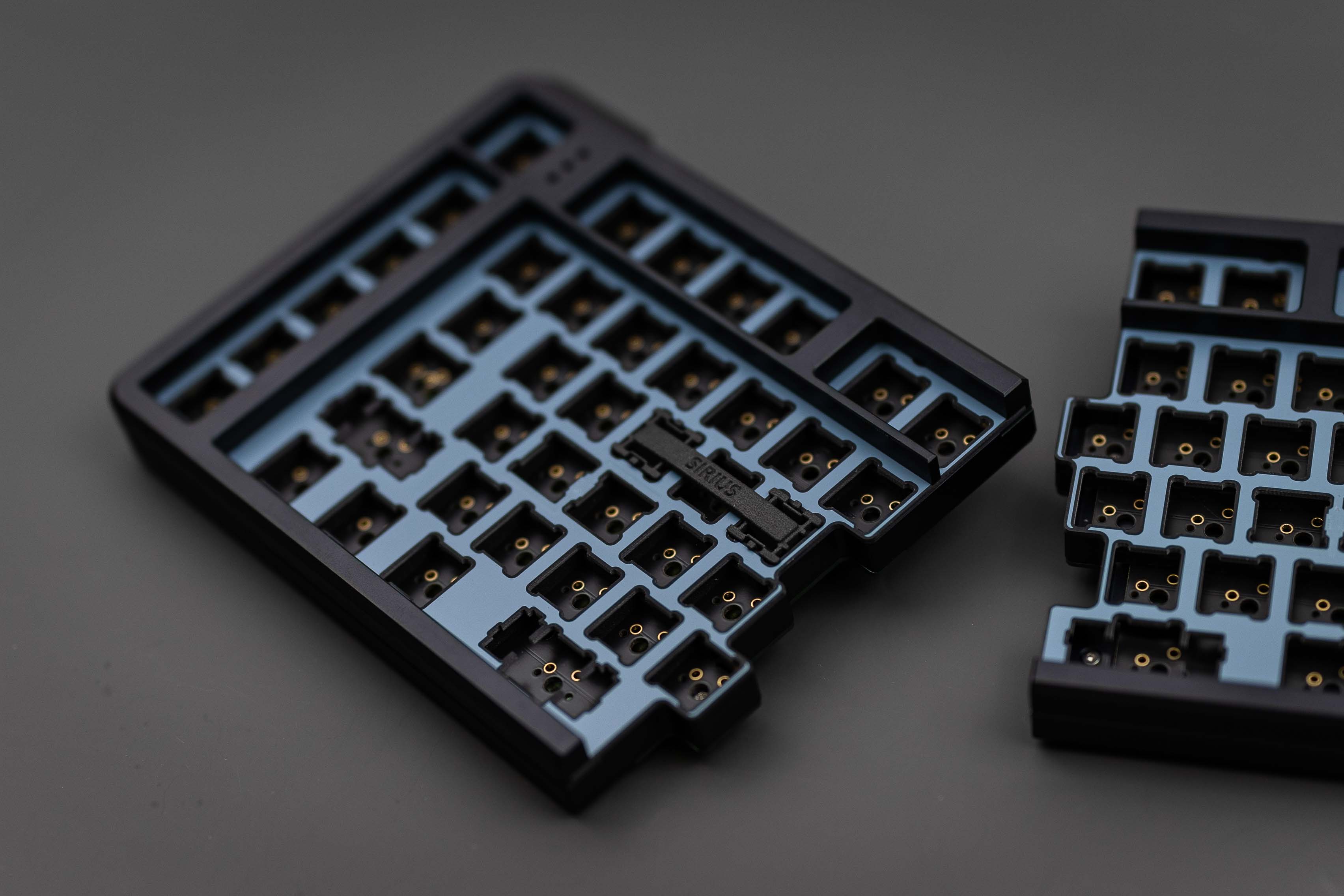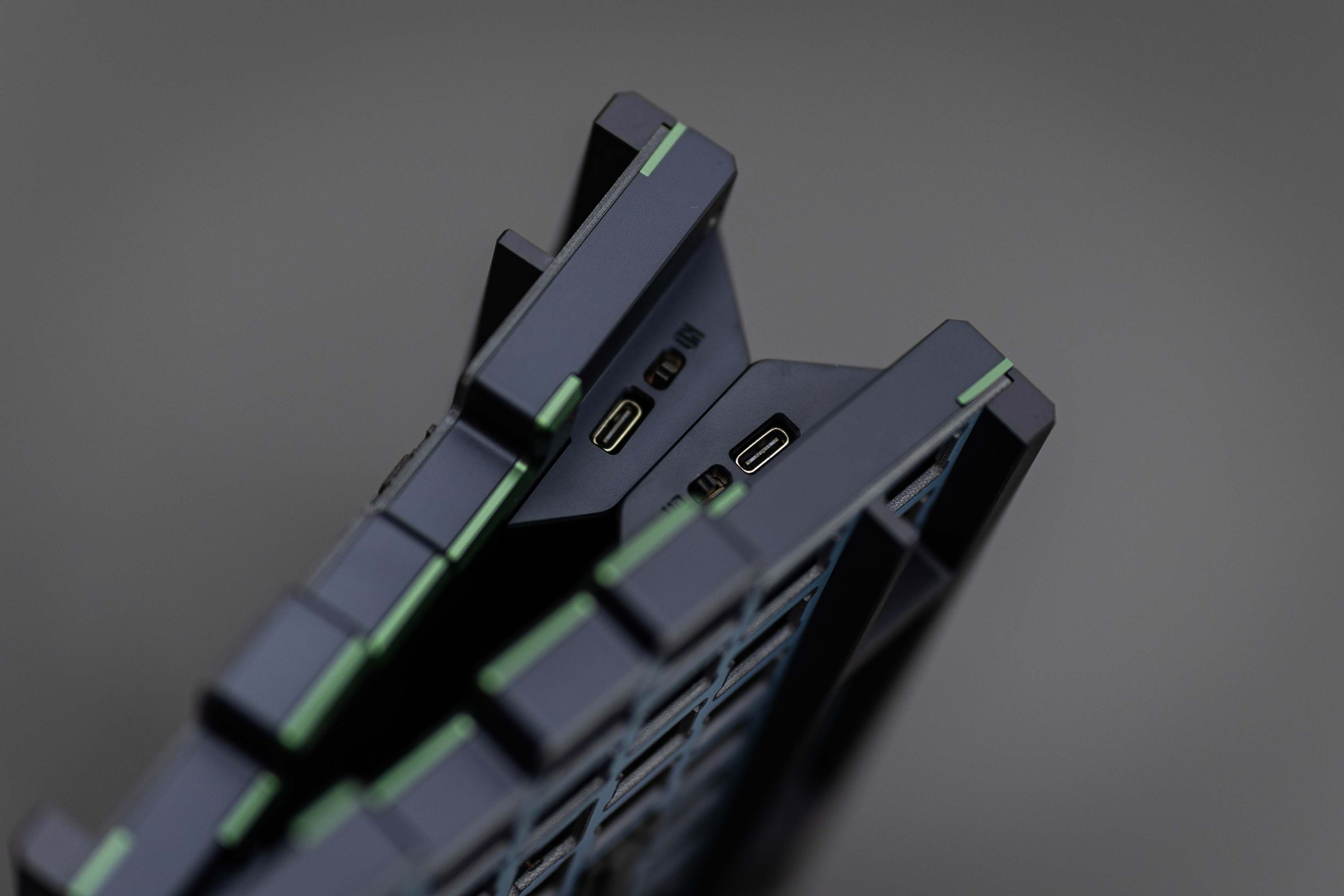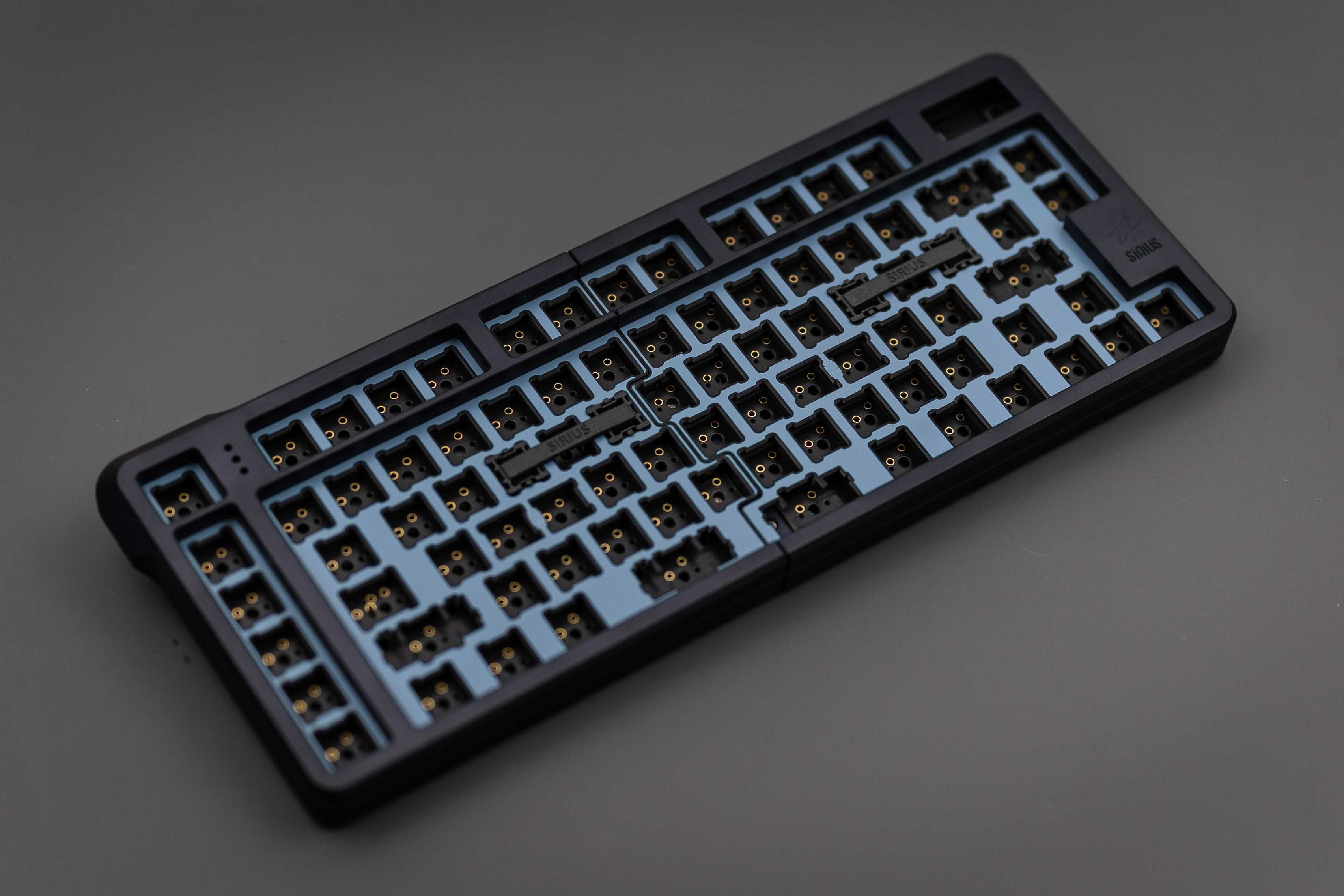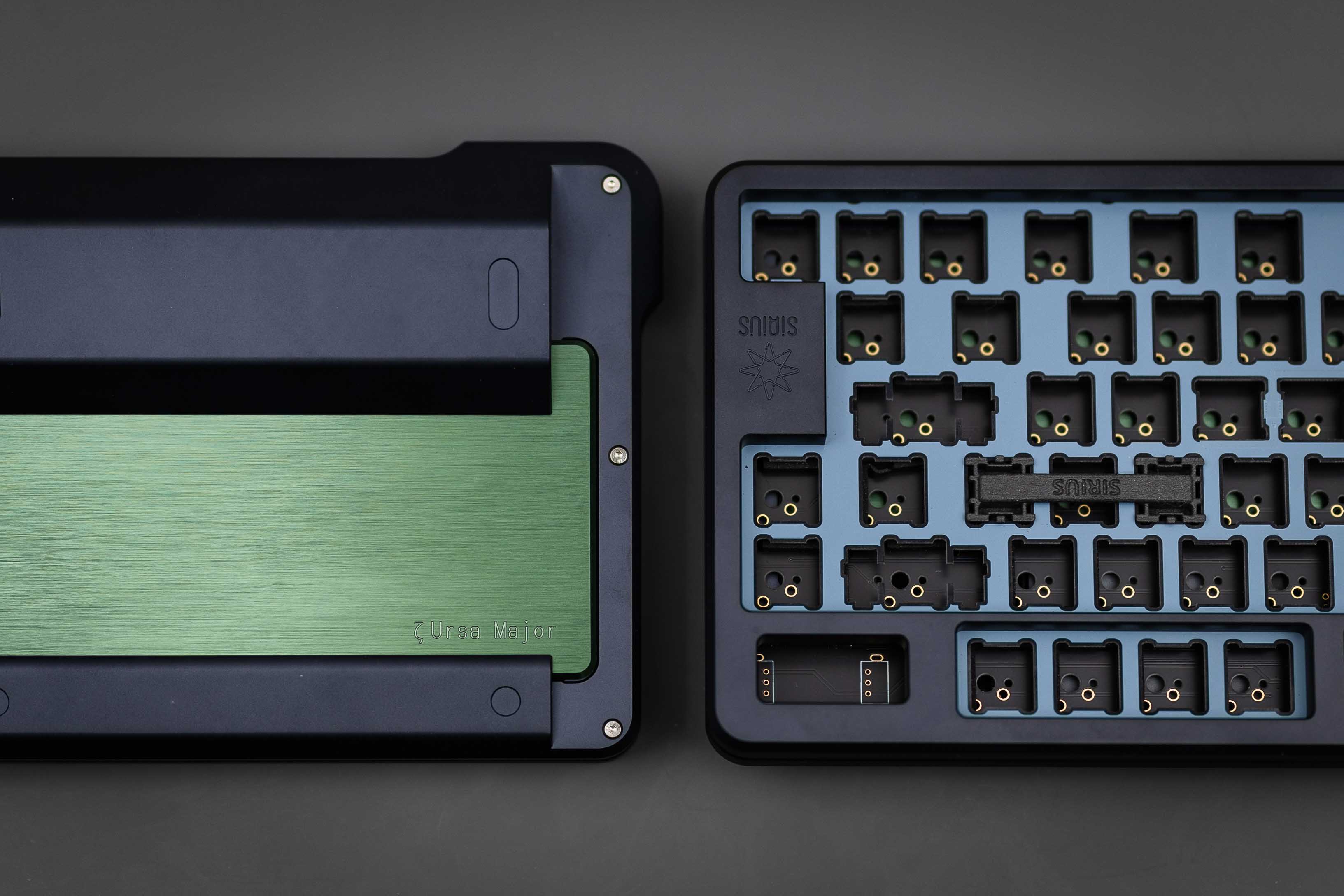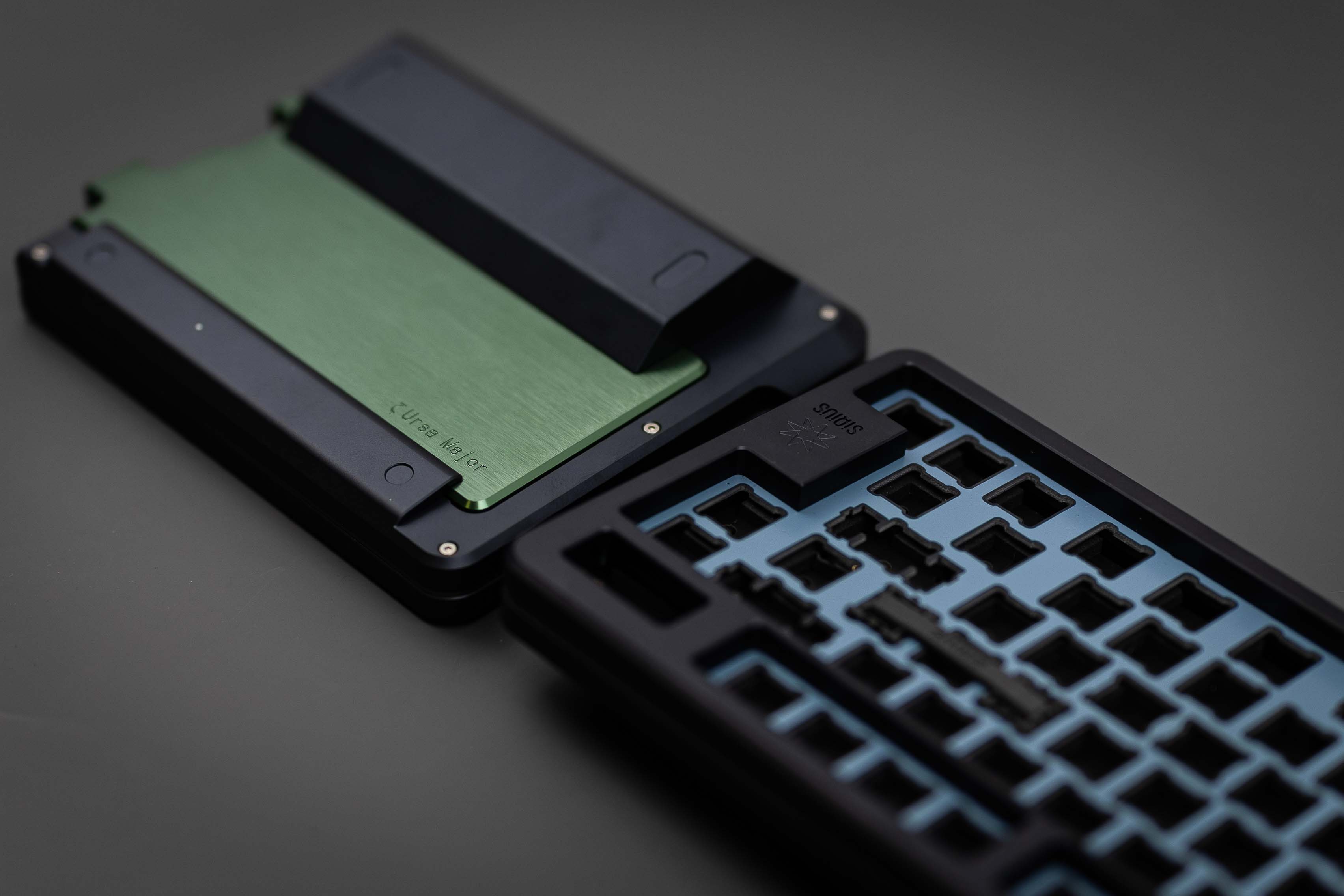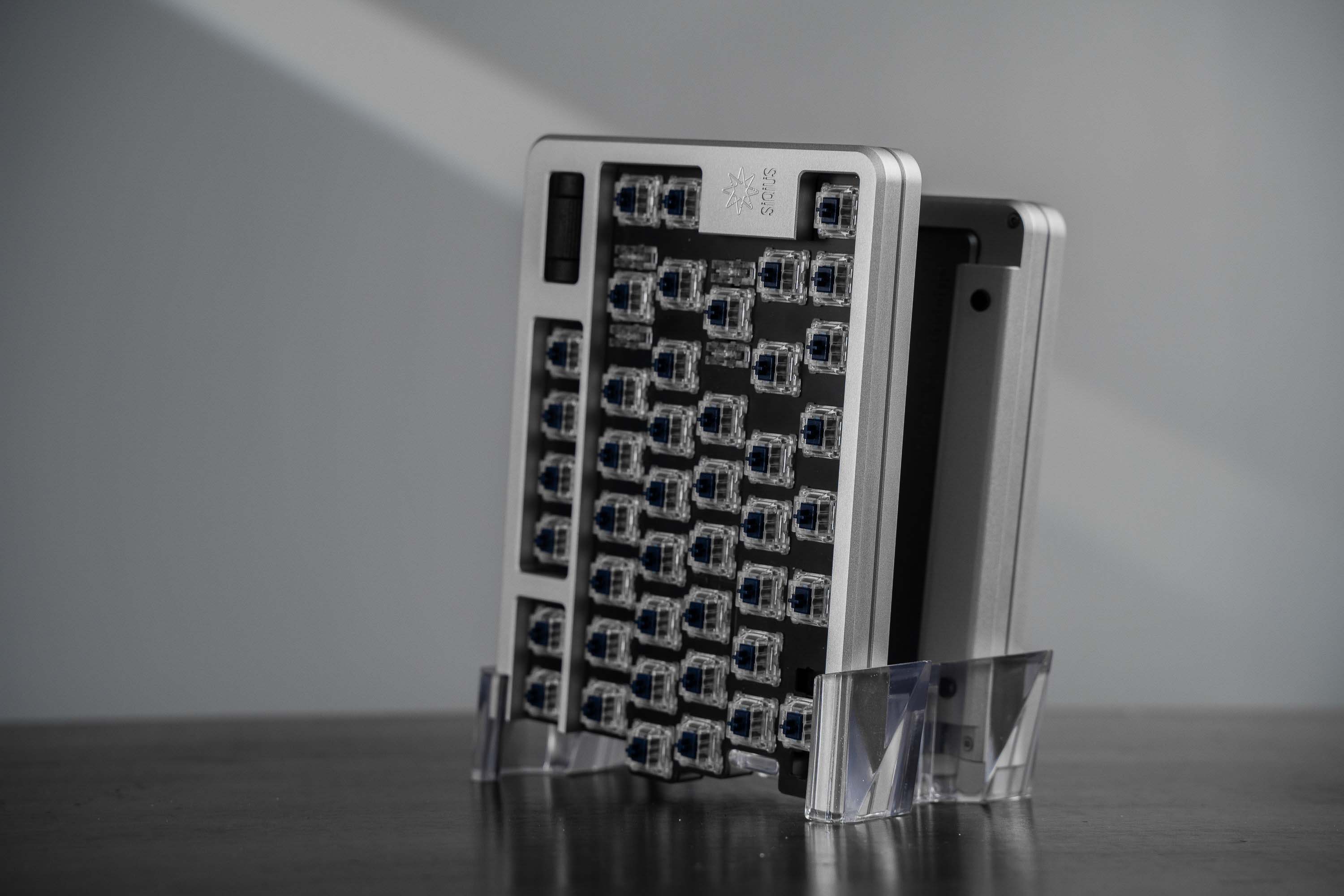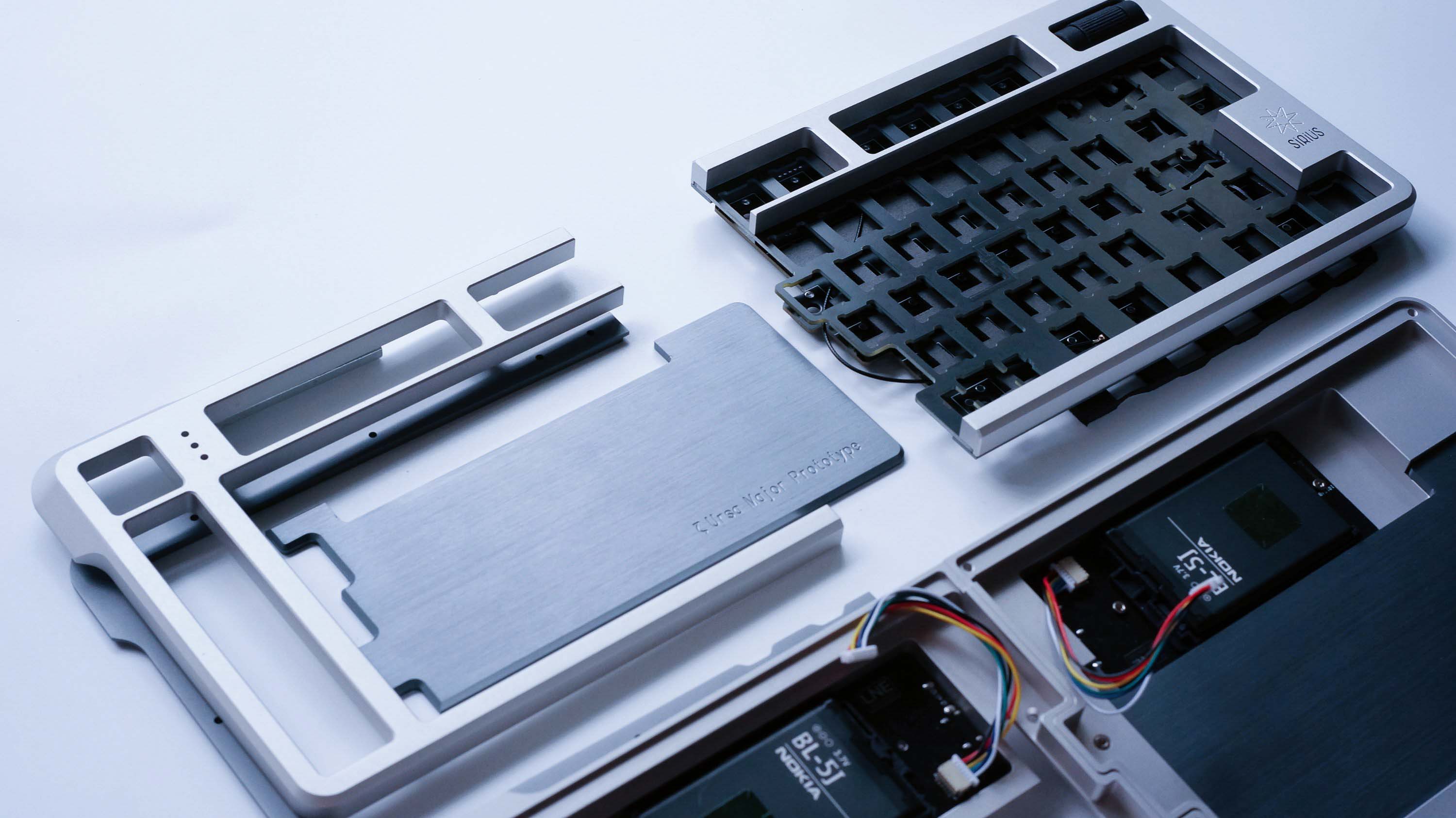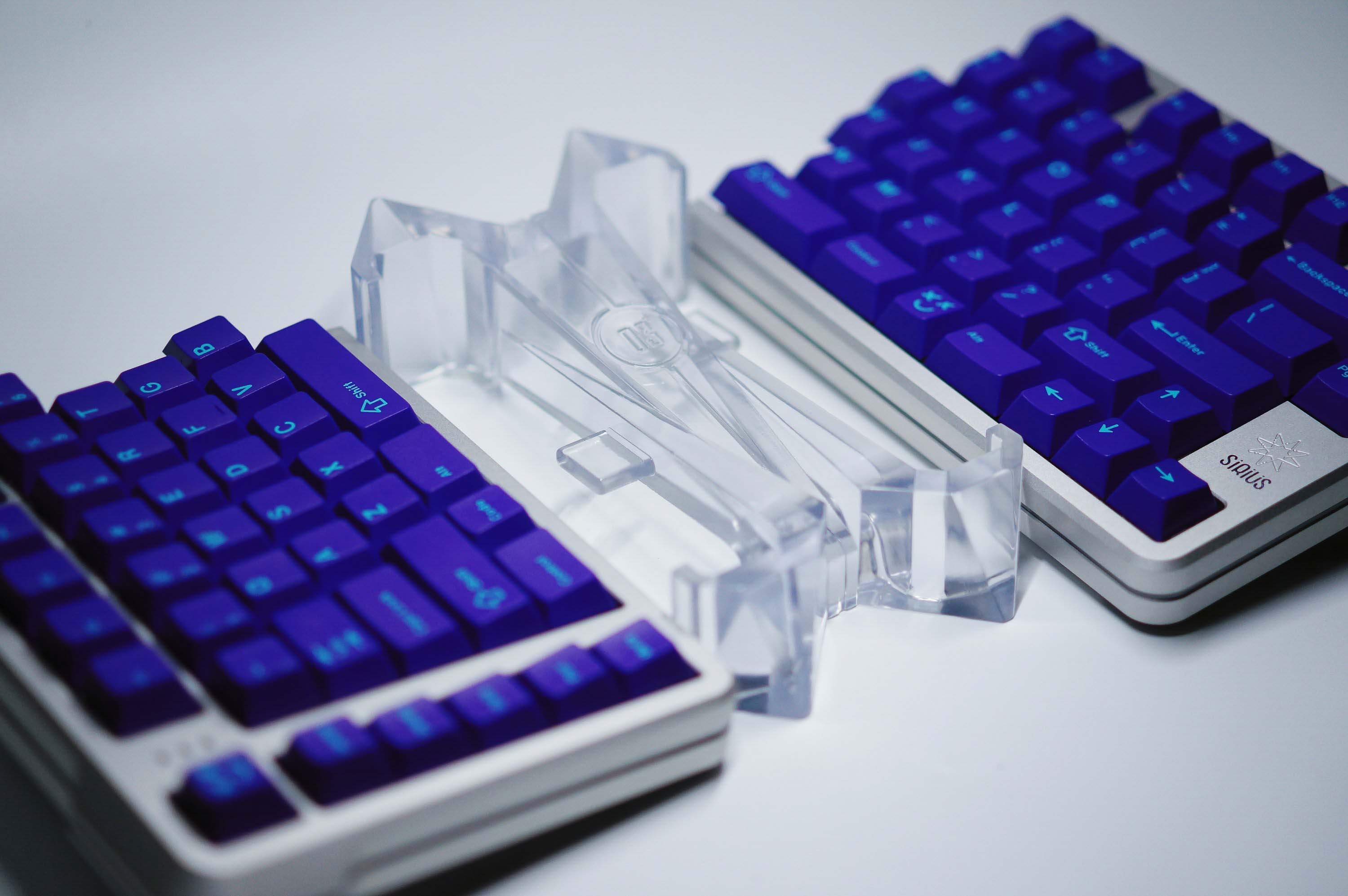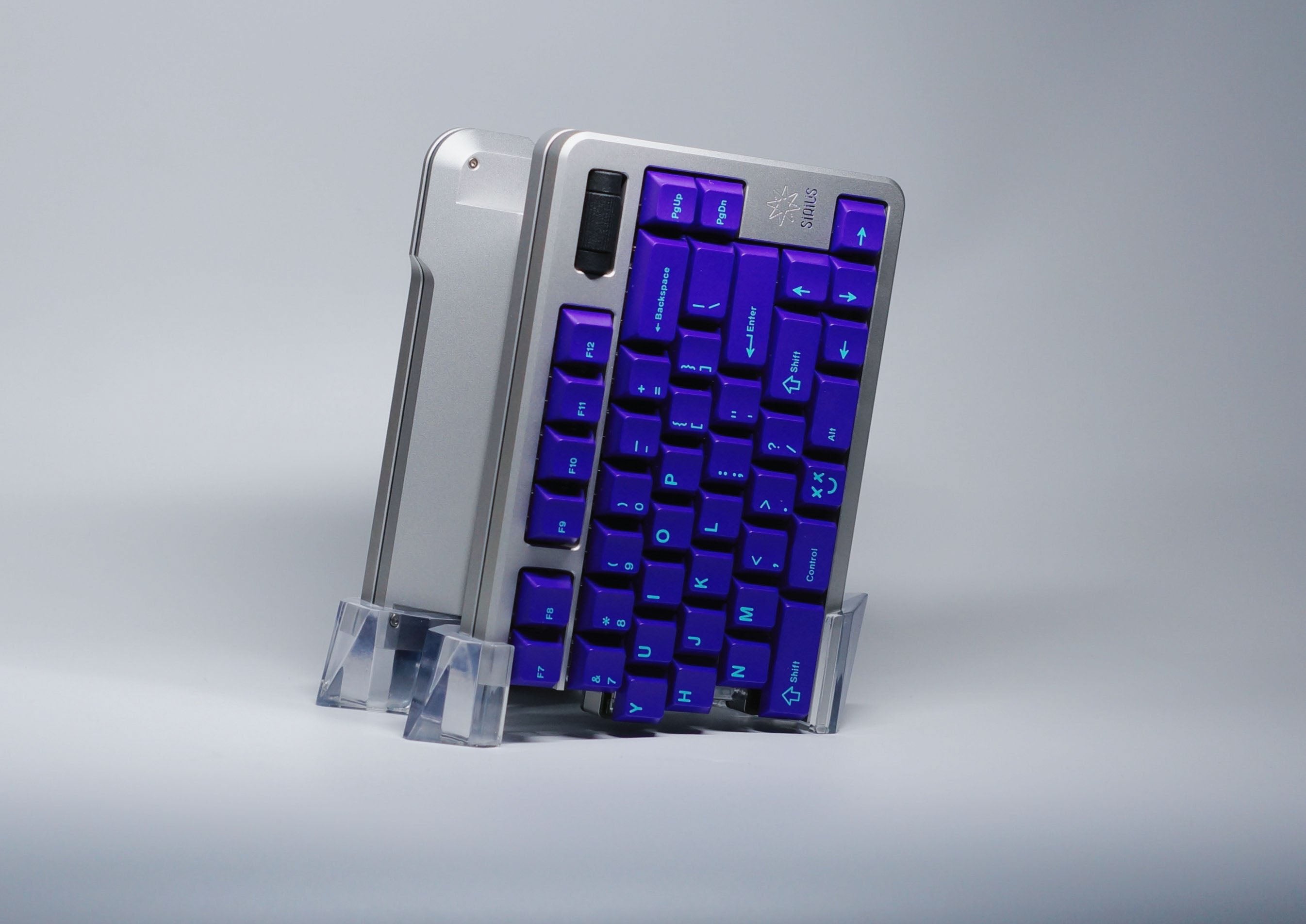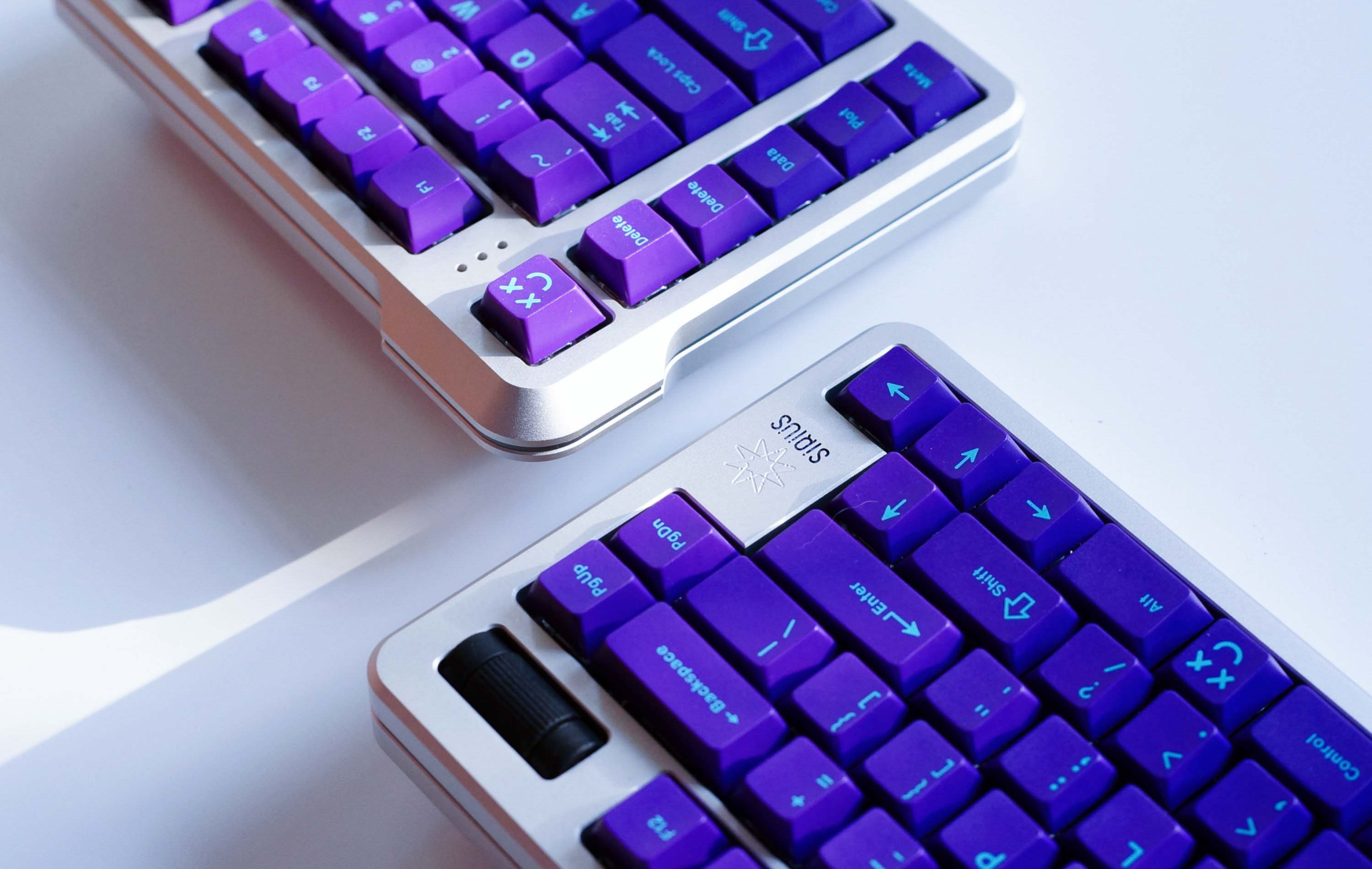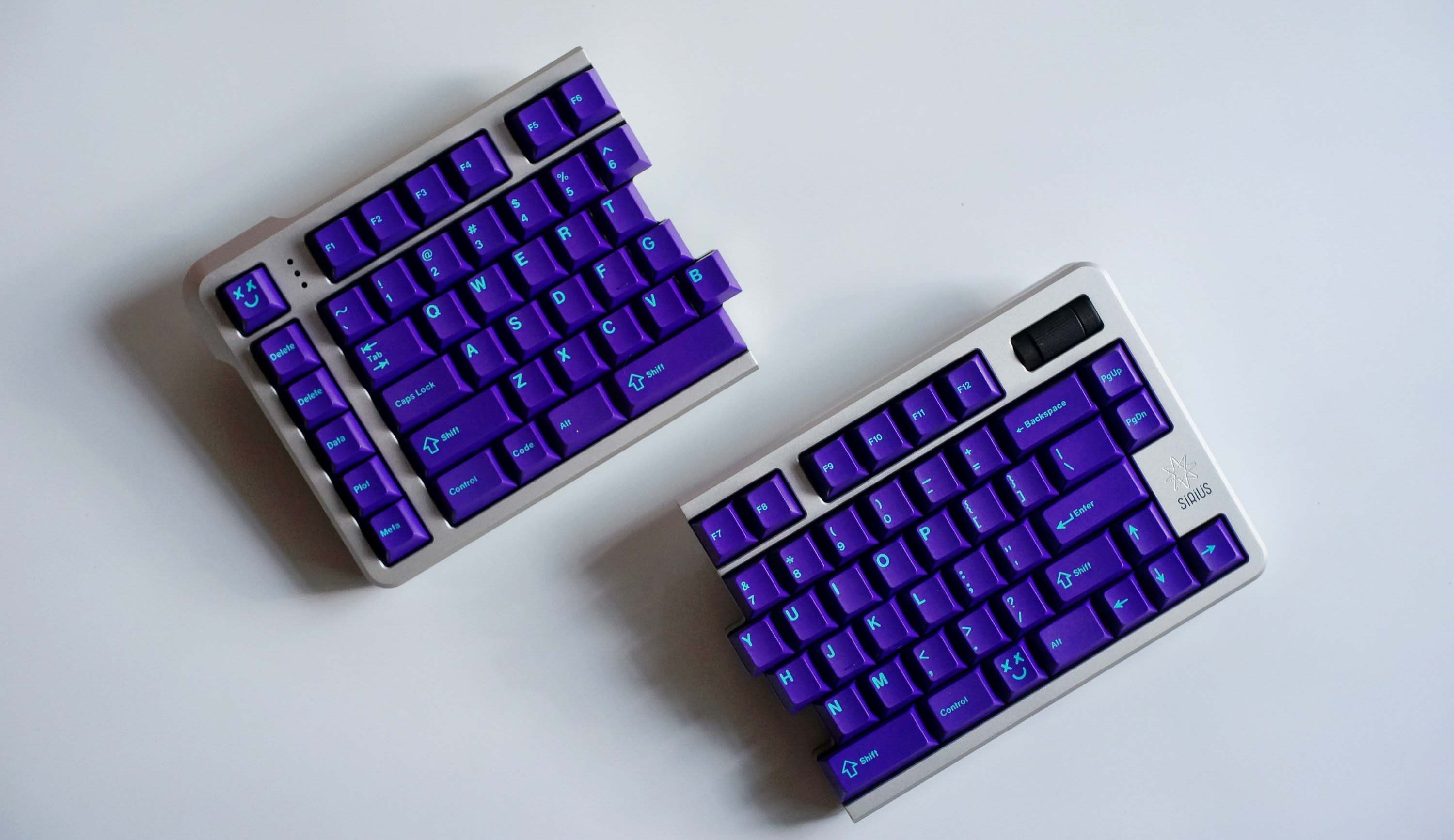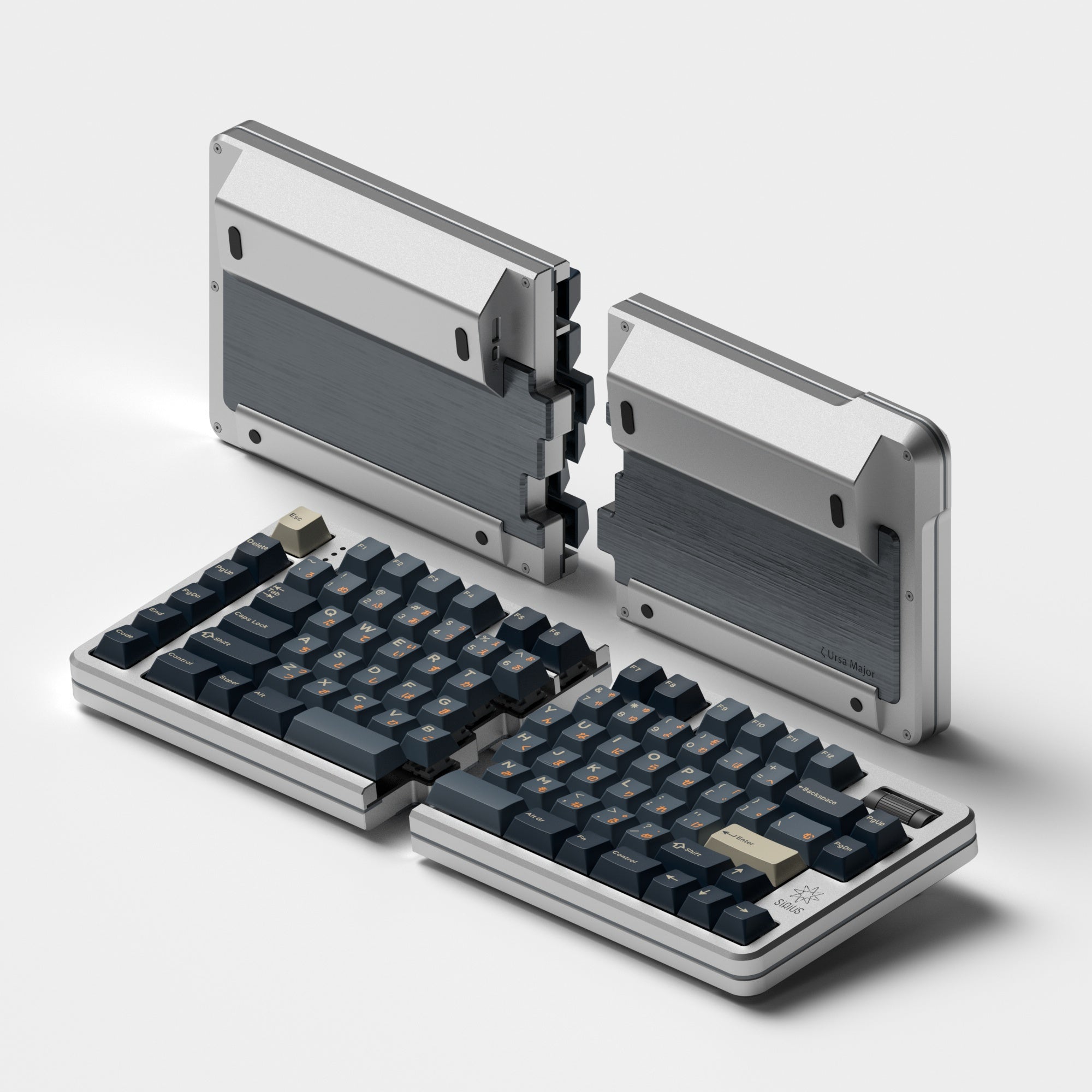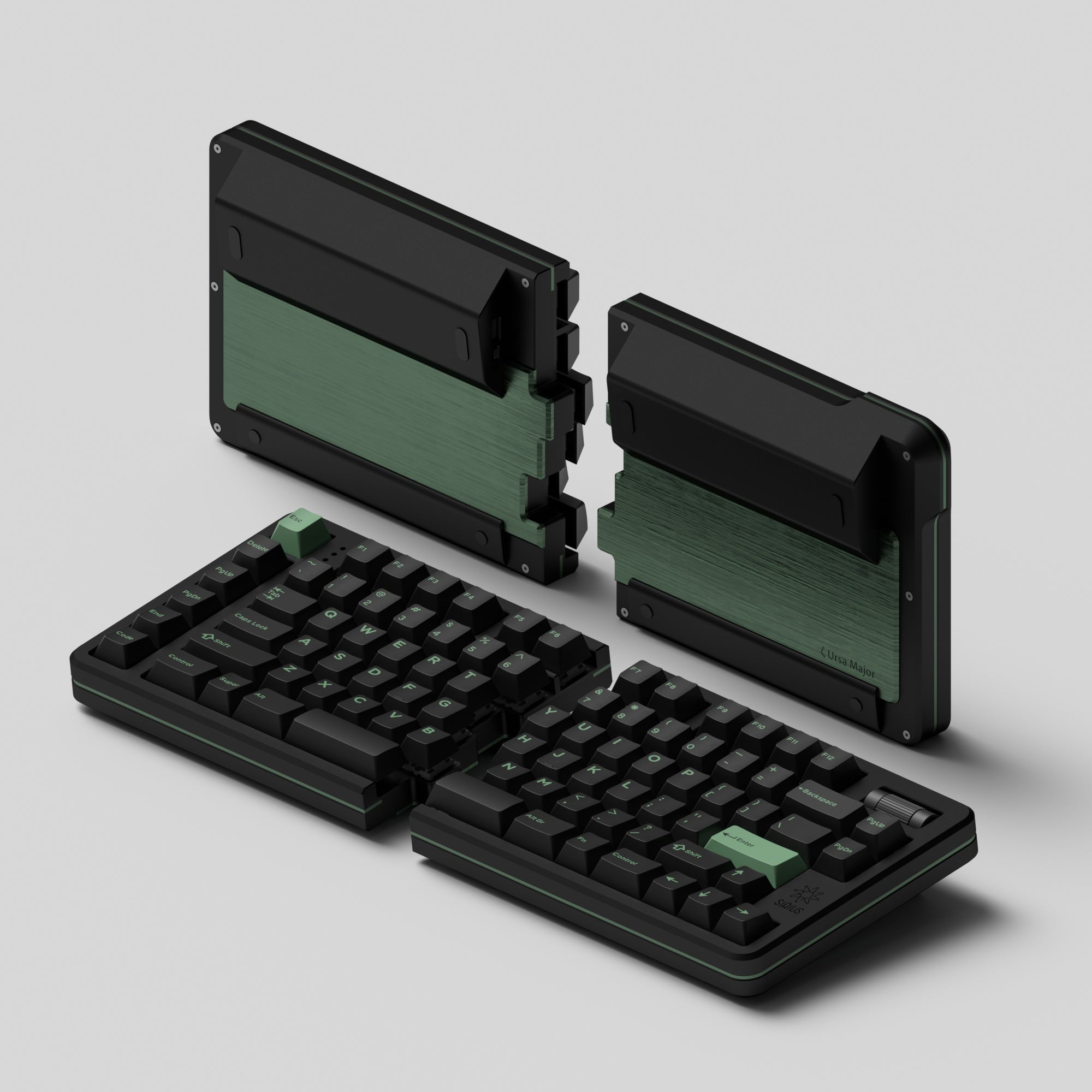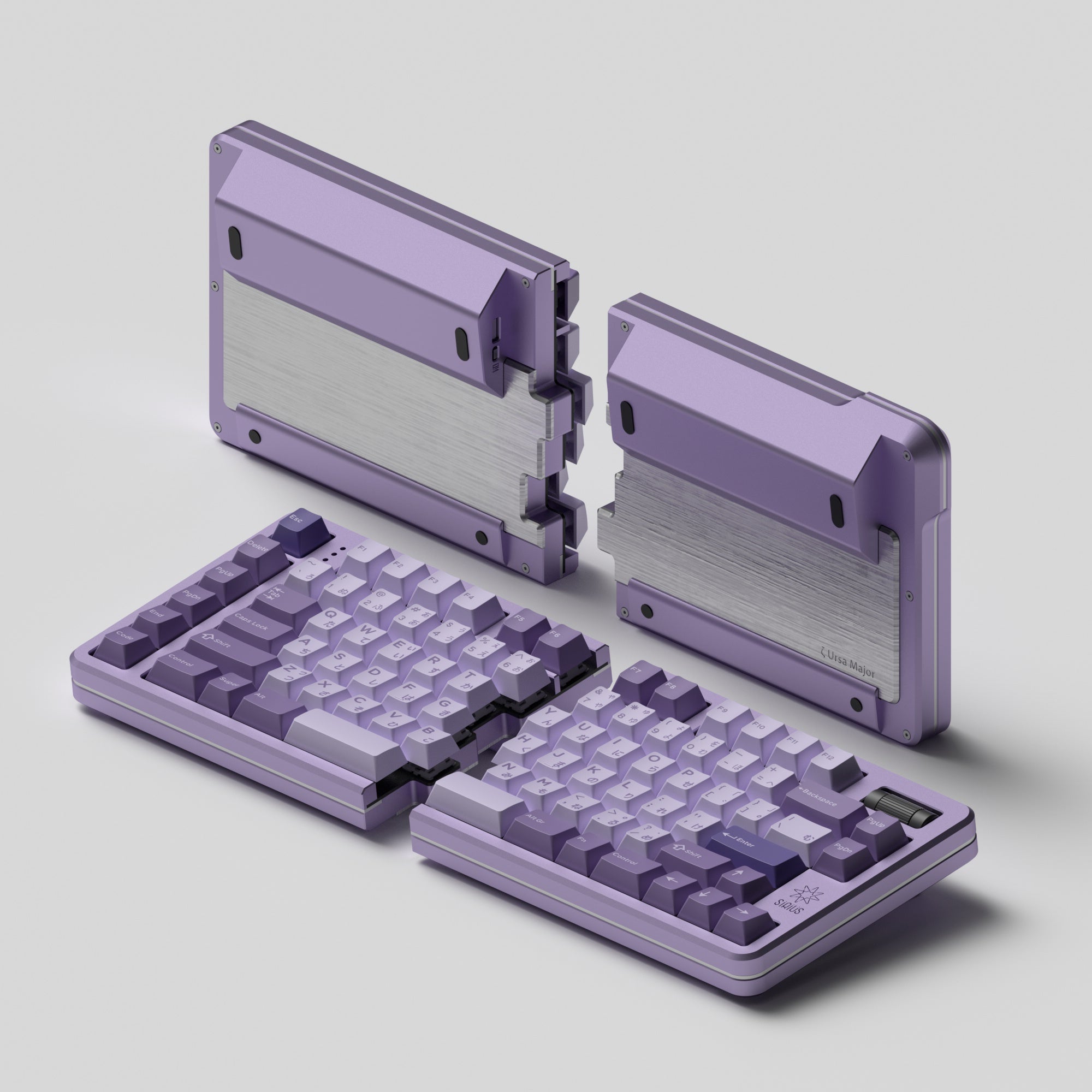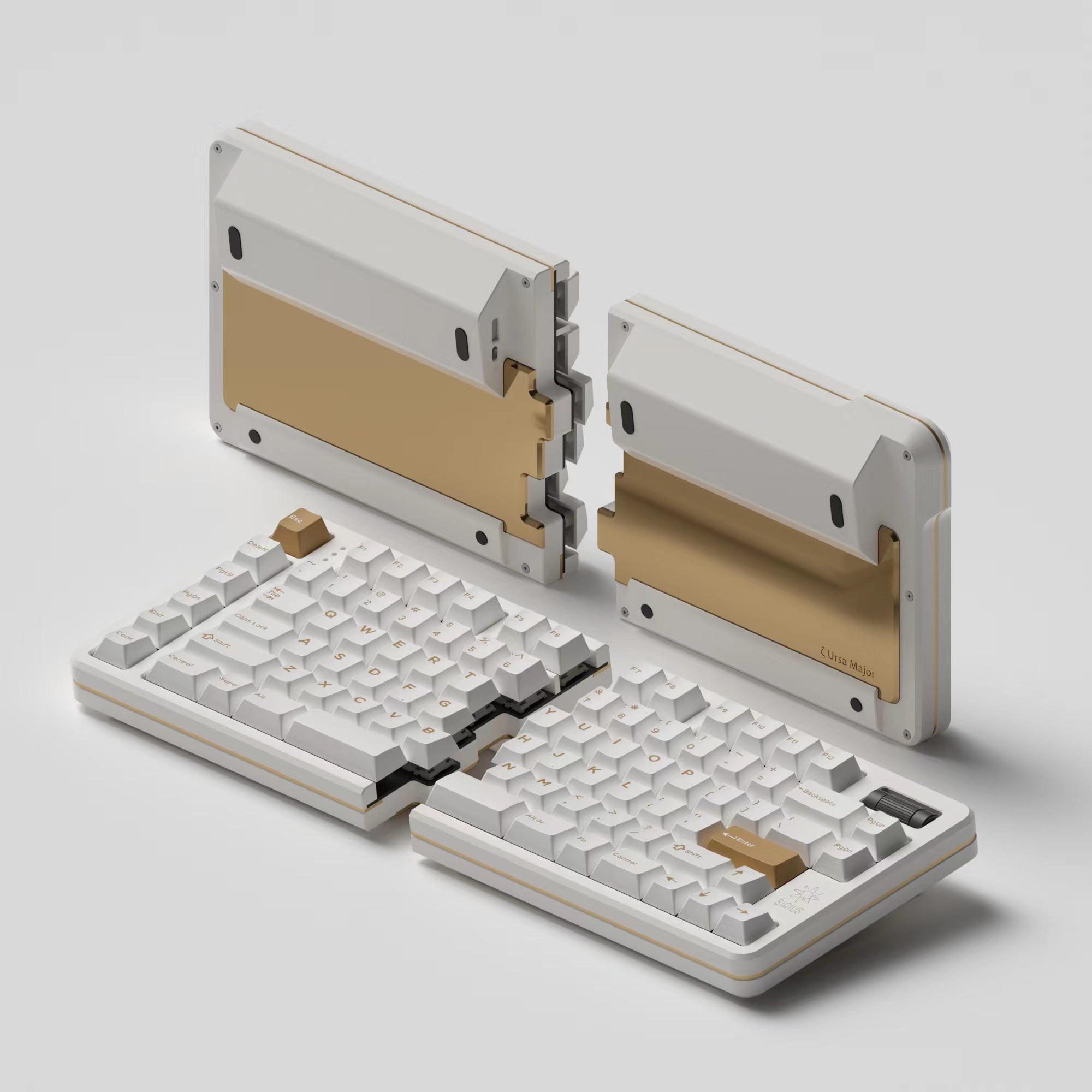 [Pre-Order] Ursa Major by Sirius
---
Ursa Major by Sirius

Ursa Major is a fully wireless bluetooth split 75% keyboard from Sirius. Recognized as a single input device in the PC, Ursa Major needs no cable connection between each split and - supports cross-hand key combination and layers.

 

Important

Pre-order ends on Jan.16 , 2023.
Estimated shipping date: June/July 2023.
This product is requires assembly. You will need switches, stabilizers, and keycaps to build this keyboard

You will need to solder the switches
Pictures are all taken with actual products (except the color variant showcases)
Please join from your regional vendor:
US/Asia: zFrontier
EU: Keygem
UK: Protozoa
OCE: Switchkeys


 

Batteries

2 pieces of Nokia BL-5J lithium batteries included by default
Due to shipping restrictions we might not be able to ship parcels with batteries to some areas. If this is the case, you will need to source batteries on your own.

 

Features

fully wireless bluetooth split 75% keyboard recognized as a single input device

supports cross-hand key combination and layers

top mount, soldered PCB, dual mode (wired and Bluetooth wireless)

Built-in lithium battery type-c charging, the battery life expectancy: half a year (some vendors might not offer lithium batteries due to shipping regulations, see more below)

fr4 plate with antenna integrated for signal boosting

Fully programmable using the LNE LINK (https://www.lnelab.com/ or https://github.com/ln-org/lne_link) available for both Windows and MacOS. No flashing required.

Programmable knob

The weight is the same color as the middle frame with a brushed finish (E-white limited edition comes with a PVD brass middle frame and weight)

Supports plate mount stabilizers

Comes with a hard carry case

Item contains

Anodized aluminum housing

Middle frame and weight (regular version is aluminum, E-White limited version is brass)

PCB

FR4 plate

2 pieces of Nokia BL-5J lithium batteries

Dampener sheet

 Options

Colors:
Silver housing + Gunmetal mid frame and weight
Black housing + Dark green mid frame and weight
Lavender housing + Silver mid frame and weight
E-white housing + PVD brass mid frame and weight

Extras (purchase extra parts here):


Mid frame + weight (extra)

Dark blue

Silver

Gunmetal

Dark green

Black

Burgundy

Pink

Red

Lavender

3D printed stand (clear)

Pre-assembly (extra): plate + PCB combo for both sides




Colors

Silver

Layout

 

Shipping Info

This is a pre-order item, estimated shipping time is June/July 2023
Shipping calculated at check out
Please DO NOT purchase this item with other products.