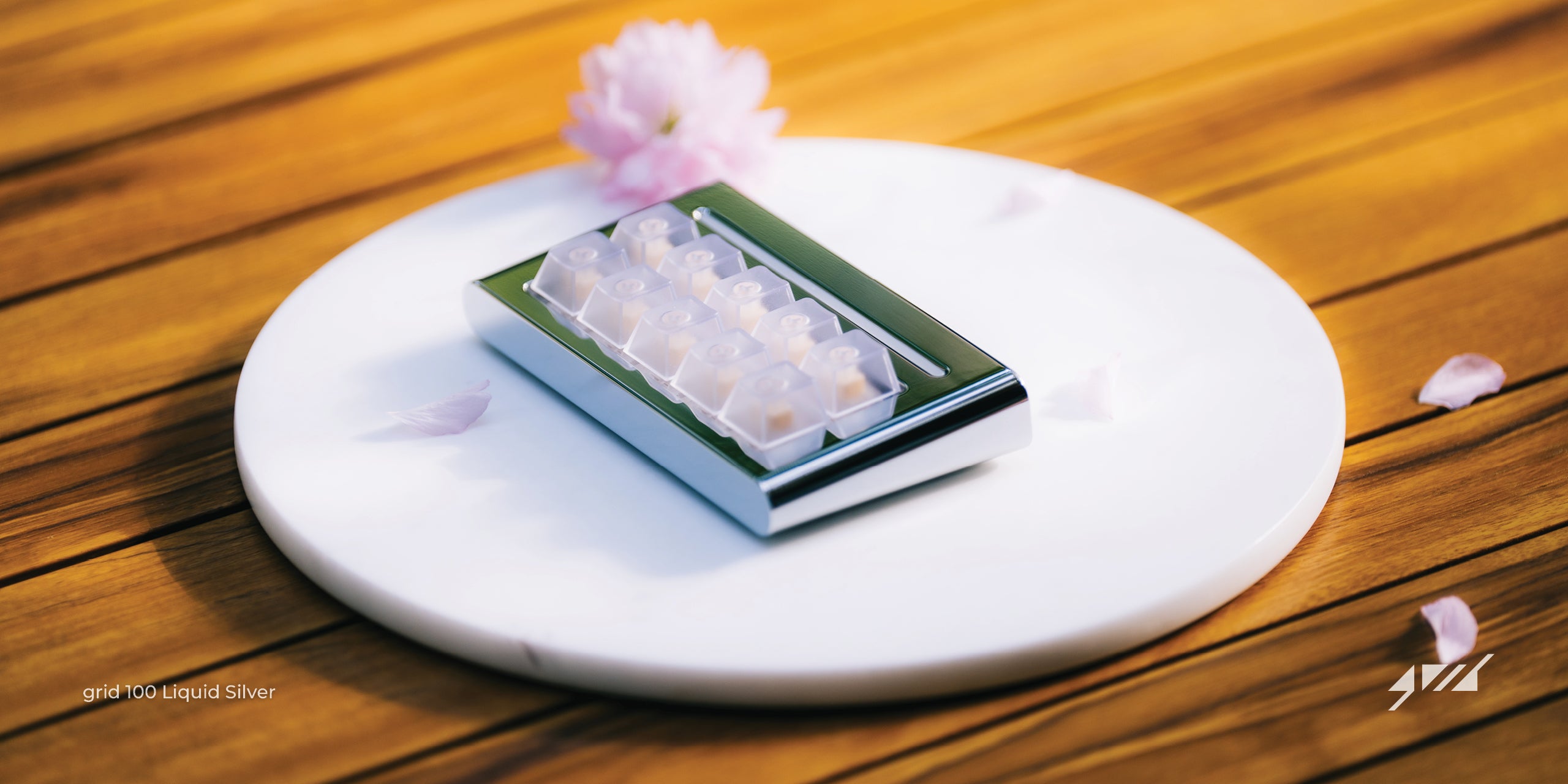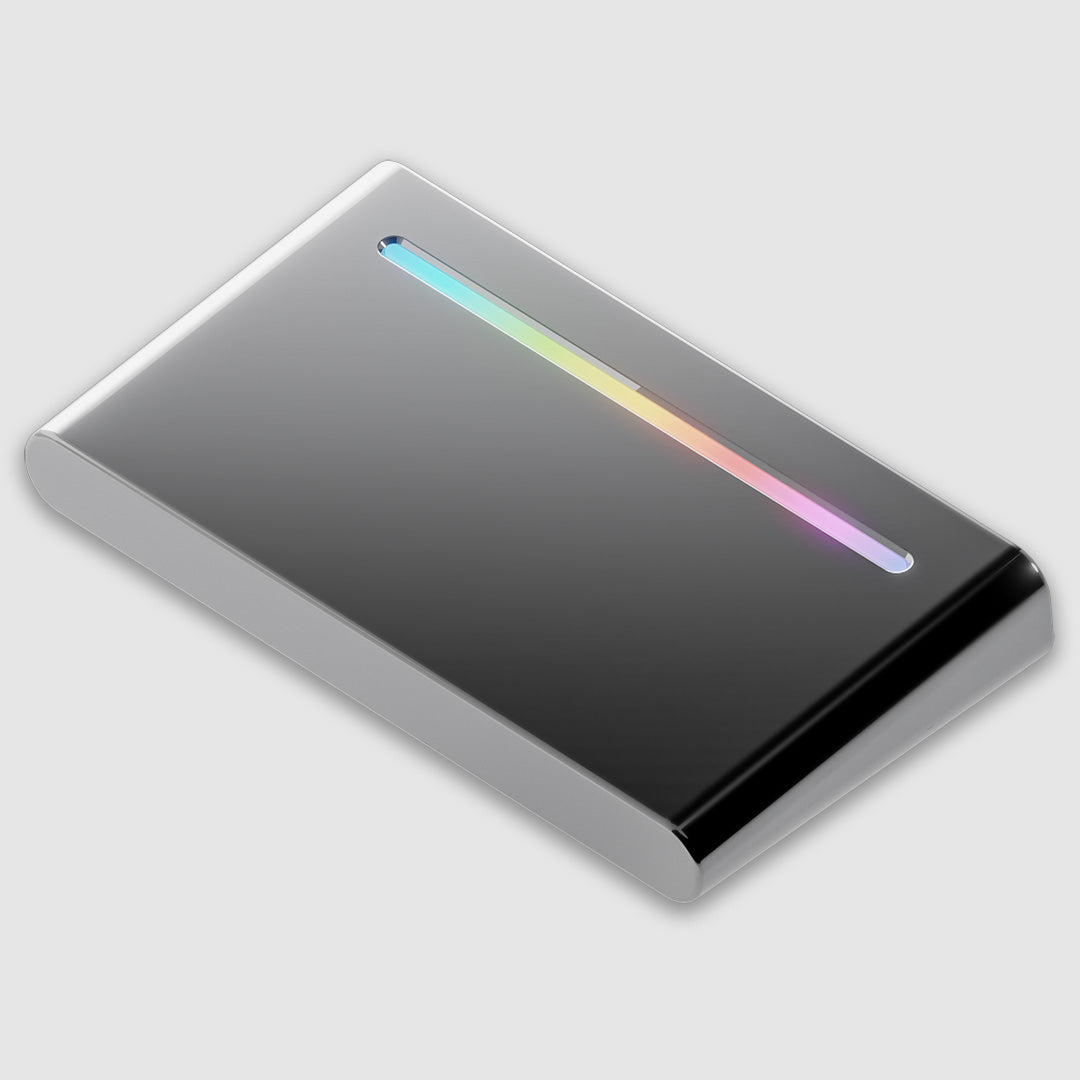 [Group Buy] grid 100 Ver.Flash - Liquid Silver
---
grid 100 10% Modular Keypad Ver.Flash




Learn more about the grid 100 project here

grid100 is a 10% layout small keypad, which supports three different modules:




MINI-PRESS: a 1x2U with a tiny keyboard with hot-swappable sockets
CYCLE-ENCODER: a 2x2U encoder module similar to the CYCLE module for grid 650.
CYCLE-JOYSTICK: 2x2U module with a joystick.

The Flash version comes with the iconic ARGB light bar, 5 MINI-PRESS modules, 10 grid linear semi-silent switches, and 10 frosted keycaps.

About the MINI-PRESS module

Haptic and sound character matters a lot to us. The gasket-mounted MINI-PRESS module is our first product that features a Rigid-Flex PCB design that isolates the vibration from the PCB to the keypad chassis. The small PCB is made of two layers of FR-4 with a sheet of FPC (flexible printed circuit) laminated in between and a stainless steel plate reinforcing the structural weak point.

The PCB works in conjunction with two layers of PORON gaskets and 1.5mm polycarbonate position plates. There is virtually no hard physical connection between the switches and the keypad chassis. The switches are just floating inside the board. In terms of the chassis, we fill it with two PORON damping foams to reduce hollowness.

We called it MINI-PRESS but paid significant attention to it. We even designed a switch for the grid100: the grid linear semi-silent switch, which features a 55g gold-plated spring, pre-lubrication, and fence design. Semi-silent means the switch only creates one definitive click sound when it hits bottom. It helps typing accuracy, and it sounds unique. The translucent cases, on the other hand, enhance RGB backlight from the MINI-PRESS module.

To lifespan test on both the MINI-PRESS module and the new switch. We built a life span/force tester for grid 100. The final design surpasses 1 million actuations. That was quite some effort in design proofing.