[In Stock] Domikey Ghost
$27.00 USD
Domikey Ghost
Designed by Sailer + Protozoa Studio
Doubleshot keycaps, with a translucent twist. Introducing Domikey Ghost!

Boo! Lonely ghost boy Milo wanders the keyboard realm, looking for a friendly face. Will you be his friend?

GHOST is a spooky semi-translucent grey-on-white double-shot keyset bringing ghastly vibes to your mechanical keyboard.

Manufactured by Domikey, the semi-translucent white outer shot is filled with a clean grey inner shot, its grid pattern faintly visible. For those familiar with Domikey, quality and accurate legends are the name of the game.
Kits Included
Base
includes the singleshot spacebars (shown as below) and doubleshot spacebars. See their difference here.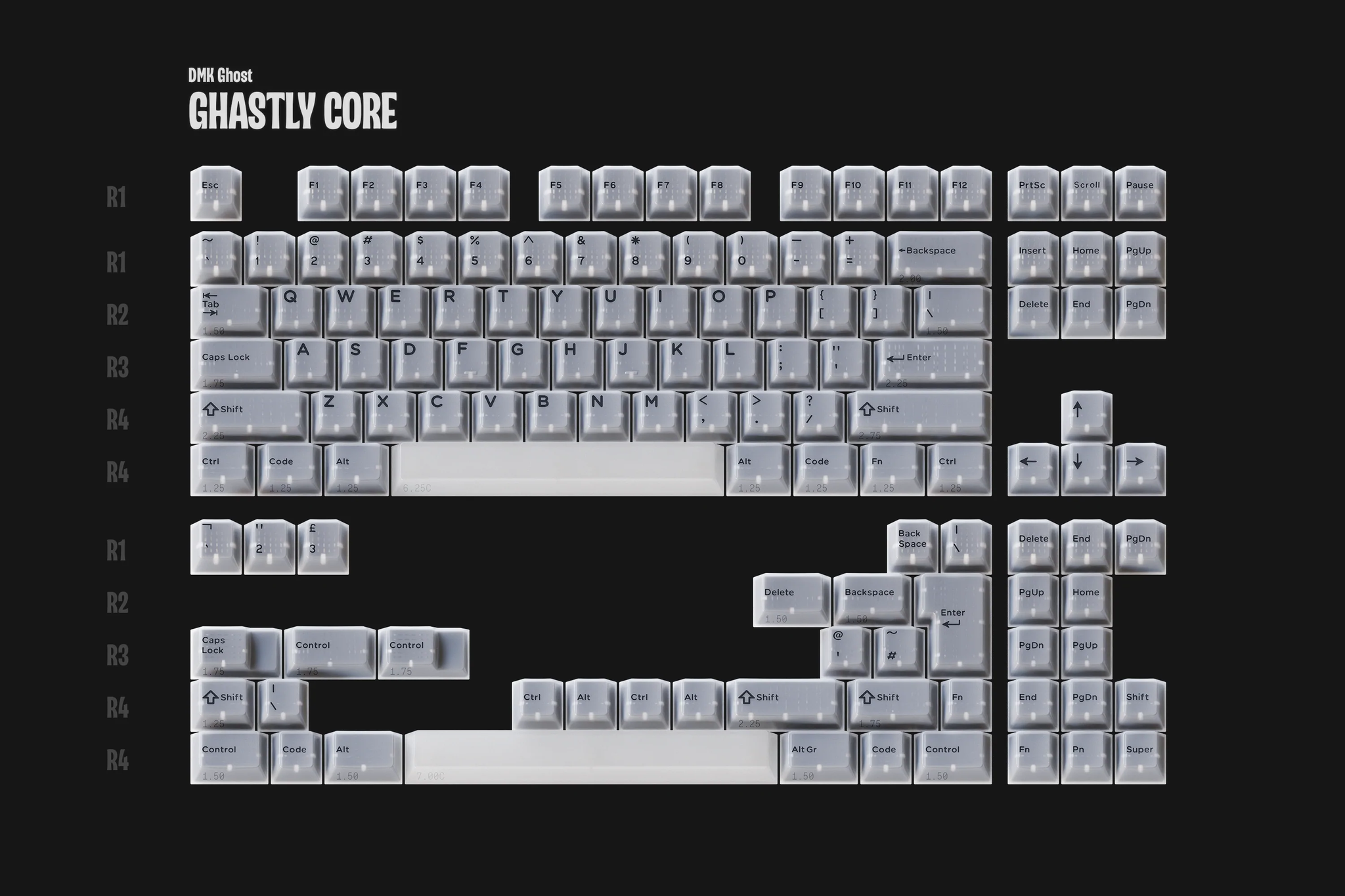 Extensions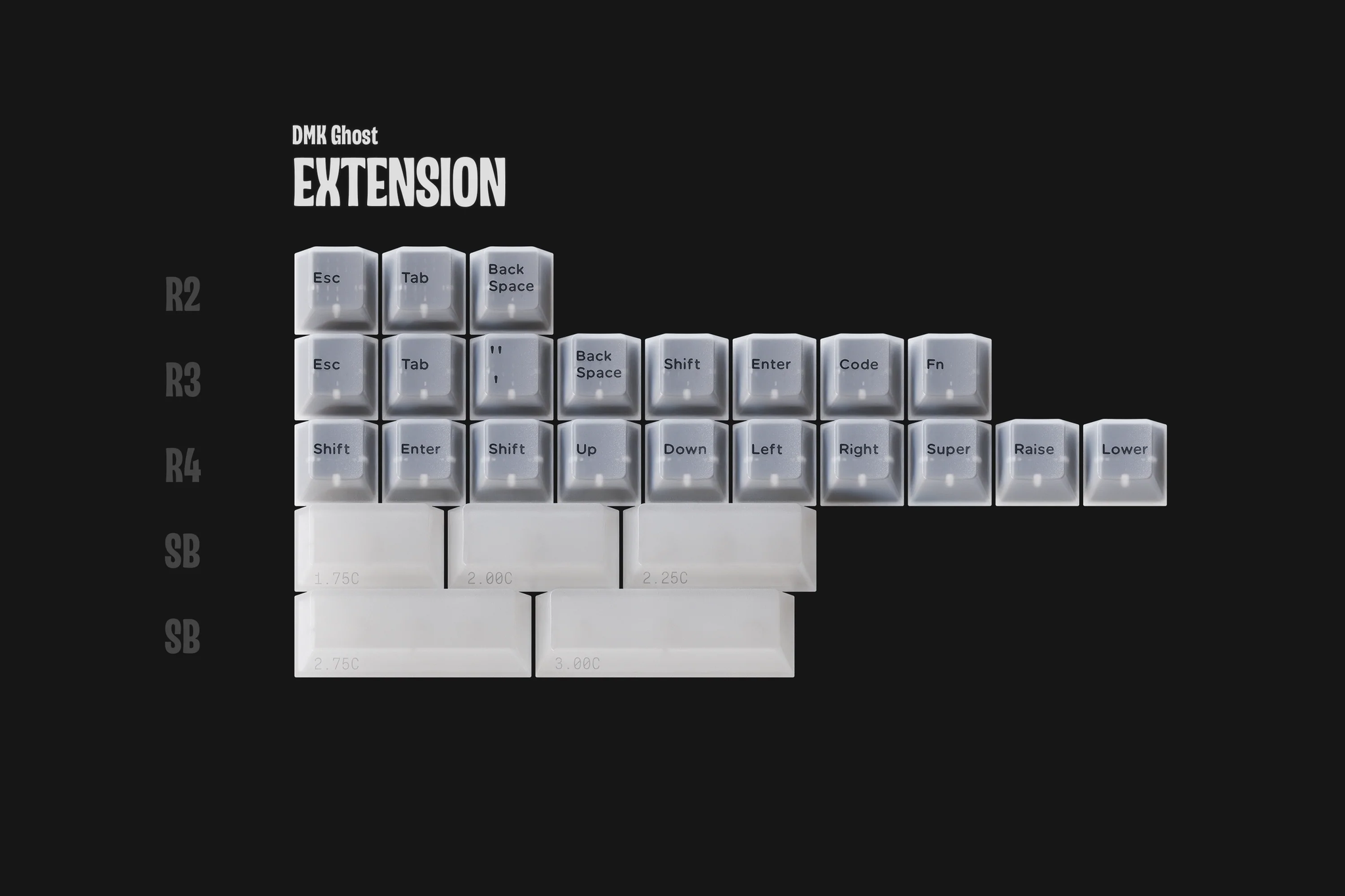 Novelties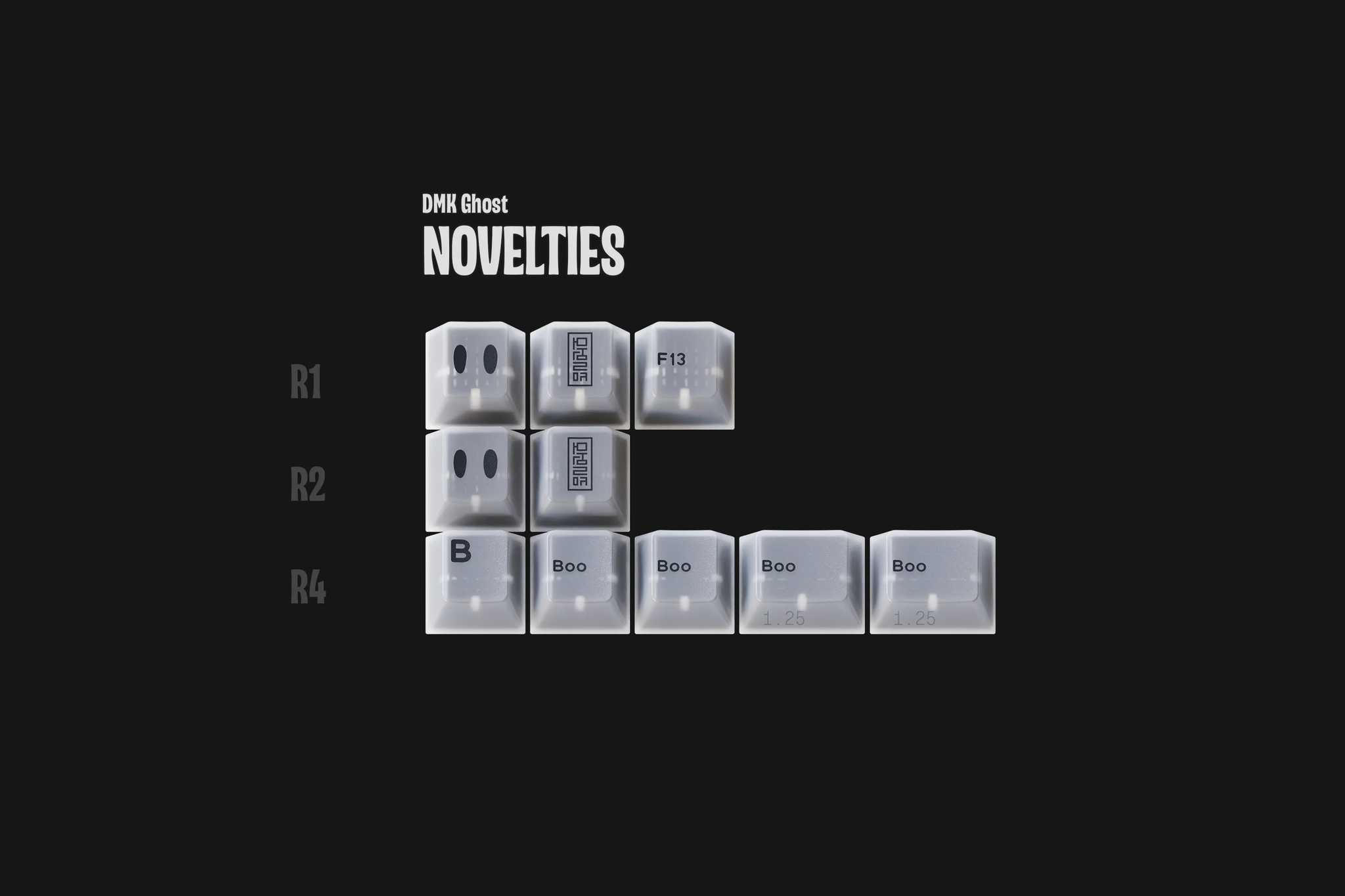 Numpad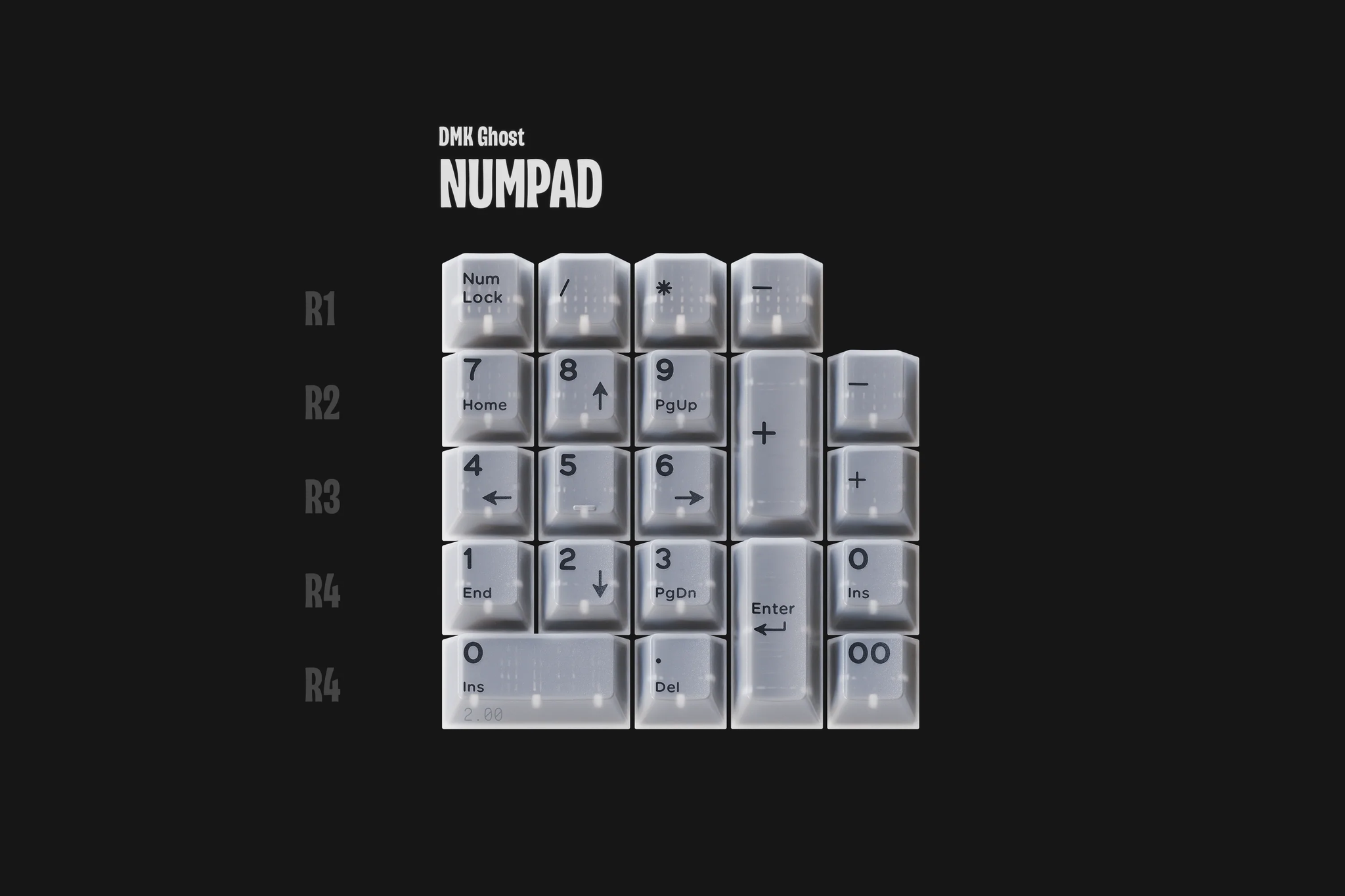 Package
This Domikey set will come with a custom translucent plastic outer box and plastic inner trays to protect and sort the keys nicely.
Extra keys will be packed in a plastic zipper bag.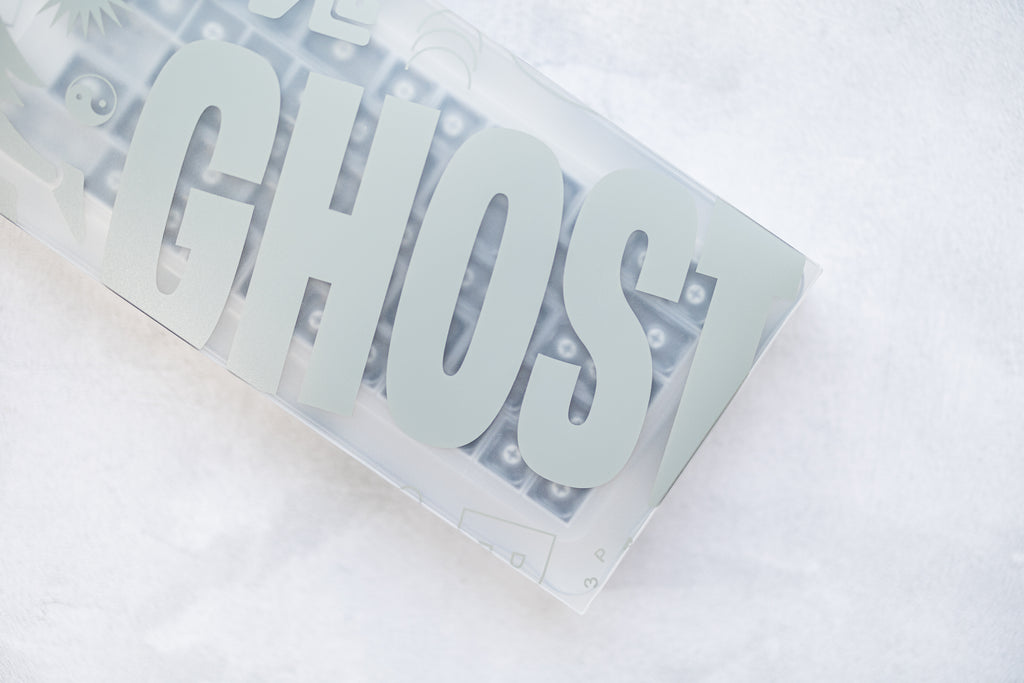 Actual product showcase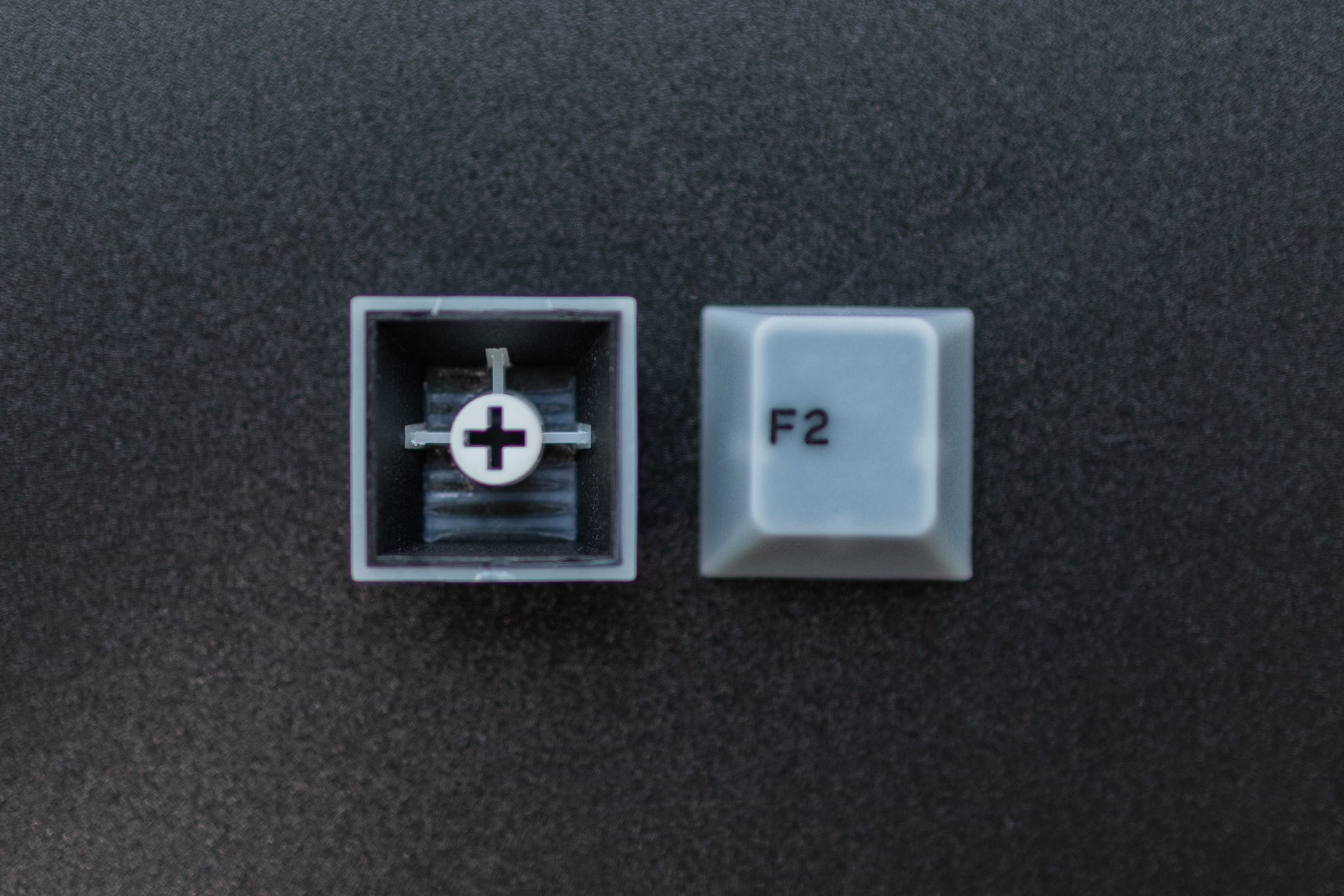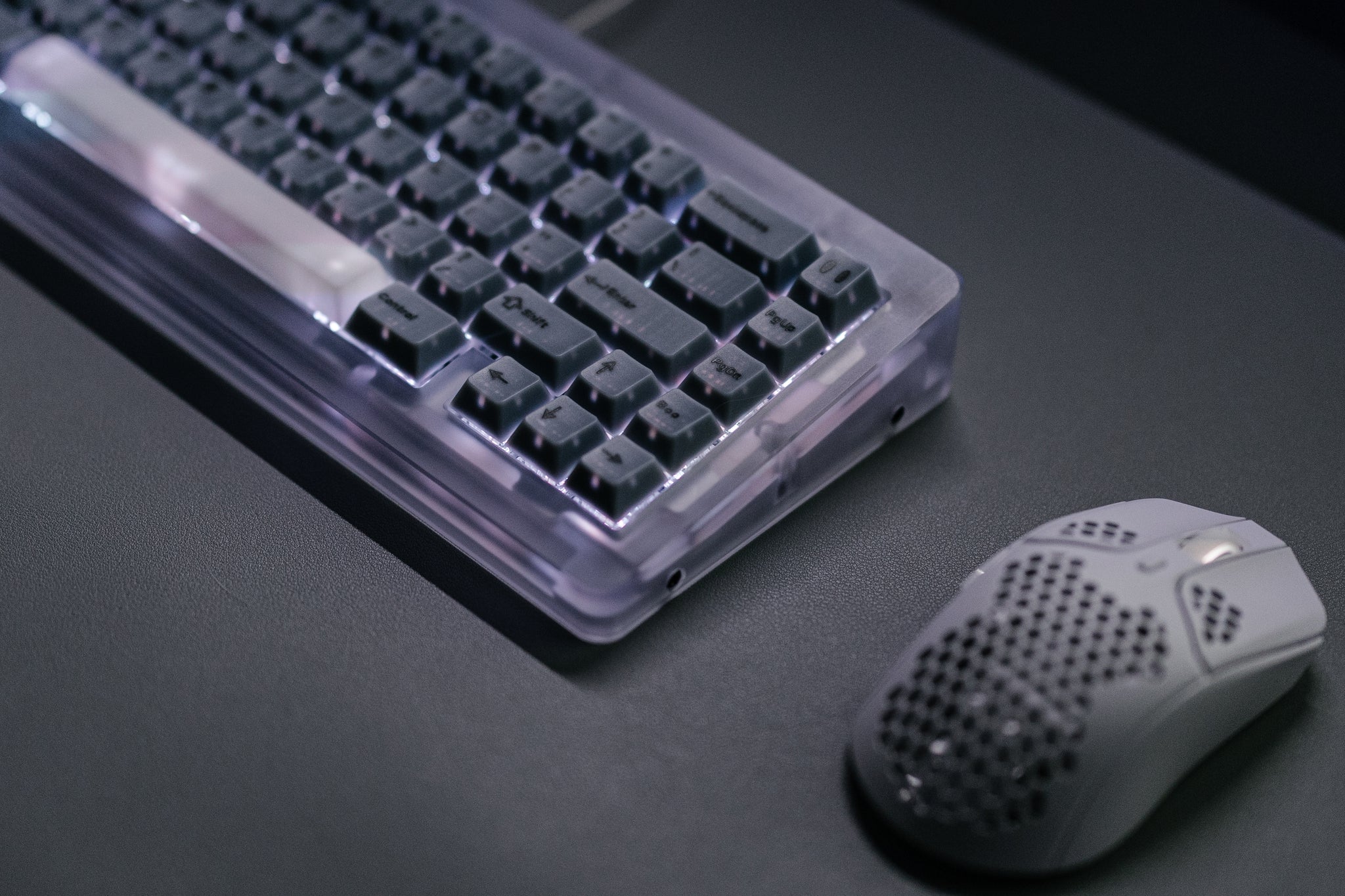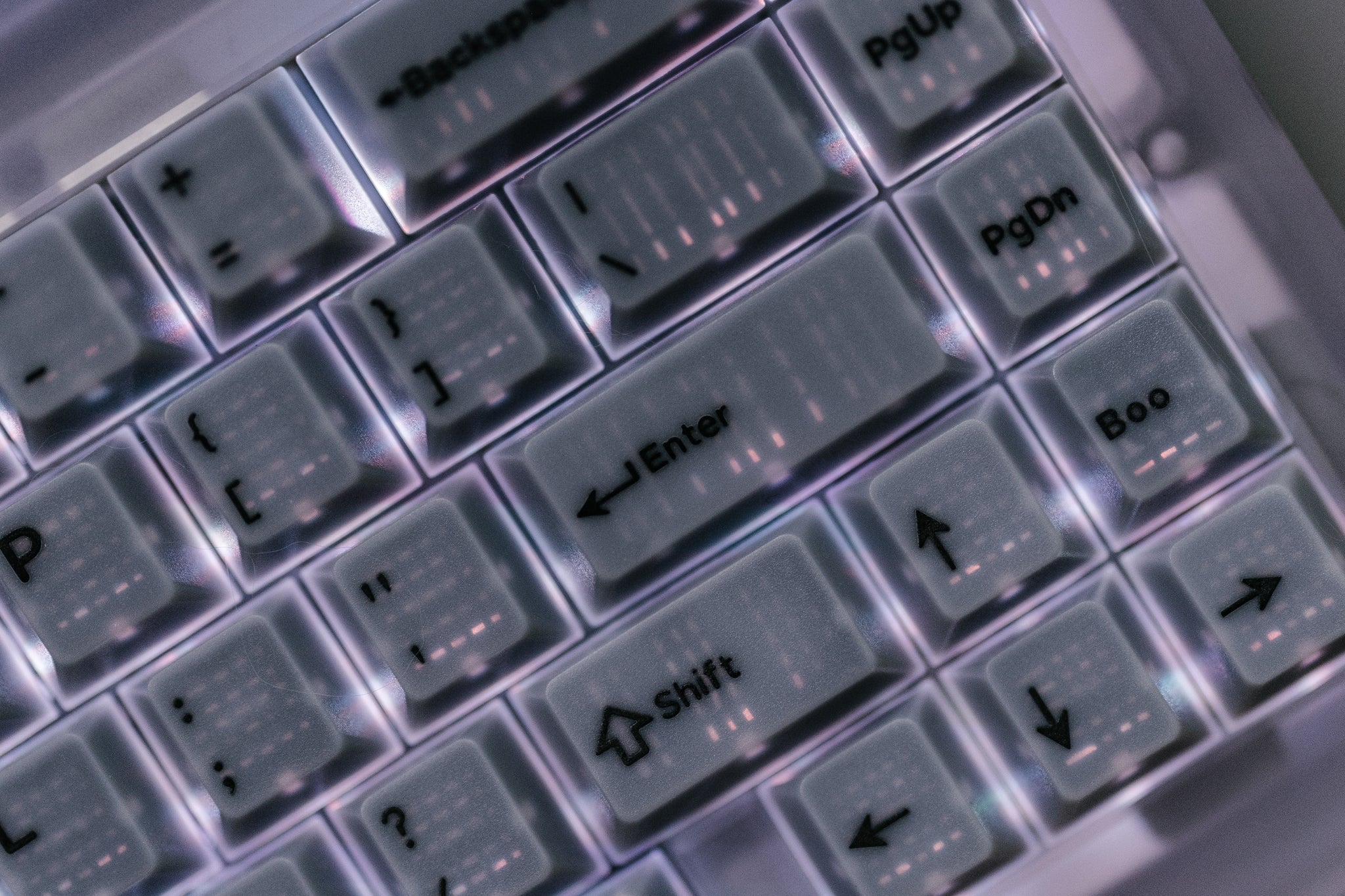 Specs
Cherry Profile

ABS Doubleshot
Manufactured by Domikey in China 
Shipping
In Stock
Ships within 5 business days
Shipping calculated at checkout
Share this