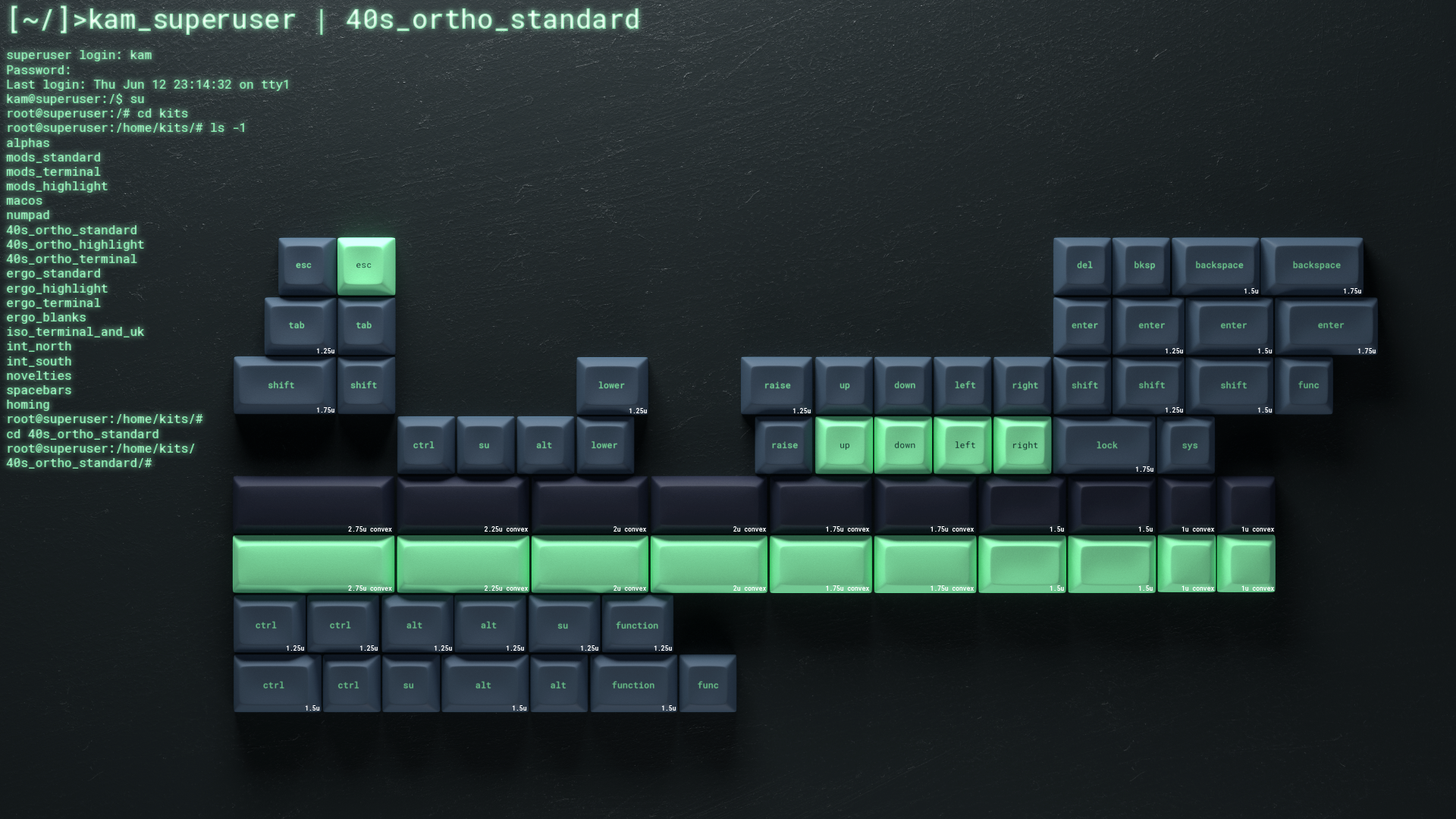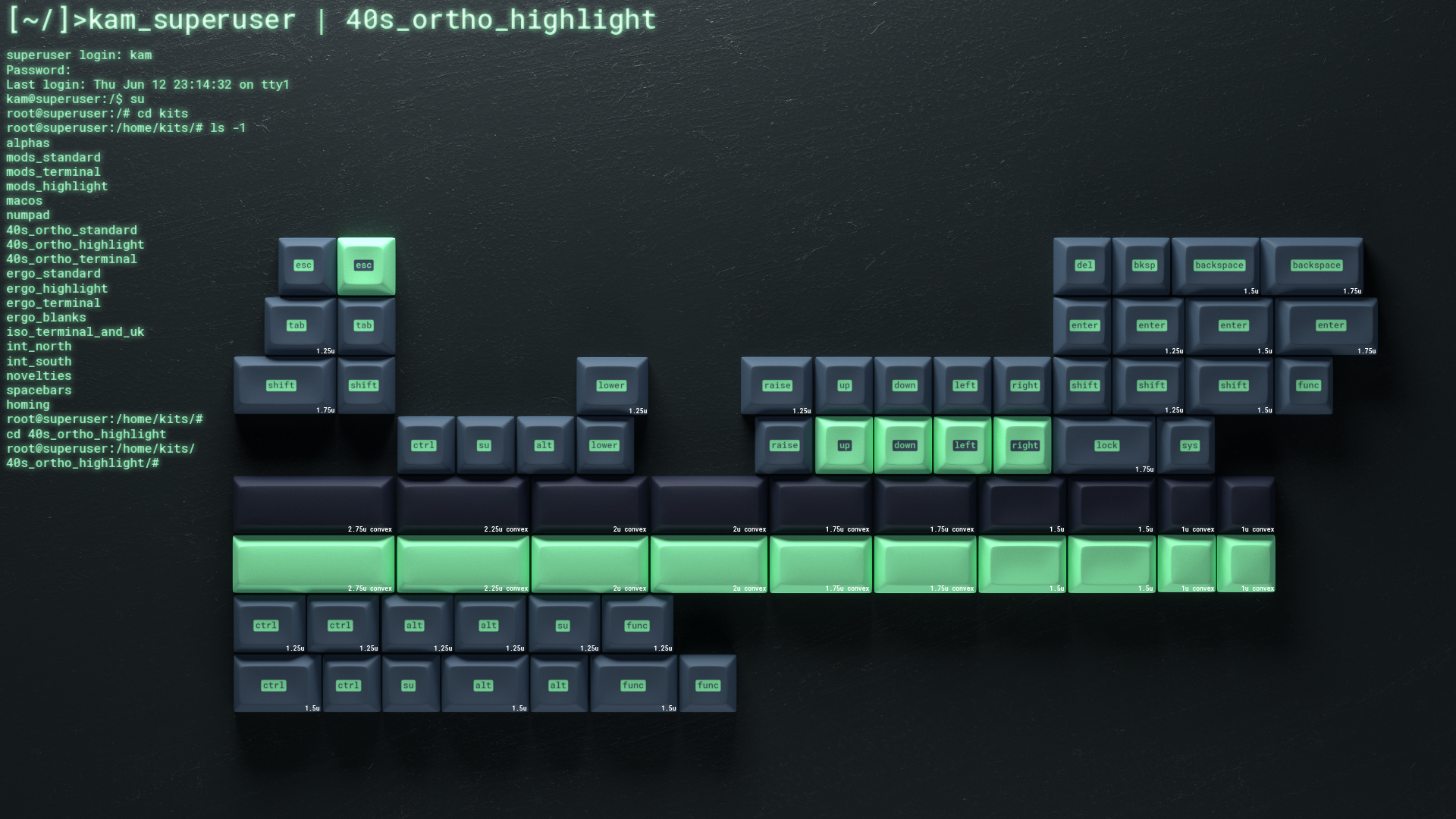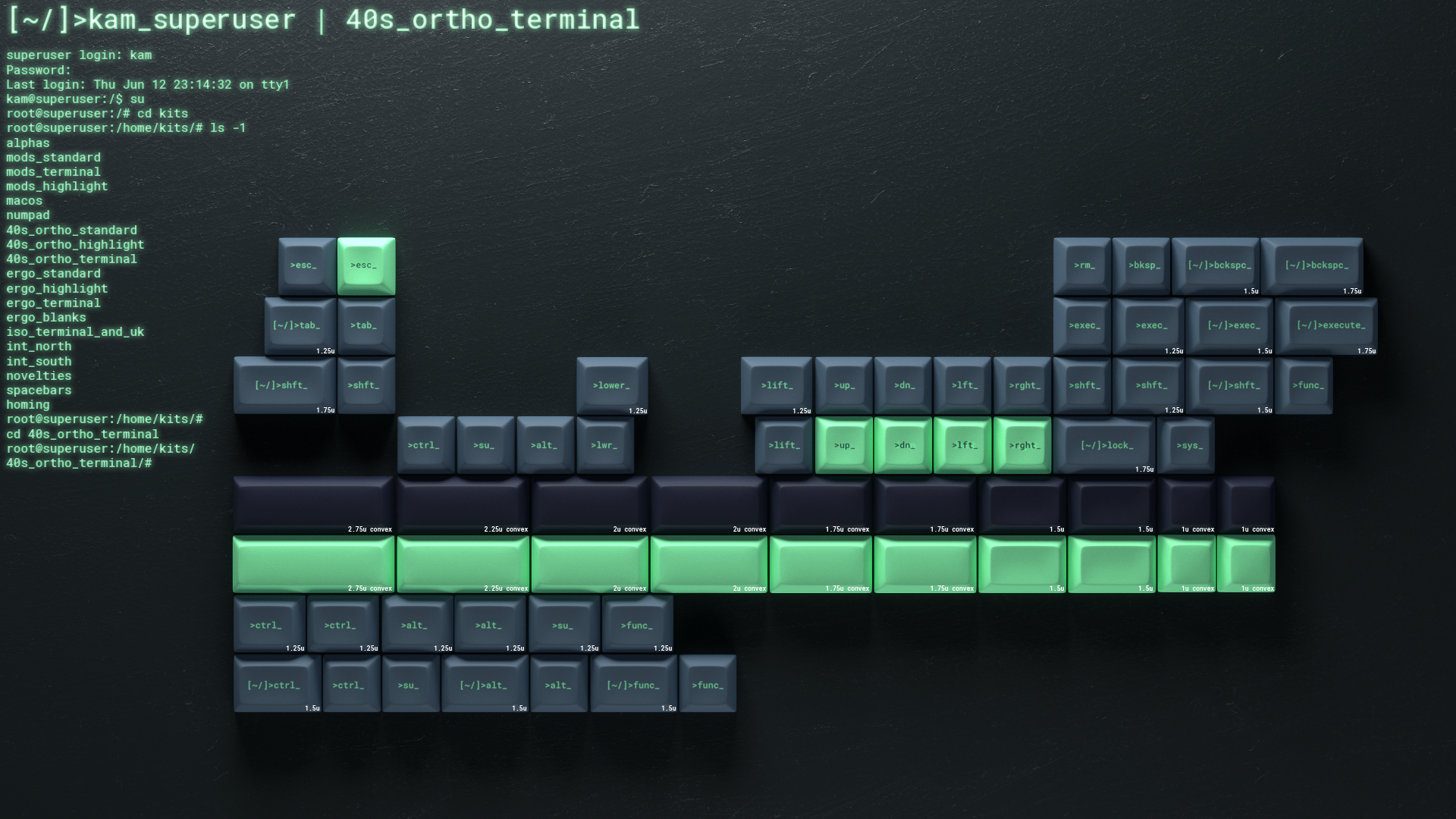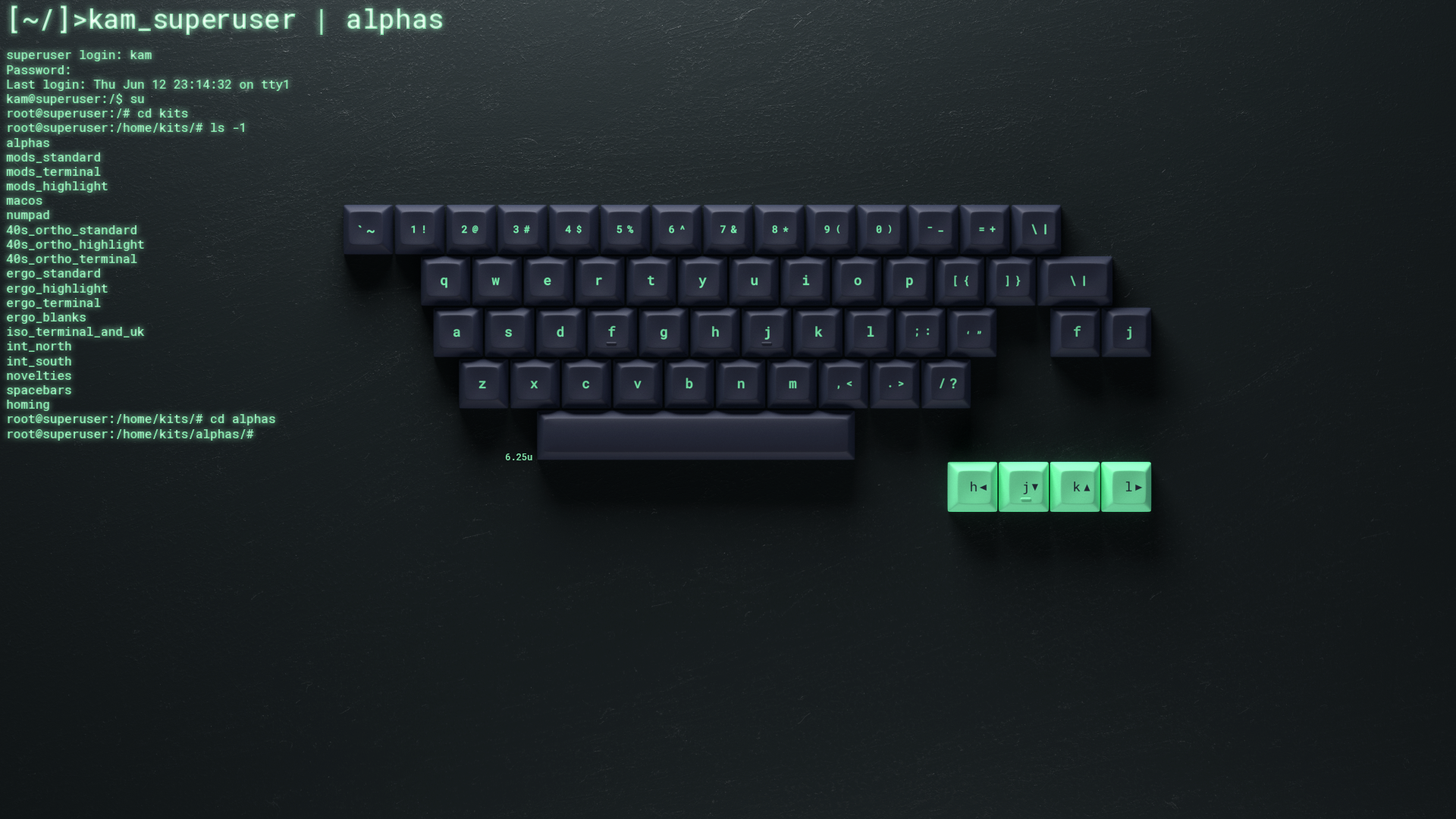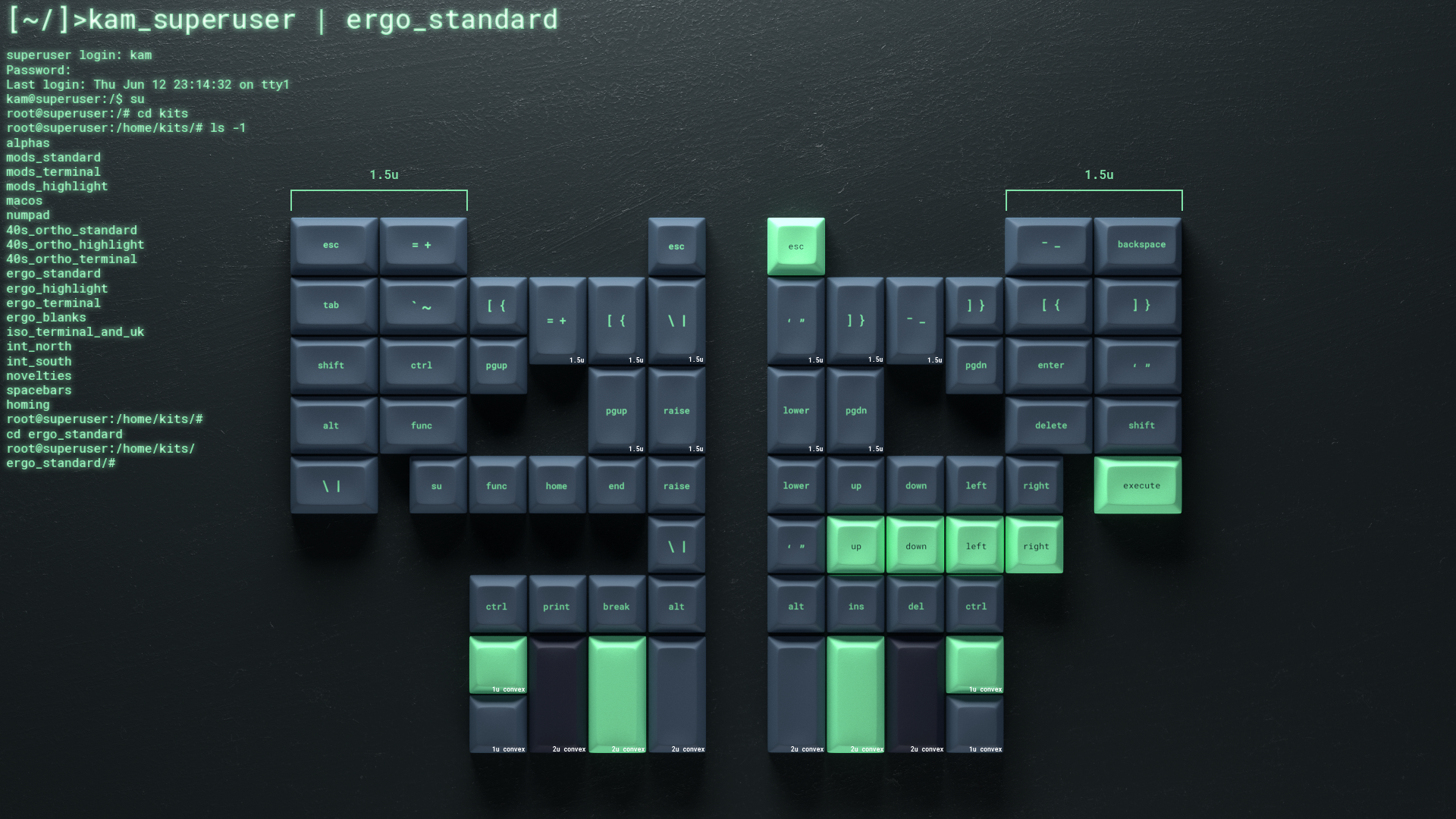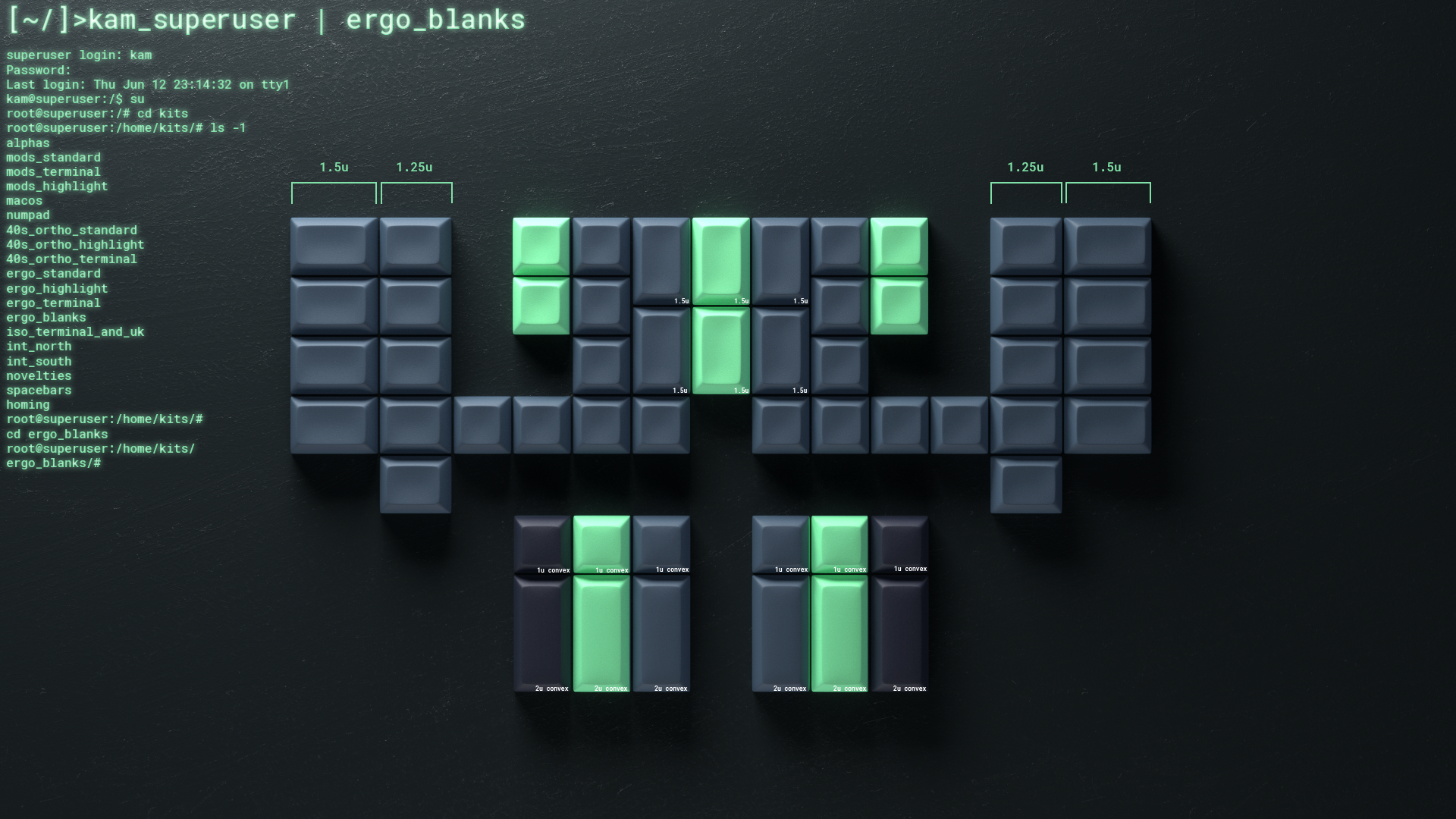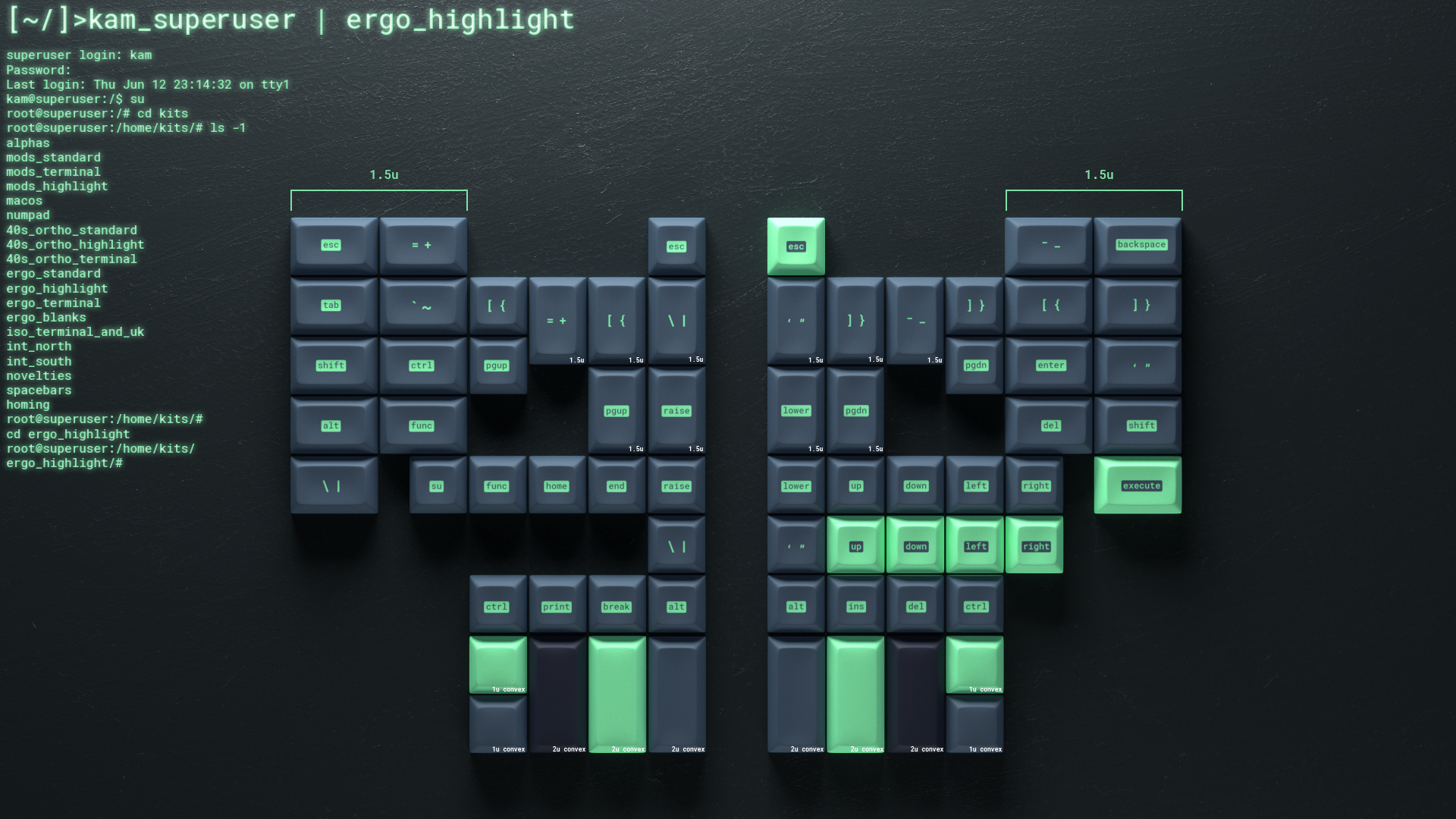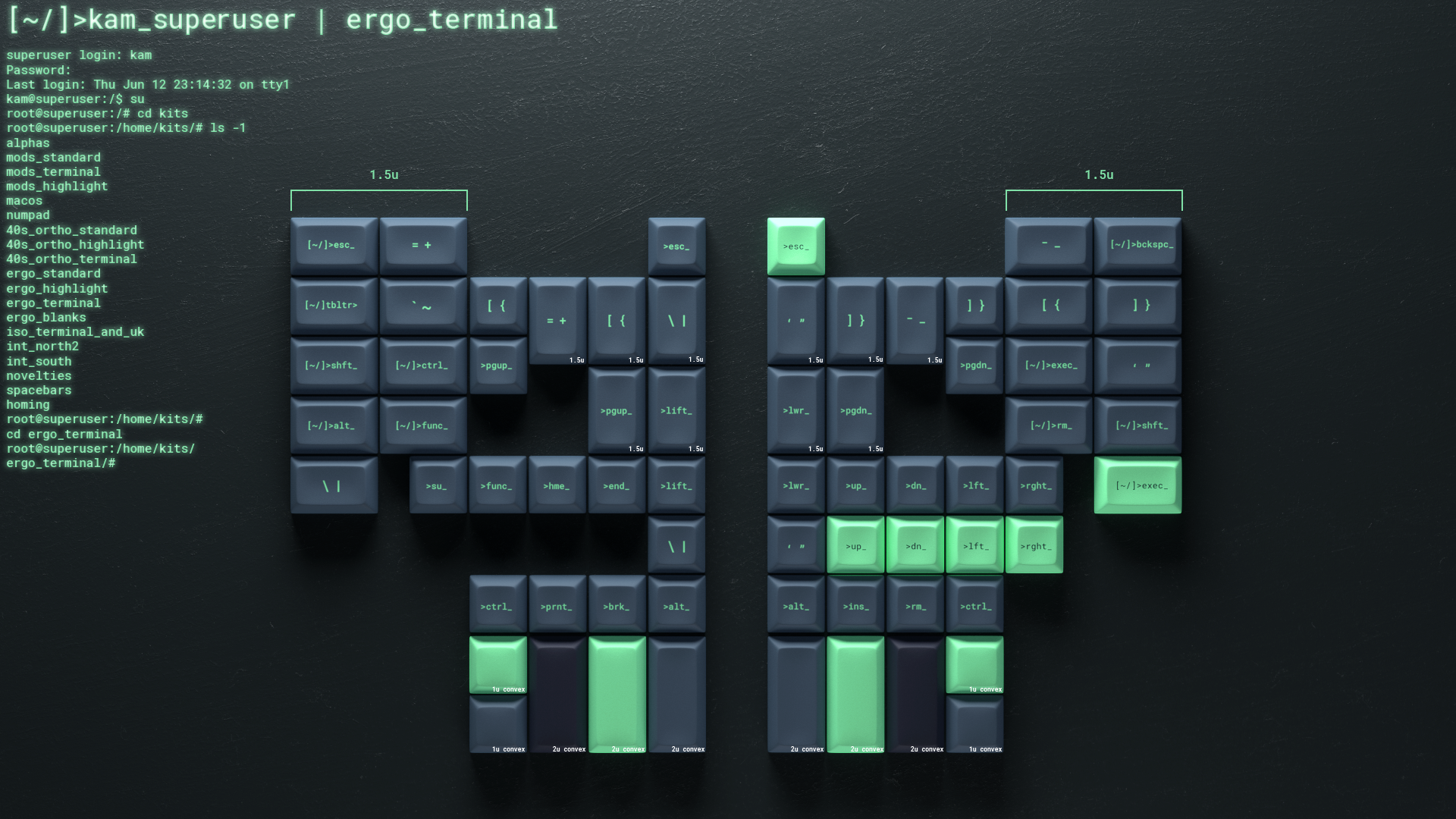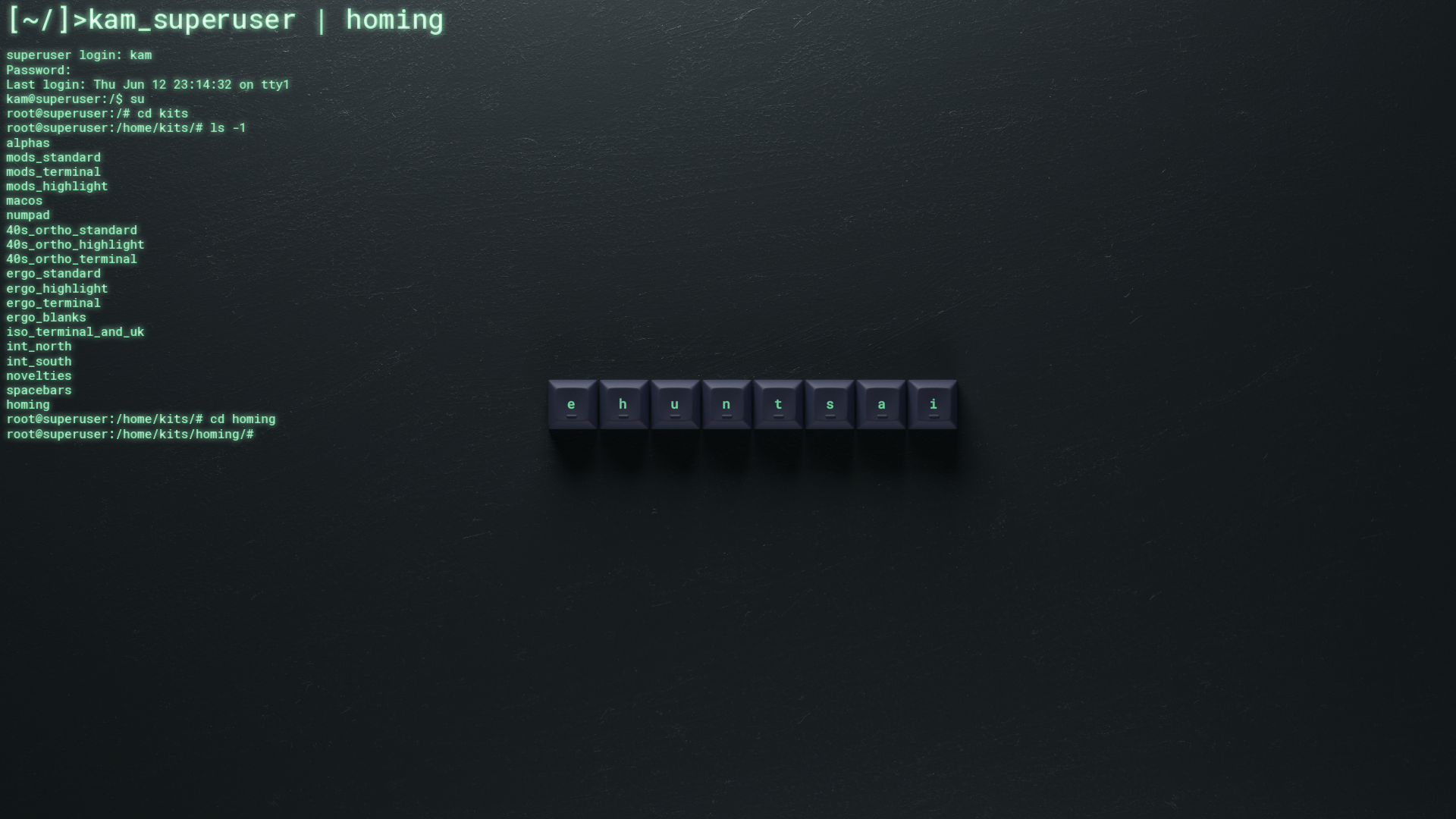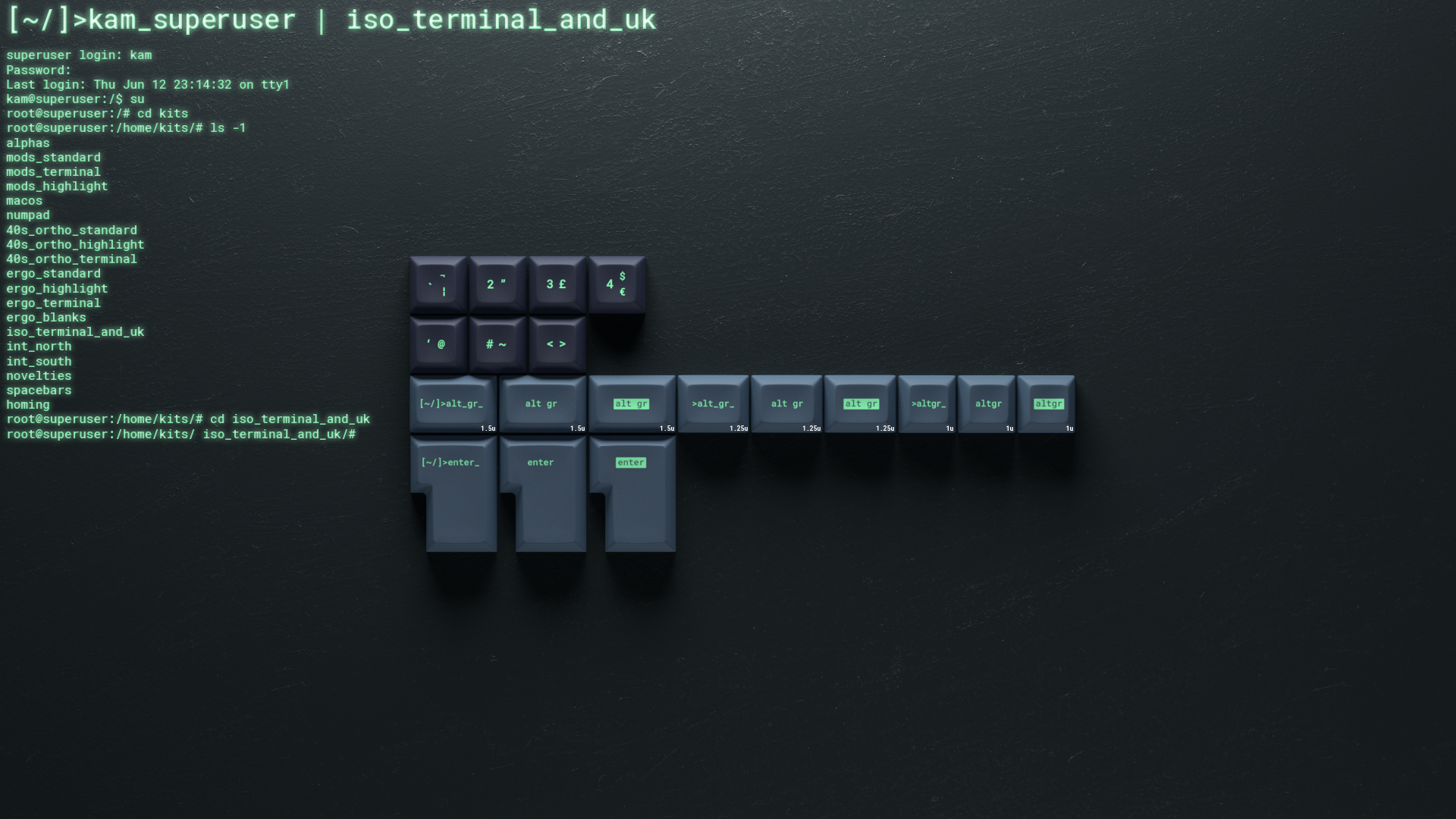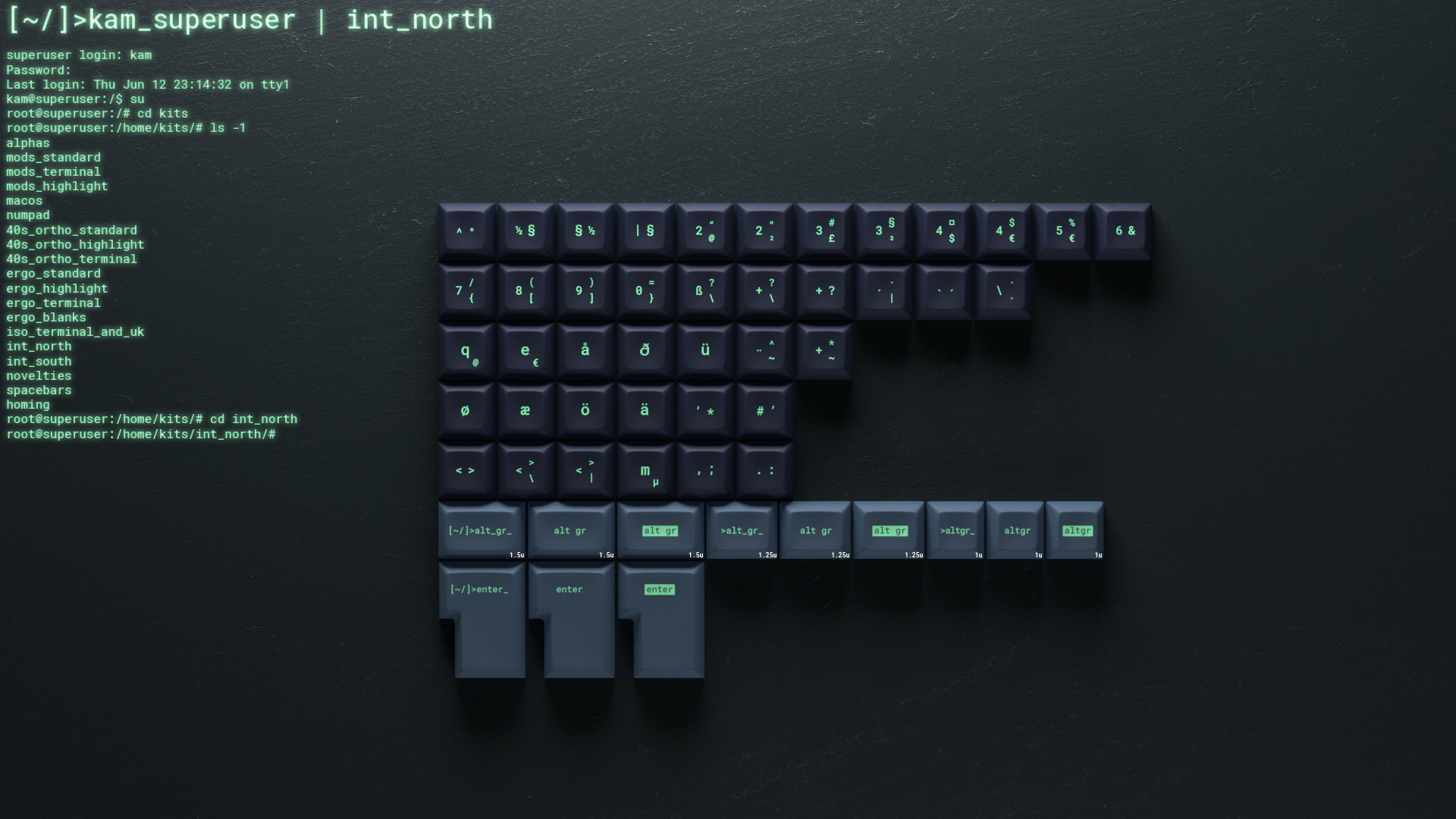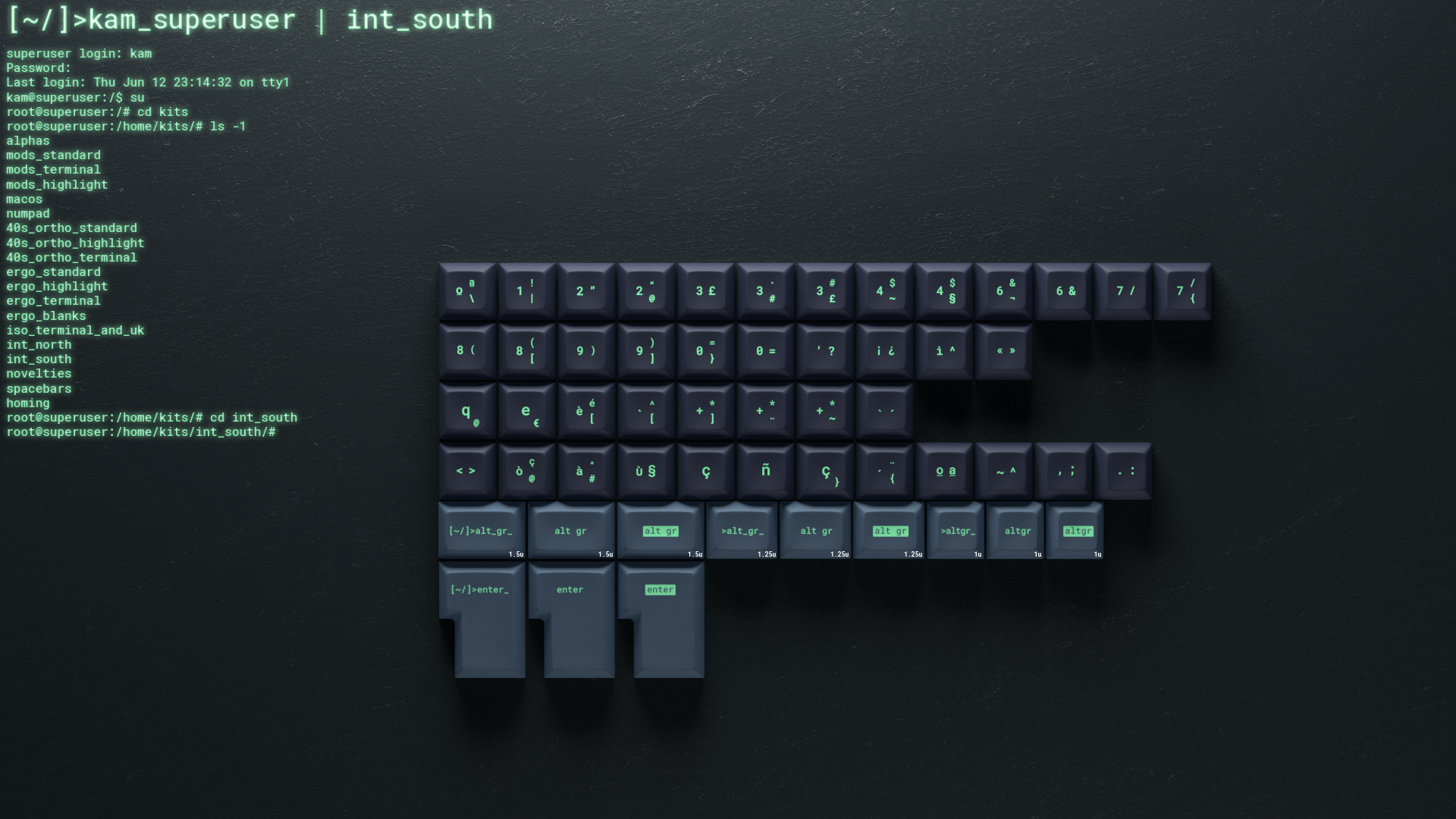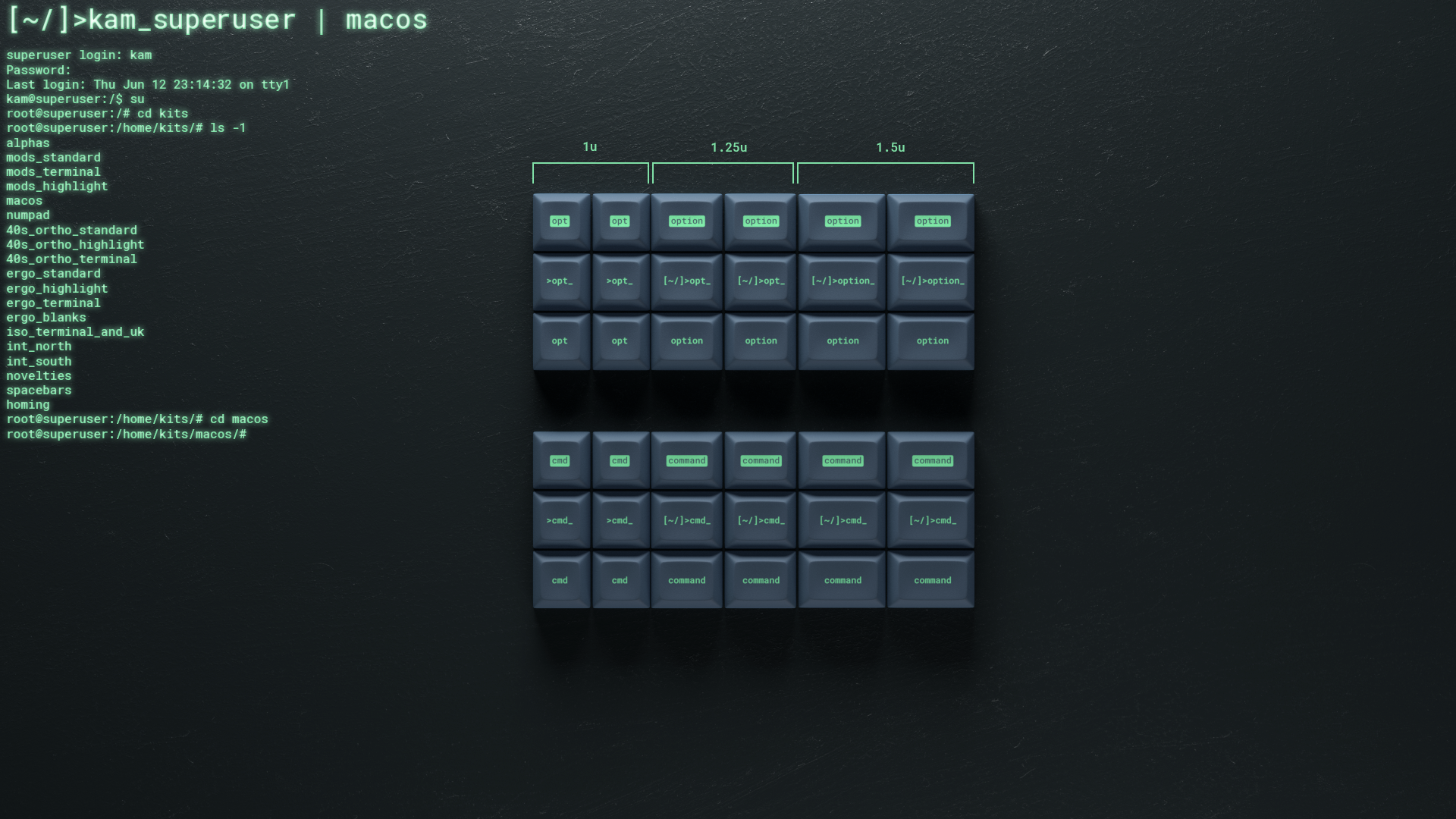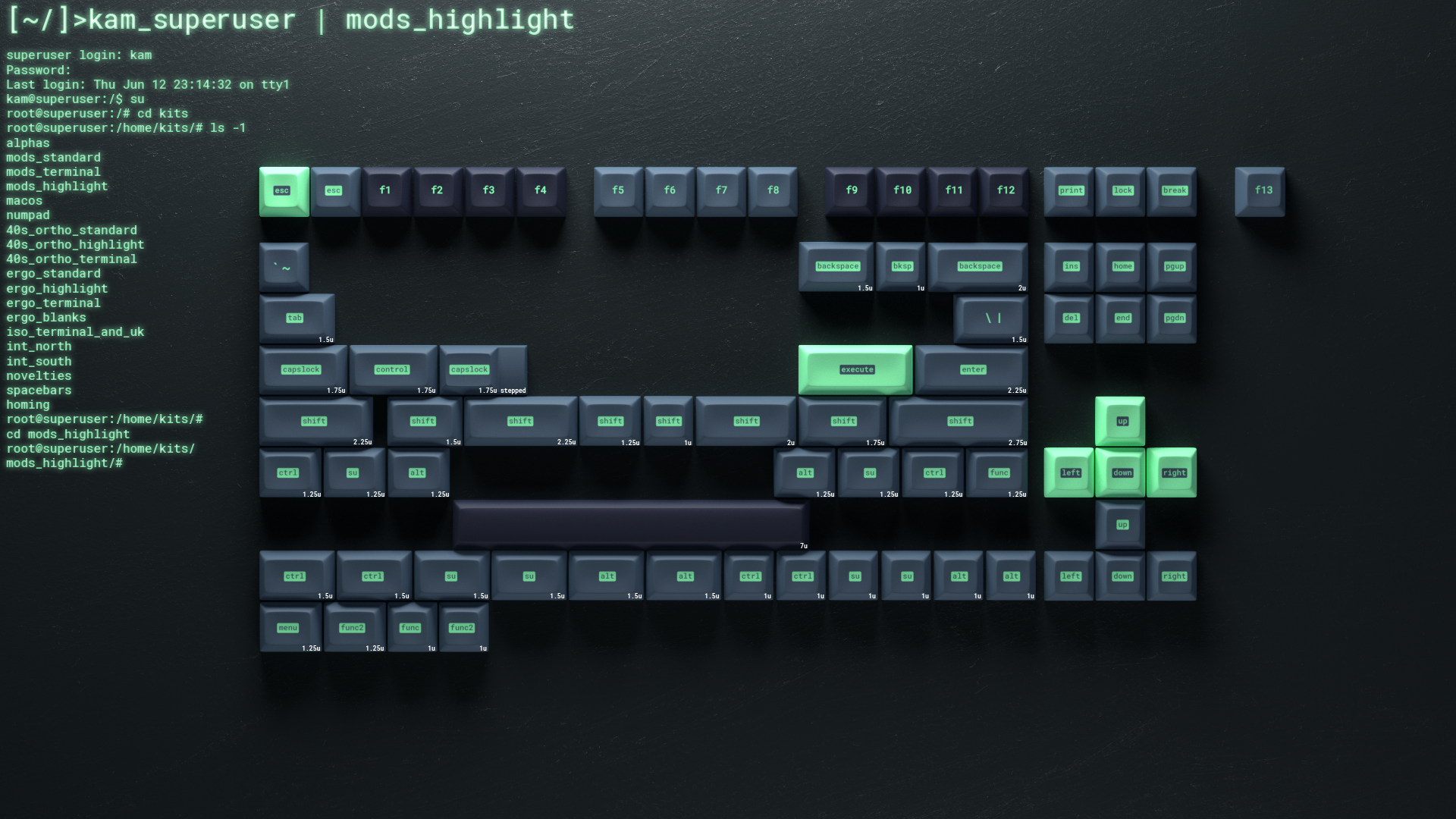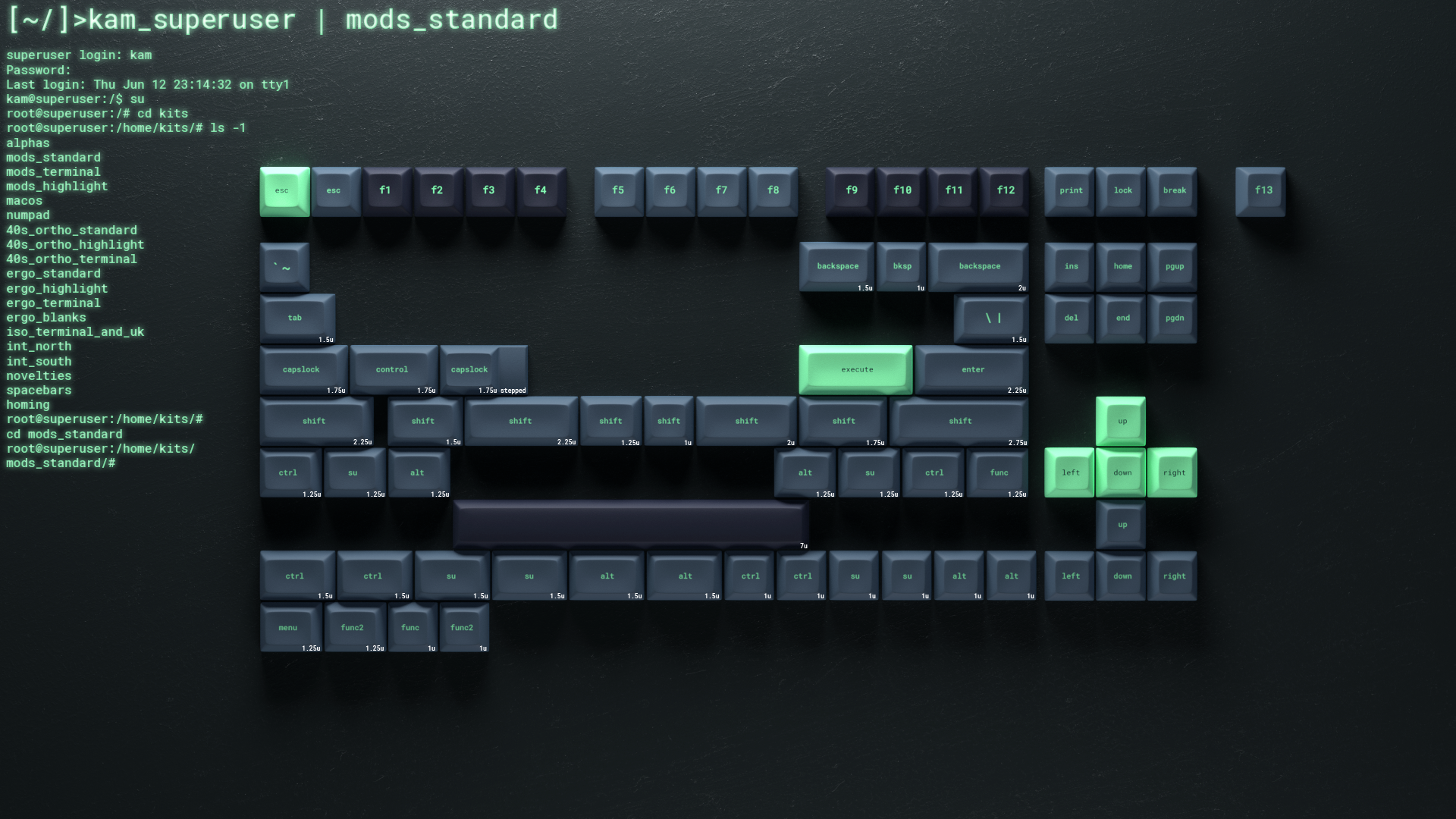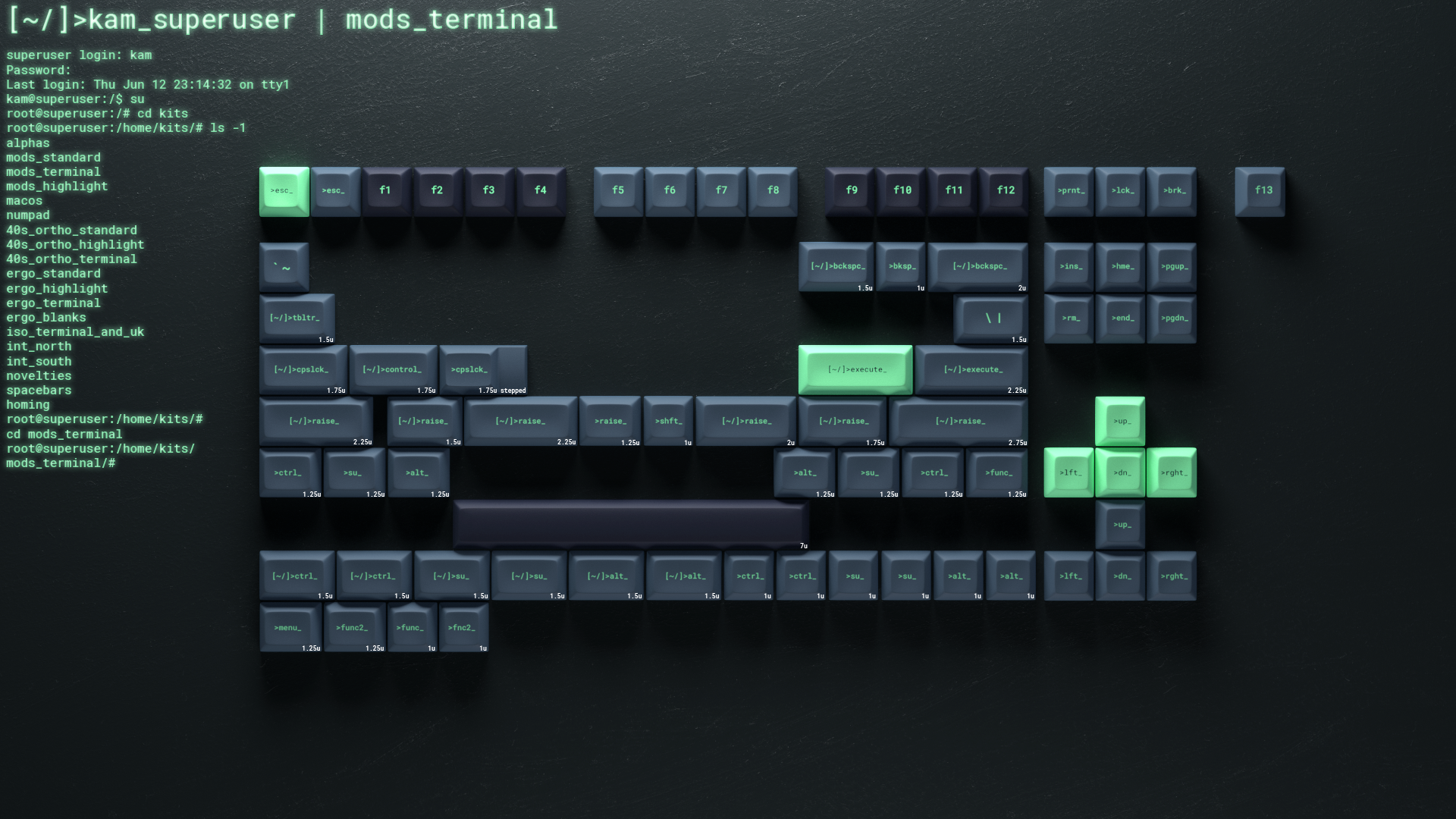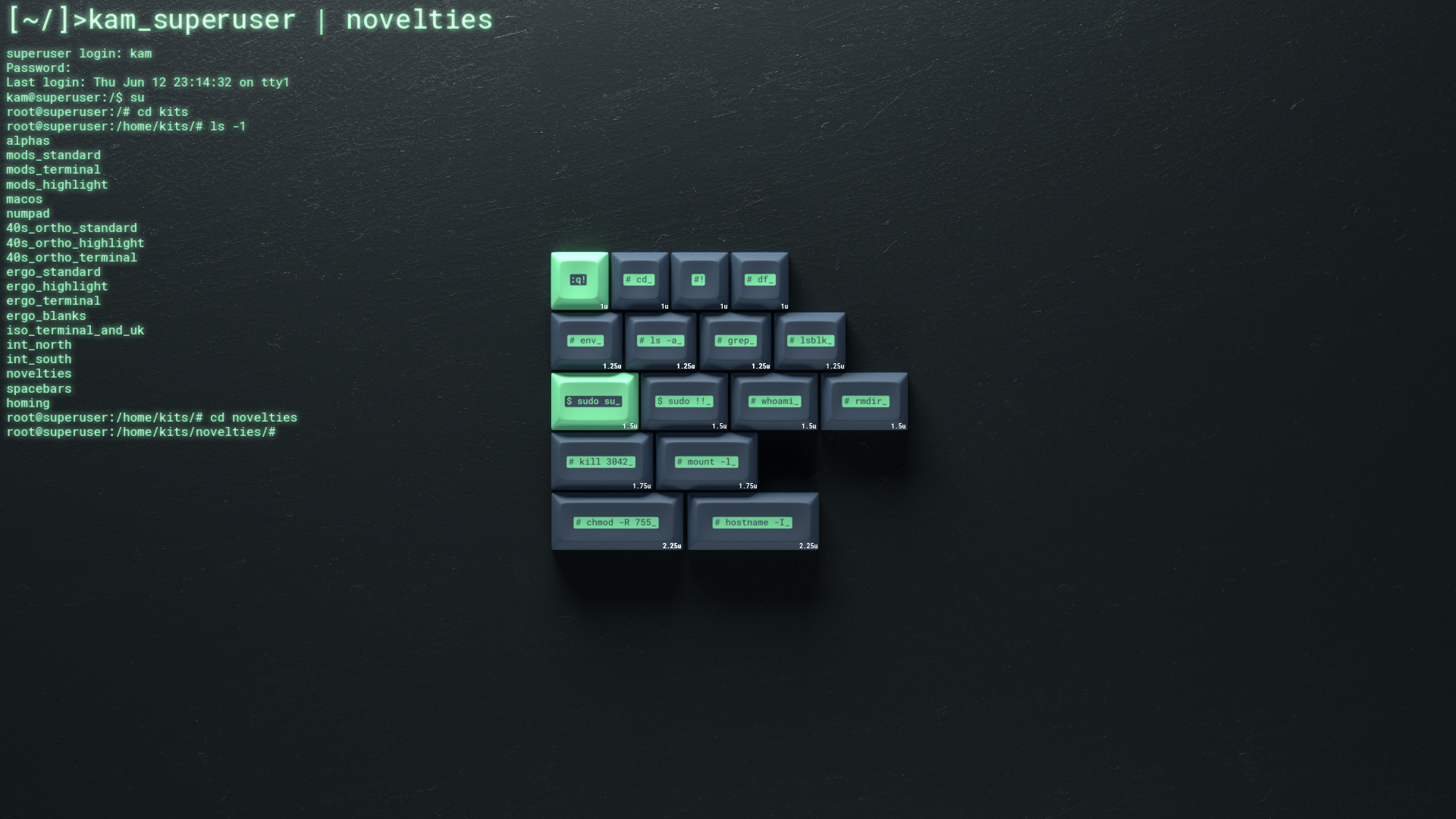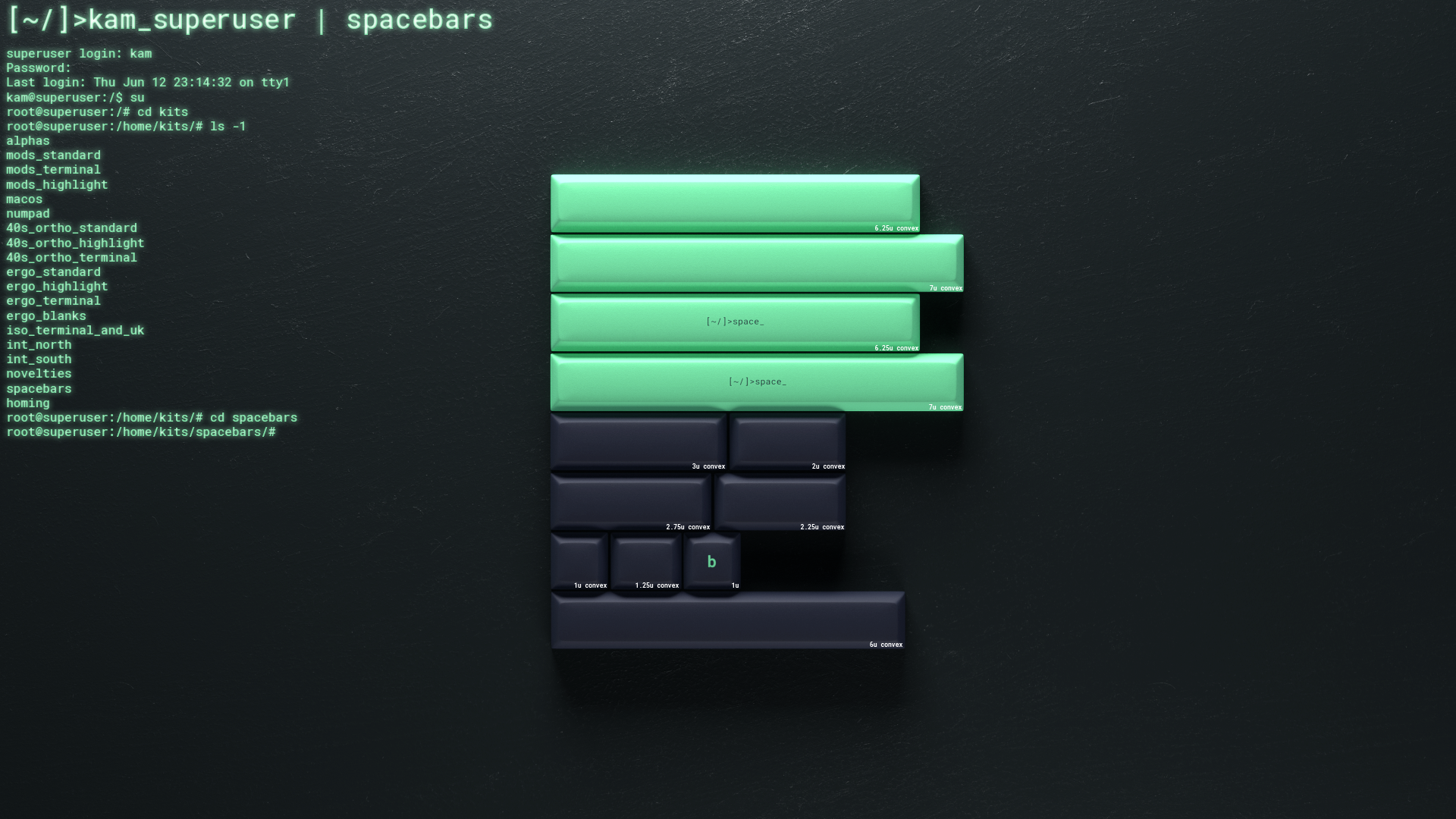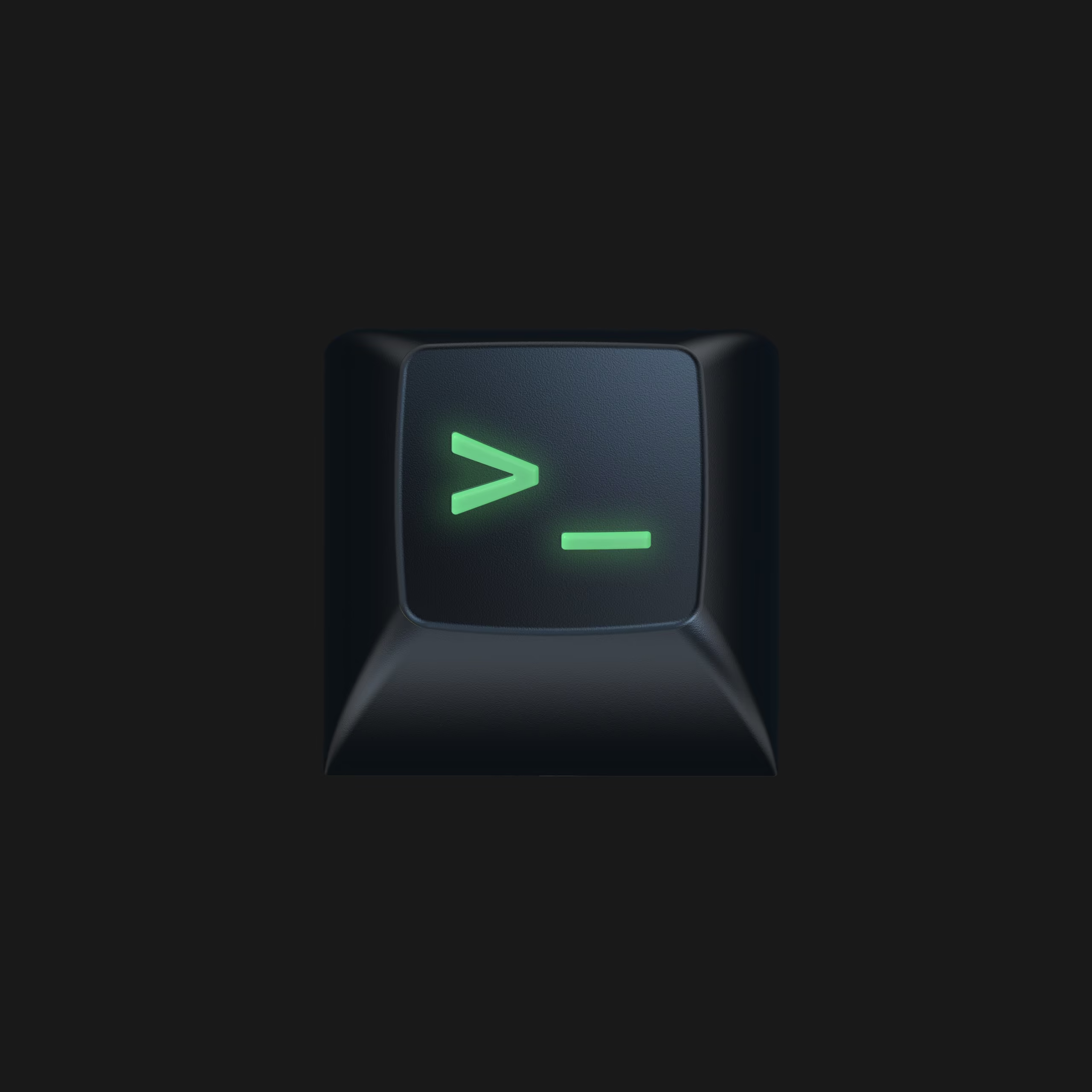 [In Stock] KAM_Superuser
---
KAM_Superuser

Designed by FreshFromTheGrave

KAM_Superuser is based on the idea of command-line terminals, sysadmin and server room consoles.

The typeface is a monospace font that would look right at home in a CMD prompt or bash terminal. The legends are designed to look like commands being typed into a terminal behind a cursor.