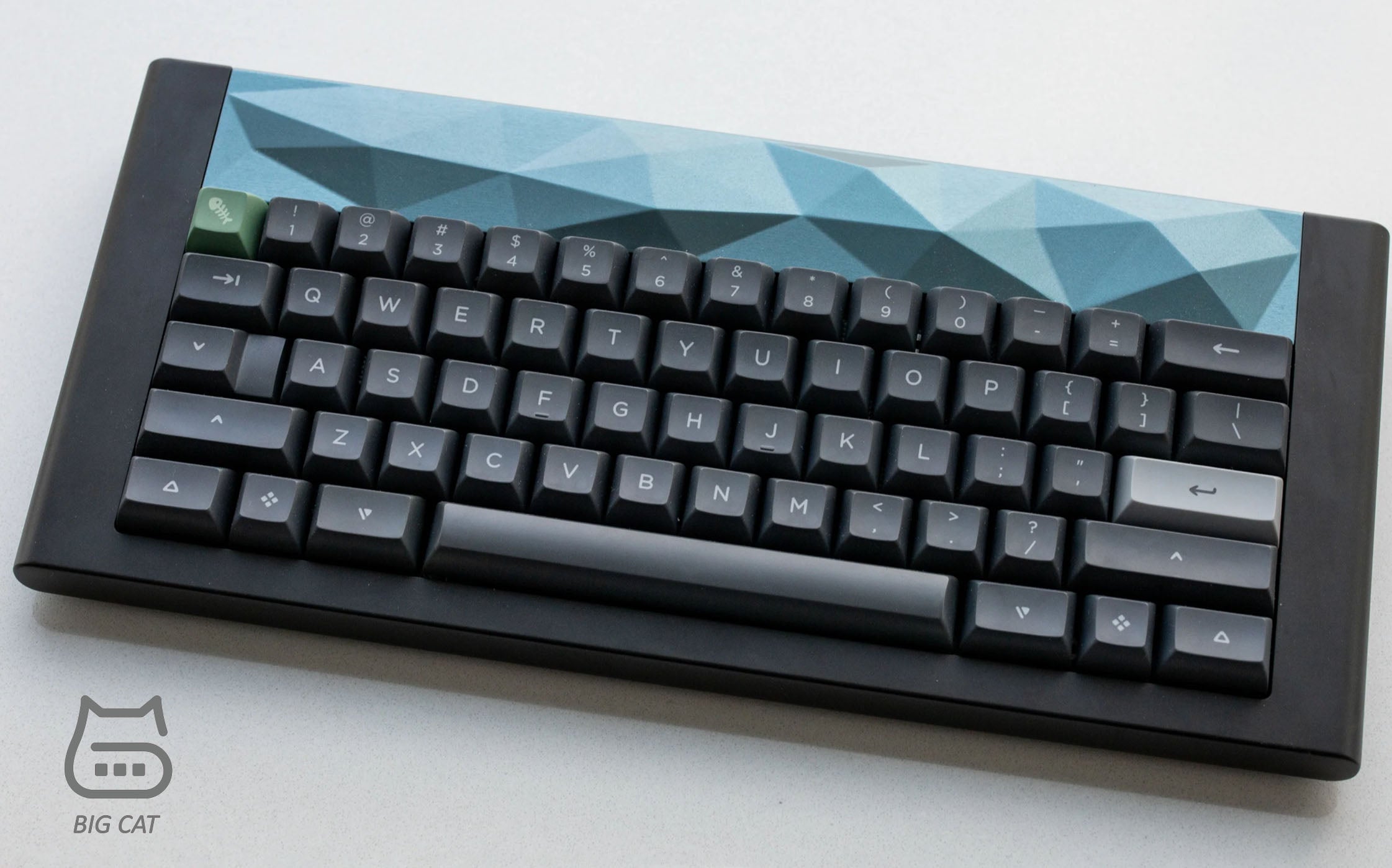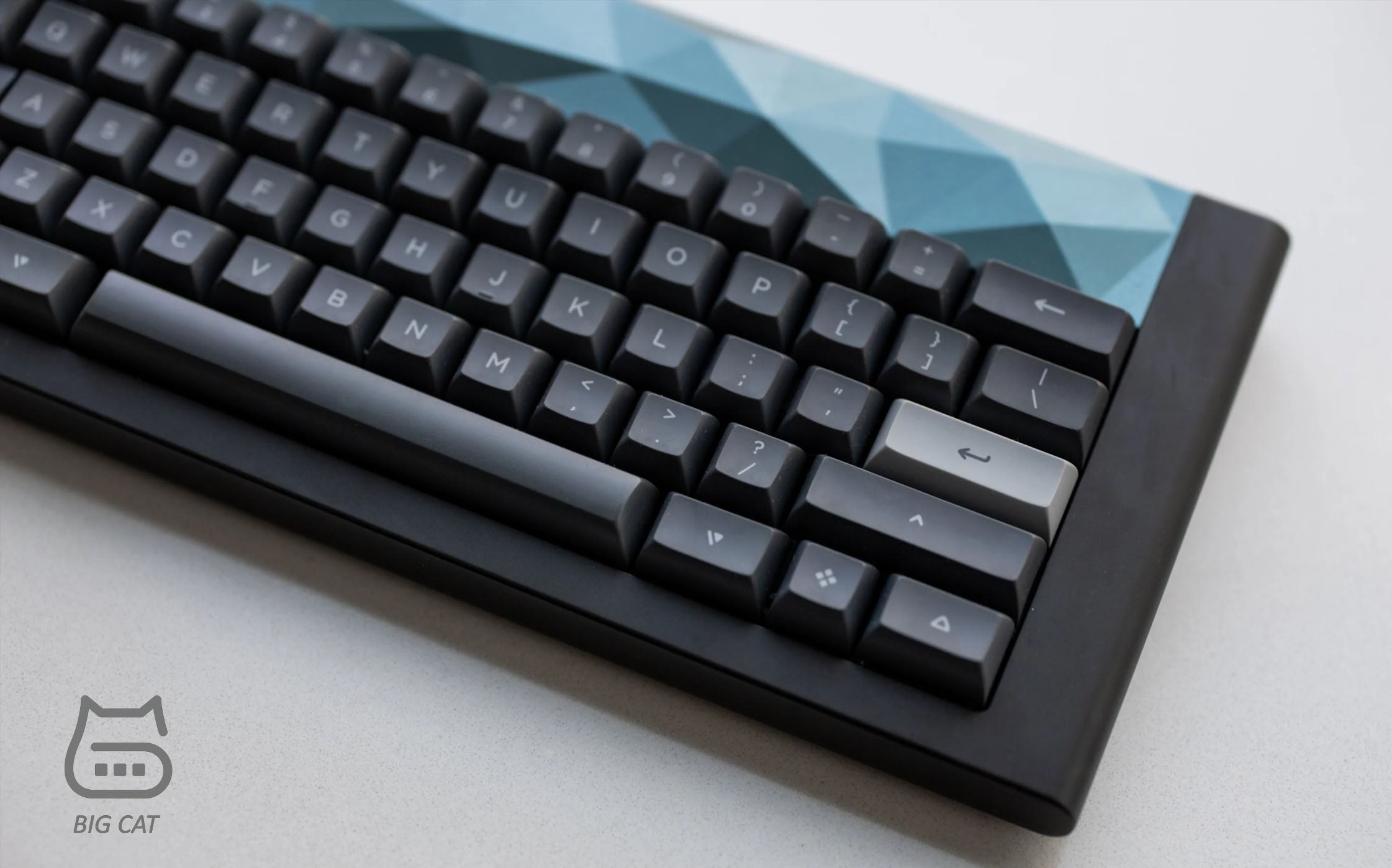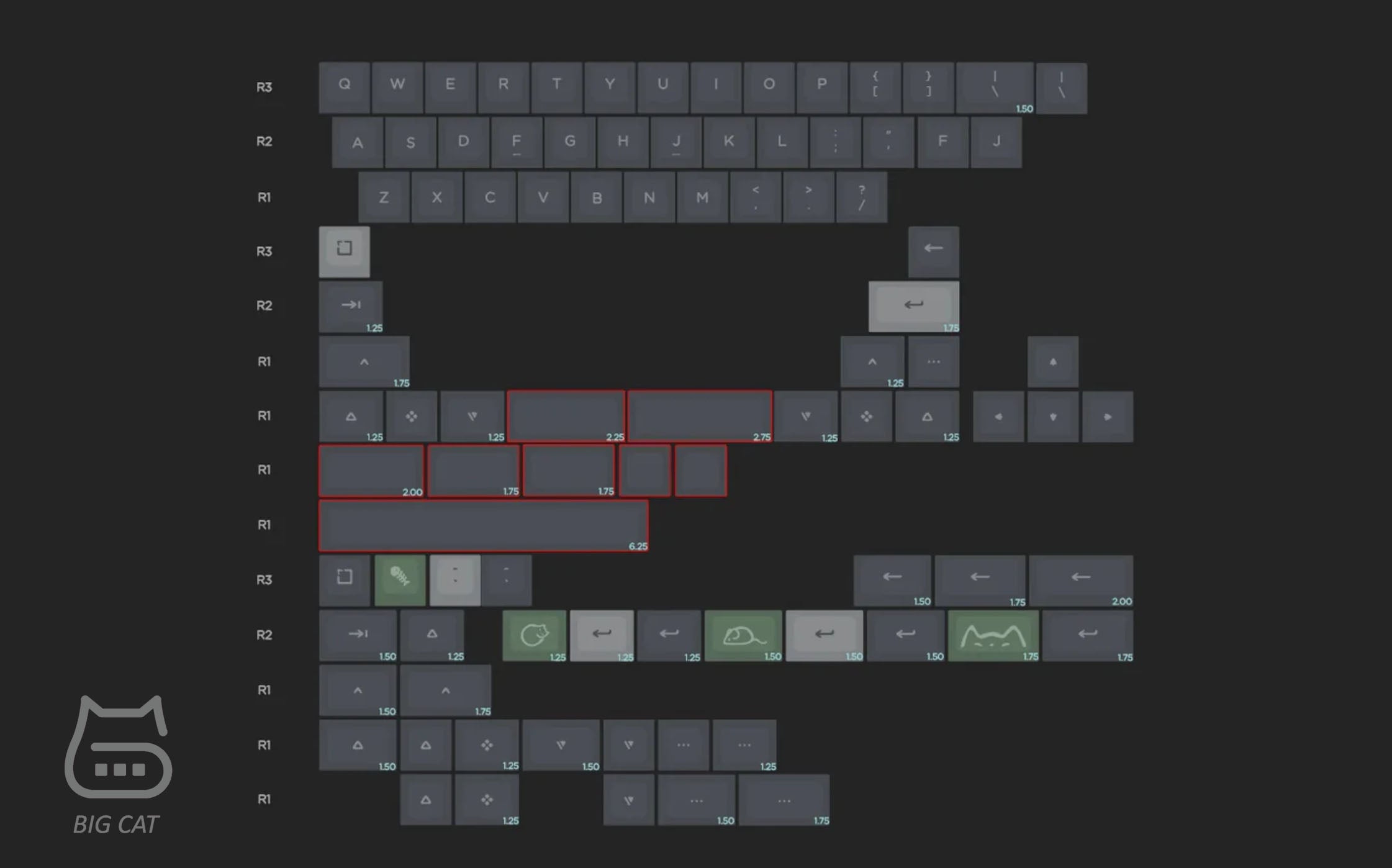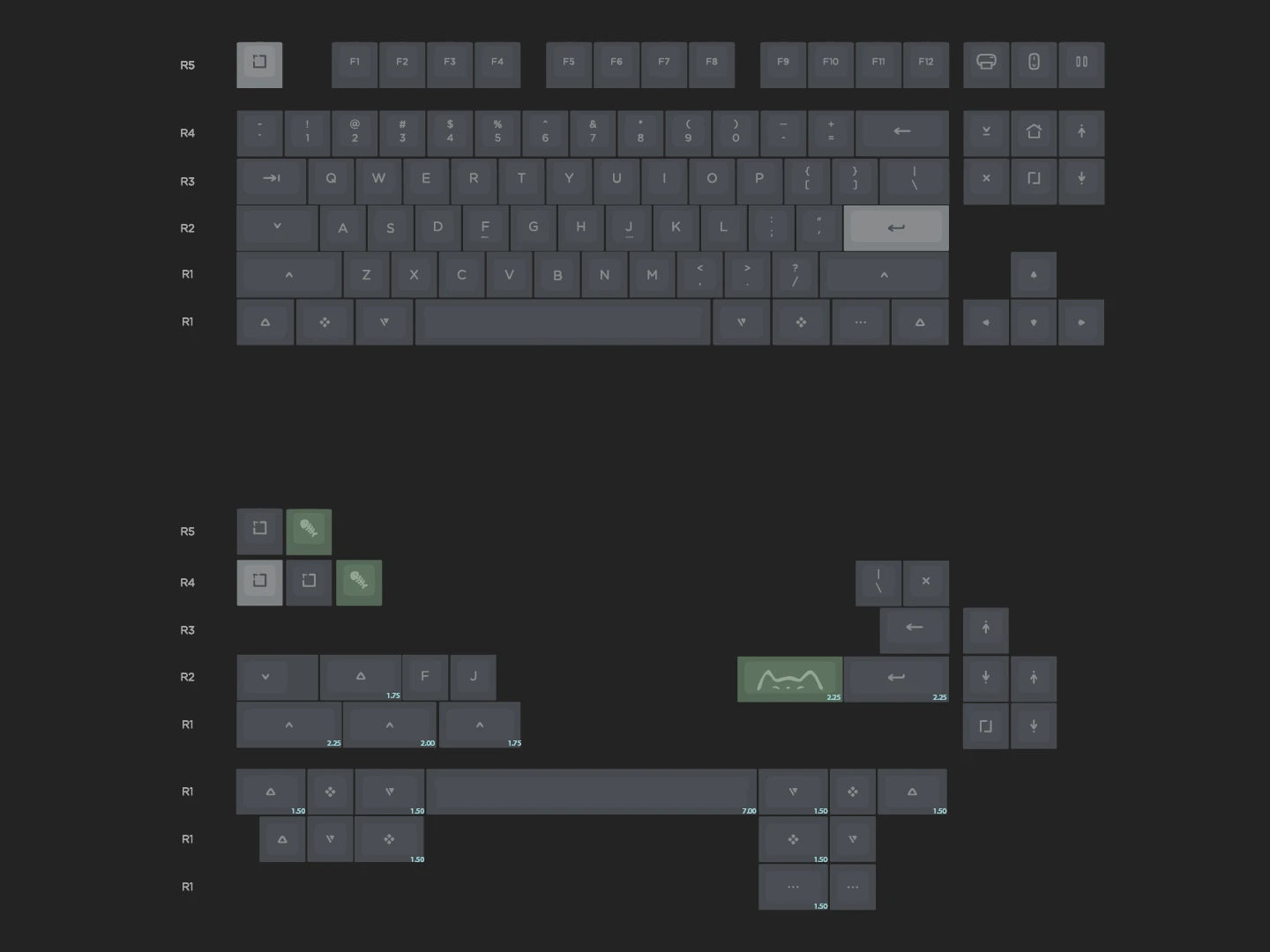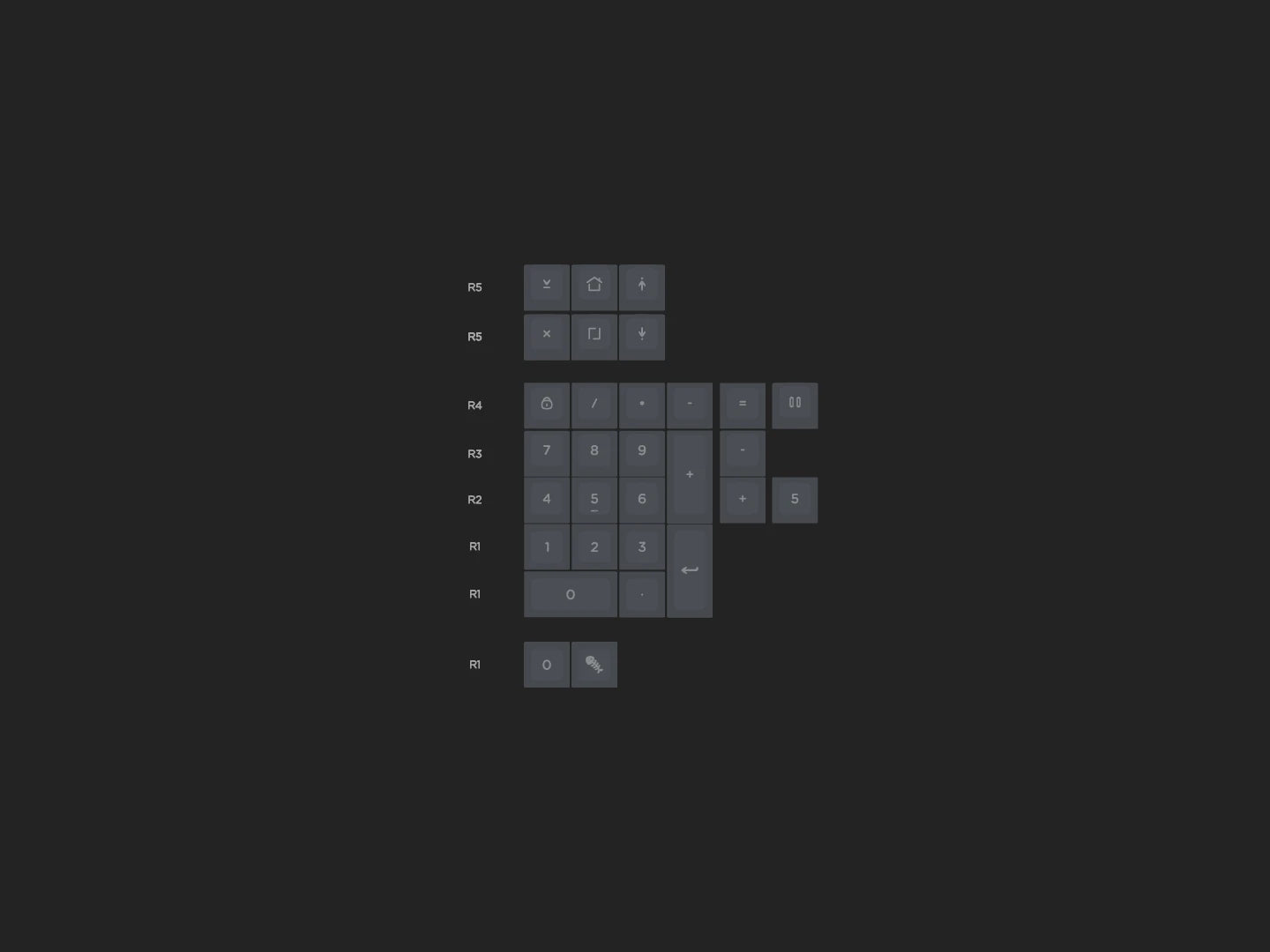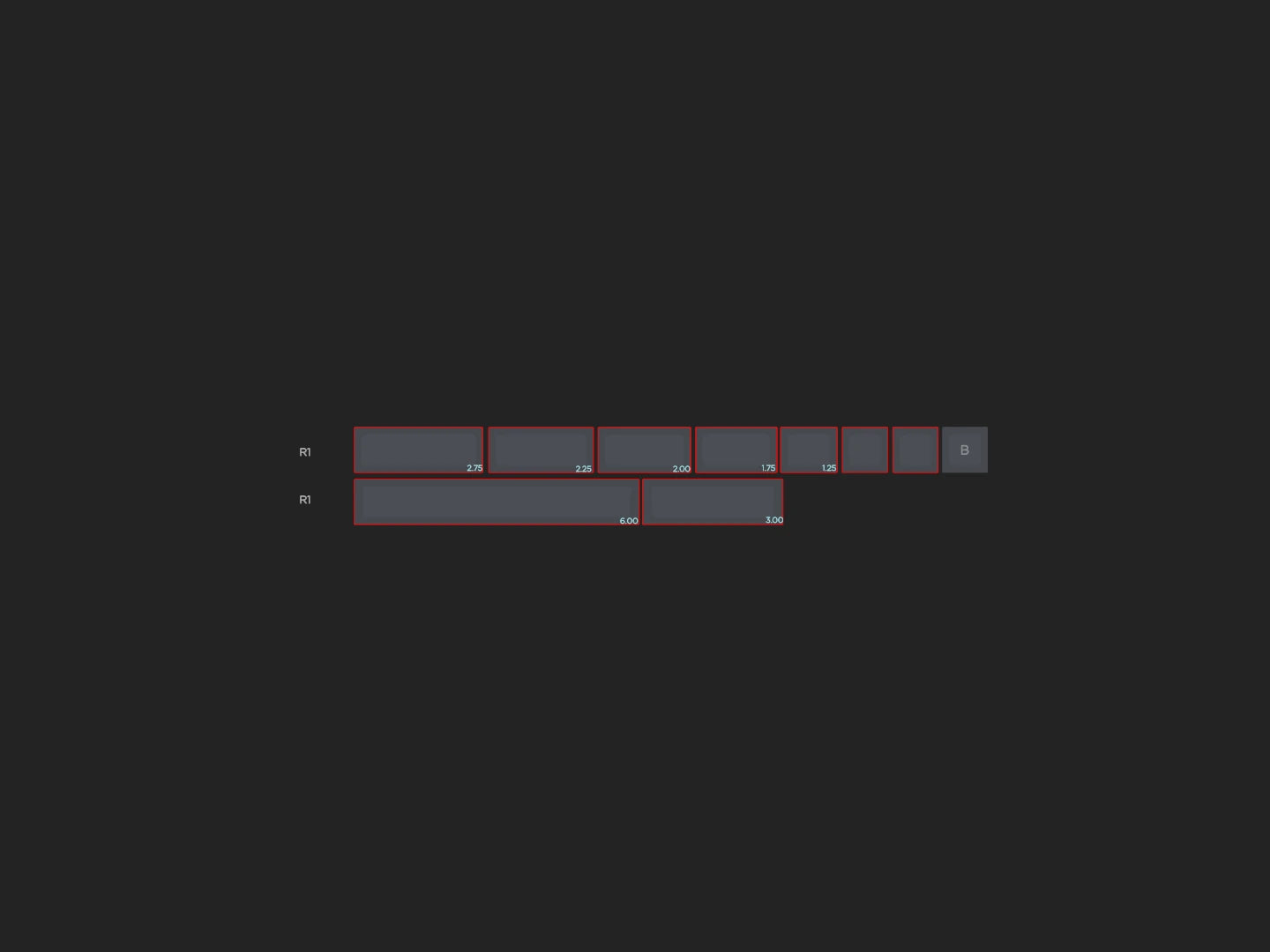 [ReStock] BIGCAT Kitty KAT
---
BIGCAT Kitty KAT

Designed by Minterly.

Inspired by a cute little cat, Kitty KAT is finally here and available as an in stock set!
Designed by Minterly Studios, this kitty inspired keyset features light grey legends on dark grey mods, and green accents.

Each kit is meant to fit a board alone - no need to buy separate alpha and mod kits this time around! Those who need numpad or unique spacebar support will have to buy separate kits, though.

There will likely be a GB for this set in the future, but nothing beats being able to get it now!